UPDATE: Want to know what the next big Android phones will be like? You're in luck – we've added a handy 'Coming Soon' section to the end of our list of the best Android phones in Australia. Read on to find out which handsets have been included!
Apple may have kickstarted the smartphone revolution when it launched its very first iPhone back in 2007, but it was Google's Android operating system that truly took it mainstream.
With an open platform and multiple manufacturers using the operating system, Android was always destined for greatness. Today, Android is easily the biggest mobile OS in Australia.
With only a couple of exceptions, all the companies that were making mobile phones before iOS was launched now run Android.
Samsung, Sony, LG, HTC and Motorola all wave the Android flag proudly on their devices. 
Google itself now has its own branded flagship phones in the Google Pixel and its big brother, Google Pixel XL.
Still, the many variations in screen size, processing power, software features and design makes finding the best Android phone for you extremely tough.
To help find the best Android phone for you, we've rounded up the best Android handsets out there today, rating the phones on hardware performance, OS upgrade potential and, of course, how shiny and nice they are to have and boast about to work colleagues.
So here they are – the best Android phones money can buy in 2017 – for many, many different reasons.
The Sony Xperia Z5 Premium is the first smartphone to boast a 4K resolution, and it makes the most of it with a large, not to mention absolutely stunning, 5.5-inch display.
Beyond the screen it takes many of the best things about the standard Sony Xperia Z5, such as its brilliant 23MP camera, a water resistant build and an impressive fingerprint scanner.
It's undeniably premium, but we're not big fans of the chunky design and all those pixels take a toll on the battery.
If you want to wow your friends with an almost impossibly crisp screen the Z5 Premium will do the job and it's an impressive phone in most other ways too.
Sony has taken everything great about its last few smartphones and put them into one package for the Xperia XZ.
It's waterproof, has a premium design, a beautiful display, incredible camera tech and the best battery life we've seen on a flagship Sony phone in some time.
The 23MP sensor from the Xperia Z5 is still at play here, but it comes with a number of superior upgrades. The new autofocus means you can grab some incredible action shots that you'd struggle to recreate on any other smartphone.
It's a pricey choice for your next smartphone, but the Xperia XZ is one of the best on the market right now so it may be worth spending a little to get your hands on it.
With last year's leather-bound LG G4 failing to turn heads, LG went back to the drawing board with its follow-up, producing the highly customisable (and much more impressive) LG G5.
Undoubtedly its most audacious smartphone shakeup yet, the LG G5 provides an entirely modular experience, allowing the user to customise their handset on the fly depending on the situation in which it's being used. That means you can add a DLSR-style grab with dedicated shutter buttons, a Hi-Fi DAC + Amp that radically transforms the quality of even your standard MP3s, and more.
With an ever-expanding collection of accessories, or 'Friends' as LG calls them, you can pop the bottom of your phone out and attach a mod in a matter of seconds – each mod and accessory intended to give you more control and improve the quality of your experience with some of the G5′s key functions.
Add this some impressive performance, a wonderful new wide angle camera, a strong QHD screen and a rear fingerprint scanner, a powerful Qualcomm Snapdragon 820 Kryo chipset and 4GB of RAM, and what you have is a strong contender for LG's best smartphone to date.
The Google Pixel XL offers up a pure Android experience on a bigger, higher resolution display than its brother, the Pixel.
The clean, slick interface is a joy to use, while the 12MP snapper round the back delivers some quality shots.
A fingerprint scanner not only keeps the Pixel XL secure, it also uses gestures to give you easier access to the notification bar – saving you from over-stretching your thumb to the top of the screen.
The price is on the steep side, but this is a premium flagship device and while we'd like the battery to be a bit better the XL is still an excellent smartphone.
HTC takes fifth place on our best Android phone list with the gorgeous HTC 10. If you're after a phone that will provide you with an incredible audio experience, the HTC 10 is tough to beat.
The HTC 10 has a new design with but if you're a fan of the HTC look don't worry, it shares a lot of its design language with past HTC handsets.
It has a 5.2-inch 2K display, which makes watching video gorgeous, as well as some strong spec under-the-hood including 4GB of RAM and a Qualcomm Snapdragon 820 chipset.
The camera technology is a big focus for HTC though. A 12MP sensor may not sound like much, but it makes some gorgeous images on the back and there's a 5MP front-facing camera to capture your selfies too.
A vast improvement over the Mate 8, Huawei's latest flagship is the Chinese company's most impressive to date. 
Huawei's Mate 9 is a prestige phablet that's equal parts Samsung Galaxy Note 7 (minus the fire) and iPhone 7 Plus, mixed in with the brand's own increasingly-stylish design sensibilities both inside and out. Simply put, everything about the Mate 9 screams sophistication.
With its new EMUI 5.0 OS (based on Android Nougat), the Mate 9 has successfully bridged the gap between iOS and Android, letting users place their apps in an App Drawer or spread all of them across numerous home screen pages, iPhone-style.
Like the Huawei P9, the Mate 9's camera is Leica-branded, and with a bit of tinkering, users can produce photos with professional-looking depth of field effects and incredible detail. We also like the many functions the Mate 9 camera app provides, including a proper monochrome mode with dedicated sensor, as well as modes for document scanning and night shooting.
Performance is impressive, too – Huawei has included its own Machine Learning Algorithm in the Mate 9, which is designed to ensure your phone gets faster over time, and that's backed up by 4GB of RAM and the aforementioned Huawei-made Kirin 960 chipset. 
Though it lacks a QHD display like its upper tier rivals, the Mate 9's Full HD screen looks crisp, vibrant and incredibly bright. That said, for those who are after a Daydream View-ready handset, you may be better off with the next phone on our list…
Read the full review: Huawei Mate 9
If you're looking for the ultimate Android experience without any over-complicated features the Google Pixel is the phone for you.
It takes the latest version of Google's software – Android 7.1 Nougat – in its natural form. There's no annoying third-party manufacturer overlay, it's Android as Google intended.
Add to that its premium design (although the glass patch on the rear is a little questionable), excellent camera and huge amount of power under the hood and you've got yourself a rather special smartphone.
The battery life is the weak point for the Pixel, and we'd recommend carrying a charger with you if you're out all day.
The Moto Z is modular like the LG G5, but it's far better with extra add-ons and a much easier to use snap-on design.
It's powerful and the modular design means you'll be able to switch out elements for future accessories, like mini projectors and audio boosters, and could mean you can keep this phone for much longer than other devices that will date faster.
Usually when we talk about mid-cycle upgrades, we're strictly talking about new software. Moto Z could take on new form at any time.
It may be the world's thinnest phone, but that comes at a cost with a reduction in battery size and the loss of the headphone jack – potential issues for some users. If you can overlook these shortcomings though you'll have a truly innovative device in your hands.
Second place goes to the Samsung Galaxy S7. The Galaxy S6 was our favourite Android phone of 2015, but now the Galaxy S7 has improved on it in almost every way.
There's a brand new waterproof design with a variety of little changes that make it much more comfortable to hold.
It doesn't look as innovative as the Galaxy S7 Edge with its curved display, but this version is much more compact than the Galaxy S6 Edge+.
The issues come in the high price and the fact there's only one storage version. But you can always buy a microSD card, up to 200GB, and get a bit of extra room.
If you're looking for one of the best, high-end phones in the world right now – this Android is a great choice.
It has finally happened – the Edge version of a Samsung phone is now actually the best Android phone in the world.
Samsung's Galaxy S7 Edge expands on what the curved display from the Galaxy S6 Edge can do. It has found a happy medium at the 5.5-inch size as well as adding in a lot of new functionality for the most innovative screen tech in phones.
The camera may look like it has dropped when you see it on the spec sheet – but in fact bringing it down to 12MP and updating the sensor technology has meant this is one of the best phone cameras out there.
All in all, the Galaxy S7 Edge is an improvement on everything that went before it. Finally, Samsung has nailed the most interesting version of its phone and made the Galaxy S7 Edge the reigning champion of the phone game.
As always, the next generation of innovative smart phones is just around the corner. So if you're the kind of person that will not settle for anything other than the latest, most cutting edge handset on the market, you may want to hold your horses and wait for one of these phones to launch in Australia.
Samsung Galaxy S8
As Samsung's first major flagship release since the great Galaxy Note 7 exploding handset debacle, there's a lot riding on the success of the upcoming Galaxy S8. Thankfully, it looks the South Korean electronics giant hasn't missed a beat.
With talk of a new AI assistant, dual-lens camera, upgraded screen with almost non-existent bezels, no physical home button and a rear-mounted fingerprint scanner, the Galaxy S8 is shaping up to be the Android handset to beat in 2017. We'll know more about it when it's officially revealed on March 29, 2017. 
LG G6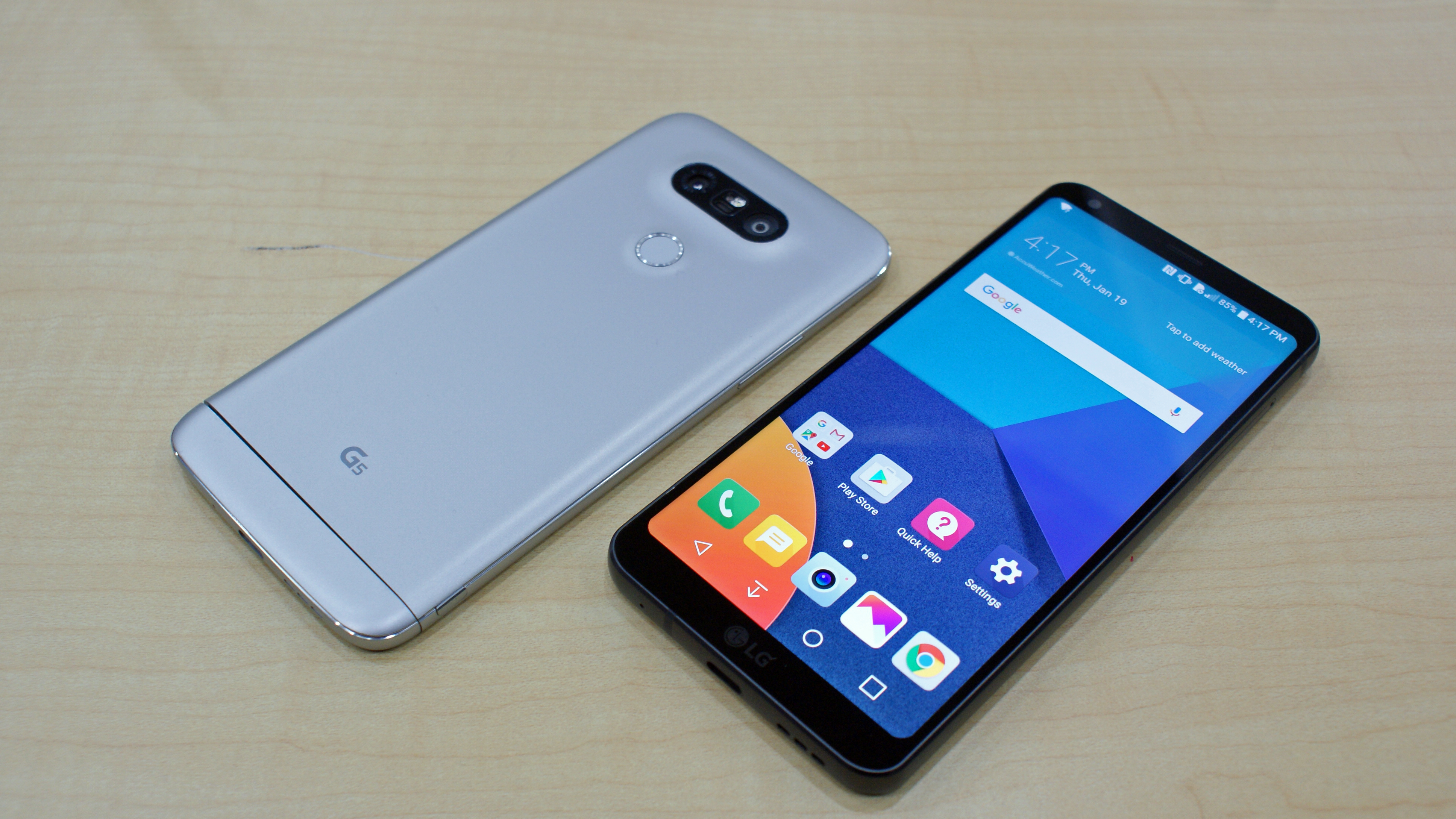 LG tried a lot with its G5, though unfortunately, its modular design failed to set the world on fire. Eager to right last year's wrongs, the South Korean company is playing it safe with the upcoming LG G6, and we couldn't happier for it.
As is the trend in 2017, LG has drastically reduced the size of its bezels this year, boasting a gorgeous Dolby Vision and HDR 10 supporting QHD screen with a 2:1 aspect ratio, a water resistant body and a bigger battery, it's clear that LG is ready to take on the big hitters when it releases on March 28, 2017. Hopefully its older chipset won't hold it back…
Huawei P10 and P10 Plus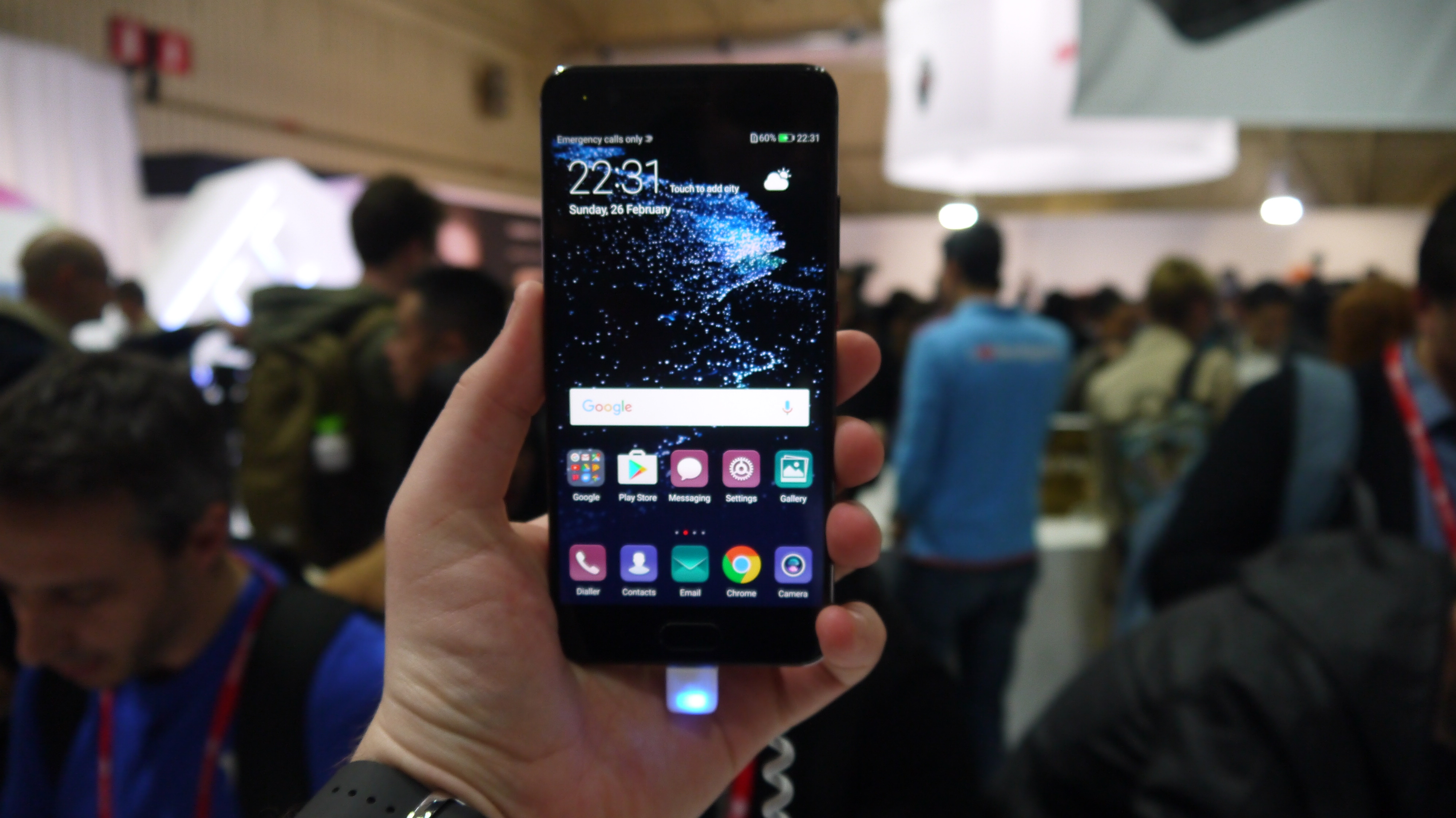 Huawei turned a lot of heads with its Leica-camera sporting P9 handset last year, and it's set to turn a few more with its follow up phones, the P10 and the larger P10 Plus. 
Much of the design on the Huawei P10 has come directly from last year's phone, though this time, you'll find a QHD screen on the P10 Plus, and the rear-mounted fingerprint sensor from the P10 has been moved over to the front. We'll let you know more about each handset closer to its expected Australian release in May/June 2017.
Nokia 6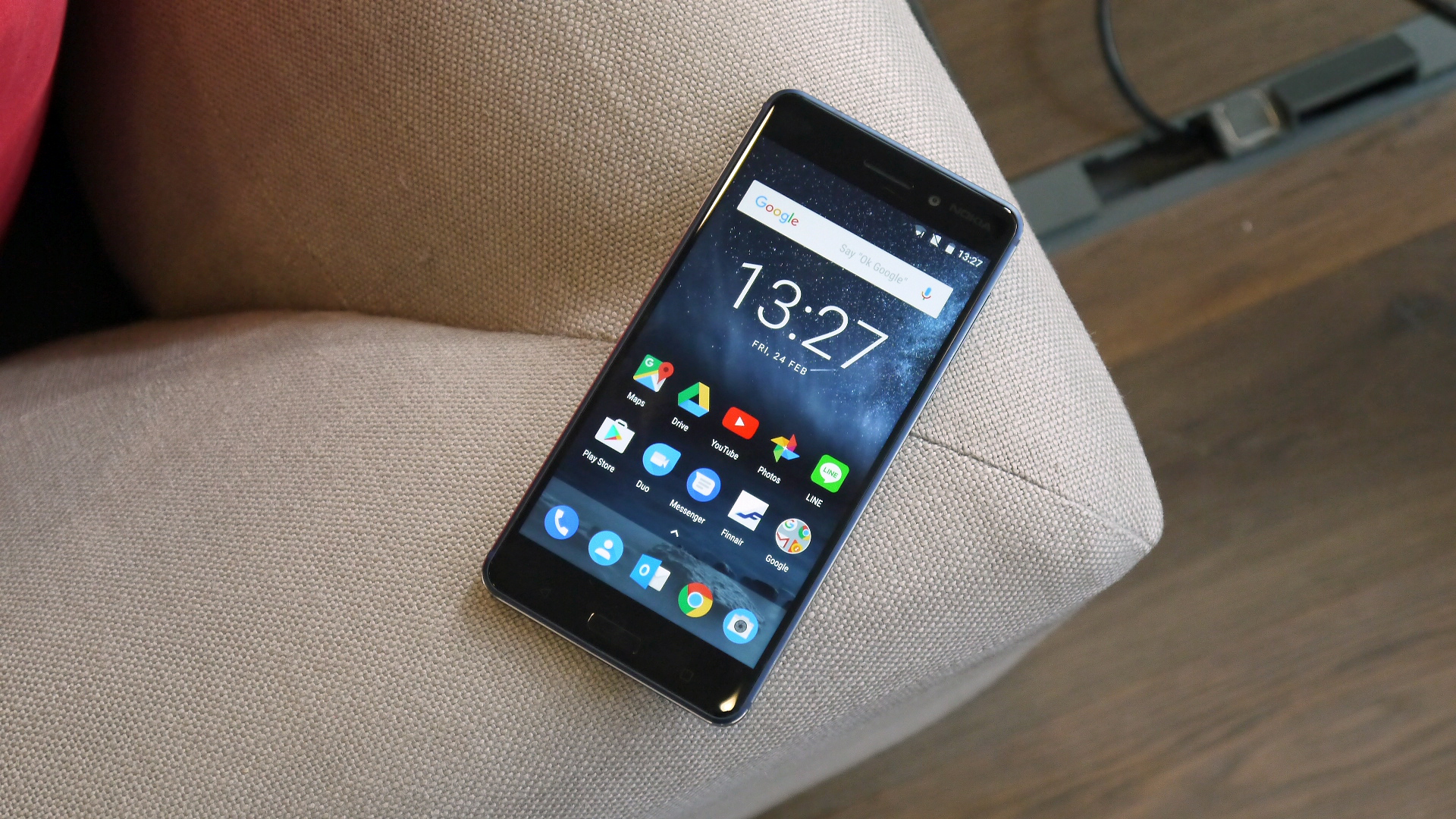 Nokia has returned! The once-iconic smartphone brand is back in business thanks to Finnish startup HMD signing a 10-year license deal to stick the Nokia name on smartphones and tablets, and the Nokia 6 is the top dog in its initial lineup of four devices. 
We know that Nokia's big comeback phones will run on Android, with the Nokia 6 boasting a 5.5-inch Full HD display, Snapdragon 430 chipset, 3GB of RAM, 32GB of internal storage, 16MP rear camera, 8MP front camera, fingerprint scanner and a 3,000mAh battery. It promises to deliver a premium experience at an affordable price. Though we don't have a release date yet, it's expected to launch in Q2 2017. Will the Nokia 6 make it onto our list of best Android phones in Australia? Stranger things have happened…