Aside from the perks of privacy and security, VPNs are popular for their ability to get around geo-restricted access. This translates to the ability to access non-local content on platforms like Netflix, so for Australians, you'll be able to see what the UK or US library currently has in stock rather than be stuck with whatever is dished out to Australia.
If this sounds a little sneaky, it's because it kind of is. The terms and conditions of usage set out by Netflix rather explicitly forbid this kind of circumventing, and the war on restrictions still rages on between the streaming service and various VPN companies that help you gyp it. That said, as far as we can find, nobody's yet had their account banned for trying to get around geoblocks. That's not quite an ironclad guarantee that it won't happen in the future, of course, so we can't make any promises: using a VPN to unblock content is something you do at your own risk. 
How to choose the best VPN for Netflix
When it comes to bypassing the region locks of streaming services, the VPN market thins out a little due to the particularly ferocious defense of heavy-hitters like Netflix who don't want their systems exploited. Even so, there are plenty of things you need to look out for when browsing.
Your top priority is likely going to be download speeds and server coverage, considering how data-hungry and intensive video streaming is. If you want to avoid stuttering footage, whether it's HD or 4K, you'll want to look for a VPN with plenty of servers on offer as this will generally increase your chances of finding a speedy connection.
Next on the checklist is the double-header of security and privacy — specifically, you'll want to look for a service that has decent encryption and a 'no logs' policy. Obviously if you intend to watch your Netflix on the go, you'll be after a VPN that supports mobile devices, preferably with native iOS or Android clients.
In the case of choosing a VPN for Netflix, it's a good idea to go for a service that offers a money-back guarantee. The reason for this being that things change frequently in the VPN world and, given the volatility of those services that are capable of circumventing Netflix, you may find yourself stuck with a subscription that doesn't even serve the function you initially purchased it for. Obviously, the longer the money-back offer is valid for, the better.
With these considerations in our top pocket, here are our five favourite VPN services for watching Netflix. It's worth noting that, as most of these are international services, they generally charge in US dollars.
Our best all-round VPN for Netflix is NordVPN. Not only is this service known for its emphasis on security and privacy, during our testing, the download speeds were barely affected compared to our non-VPN rates, making it a truly zippy performer.
NordVPN currently supports Netflix in the Unites States and France and comes with a host of other benefits as well. These include DNS leak protection, super-strong 2048-bit encryption, and an extensive choice of servers. Given the companies penchant for privacy, it has a strict no-logs policy when it comes to the user's online activity.
It is worth noting that, while NordVPN supports a grand total of six devices, only one can be connected to the same server with the same protocol, meaning you'll need different protocols with each device you want to use on the same server.
If you want to test it out, there's a sneakily-hidden free 3-day trial which can be found in the FAQ, or if you're after a longer trial, the service offers a 30-day money-back guarantee. Out of the offers, the 2-year plan gives you the best bang for buck if you're willing to make the commitment. 
NordVPN are offering a special price for Australian TechRadar readers as well, so if you enter the code TechAU70 before you checkout, you can get 30% off the regular price of a 1-year subscription. If you can't see the coupon-code box, be sure to click on the "Got coupon?" text just above the monthly price. Below are the discounted package prices: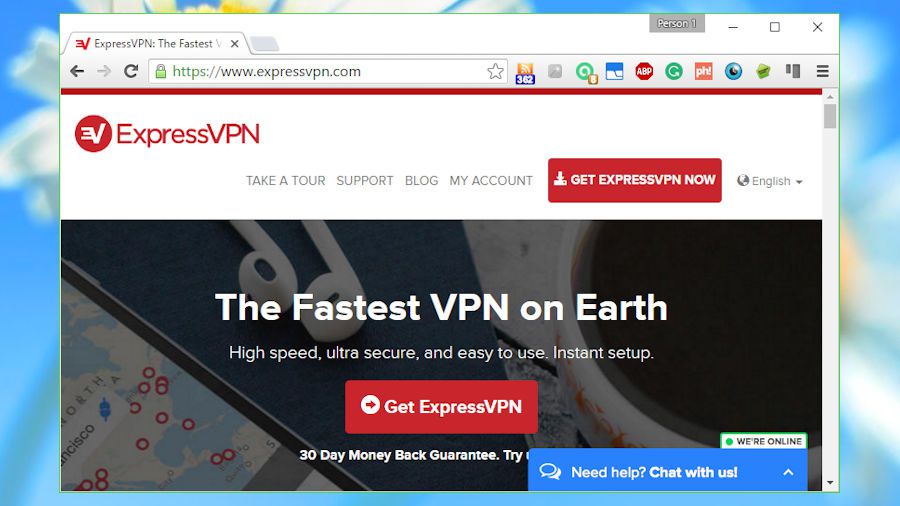 The strength of this British Virgin Islands-based VPN provider is its excellent download speeds and support for mobile platforms — iOS, Android and even Blackberry are covered with great native clients. You can log up to three devices, whether they're PCs, tablets or phones, it doesn't log traffic or browsing data, and features 256-bit encryption over L2TP – IPSEC, OpenVPN, PTP, and SSTP protocols.
The biggest shortcoming of ExpressVPN is by far the cost, which is a little less competitive than rivals when it comes to value for money. Thankfully it comes with a 30-day money-back guarantee so you can feel a little more secure in your choice. There are three pricing tiers available, but the best option is the 12-month plan. The packages are as follows: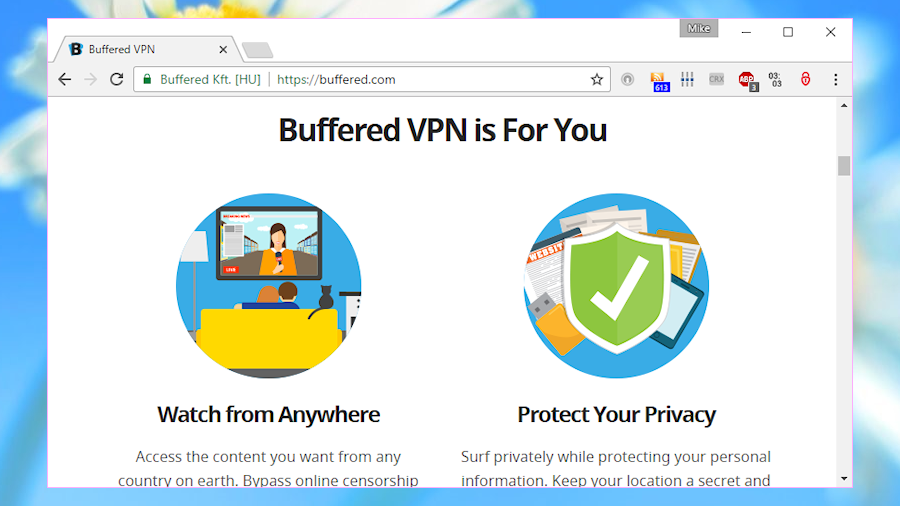 At present, the only Netflix library that Buffered VPN will help you out with is the US library, although the company has claimed it's working on other unblocking other regions' content as well. This provider excels at operating on desktops although it's lacking any dedicated clients for mobile. You can circumvent this by following the detailed guide on the product page, although there are better options if you're a mobile user (see ExpressVPN above).
The service offers tremendous download and upload speeds and it doesn't log any user activity to boot. If you're not happy or convinced, the service offers a refund at any point before you've hit 10 hours, 10GB or 100 sessions of usage, which means you truly can sample it before you commit.
This all sounds great, but the service is on the pricier side of VPN prices, but if you do sign up, you should opt for the 1-year plan as this offers the best value available. Here are the packages on offer: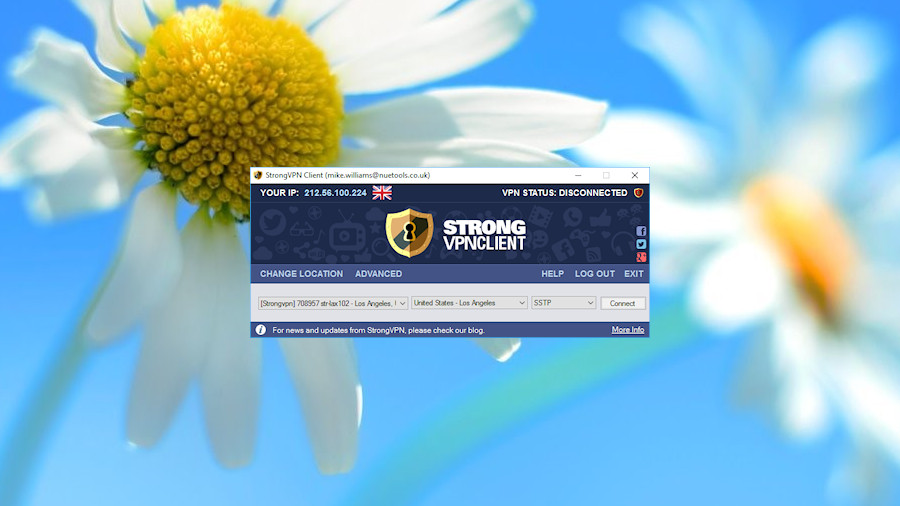 The real strength of StrongVPN (yep) is its security. Broad protocol support (PPTP, L2TP, SSTP, OpenVPN and IPSec), 2048-bit encryption and the company's own StrongDNS service make for a remarkably protected connection.
The service is relatively barebones and focuses on the essentials. It has significantly solid server coverage and supports all the major players out
of the gate — Windows, Mac, iOS and Android — and has manual setup gates for any others. Our tests showed the service actually speeding up performance on long-distance tests, making it ideal for Netflix connections in different countries.
The service also offers 24/7 live support, which is always comforting. However, there is a limited amount of variety when it comes to pricing plans. You've got the choice of three different plans and only have a 5-day money-back guarantee window. The best value is going for the full-year package, but it's more of a commitment without an extensive 'returns' policy. StrongVPN's packages include: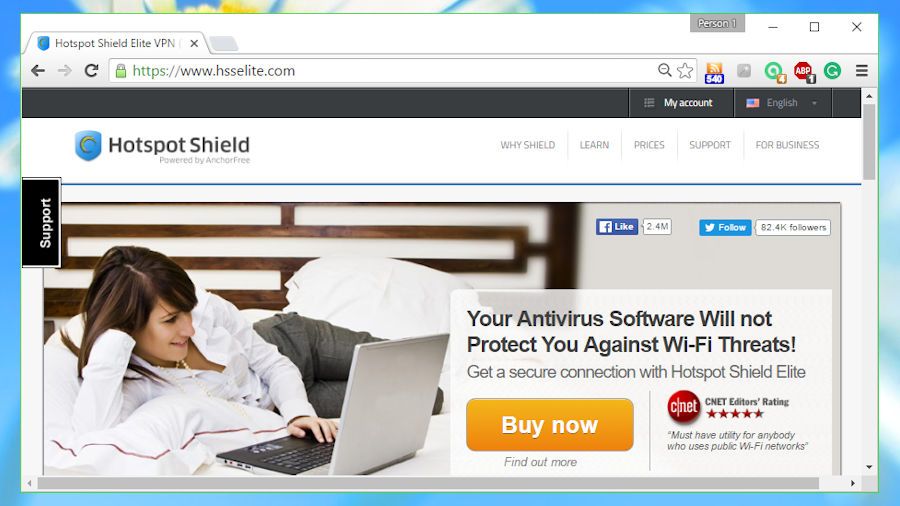 The server locations that Hotspot Shield has on offer are limited, but the service itself is exCellent. Both uploads and downloads were performing better than our regular rates during testing, which is obviously a good sign.
Although the configuration options are limited, the service does have a decent privacy policy, deleting any data from each session as soon as you end it.
Yes. This VPN does indeed offer a free tier, although naturally it comes with some limitations. bandwidth, server selection, and so on are obviously toned down on this service, but free anything is always a good time. If you want the full feature set though, the 1-year plan is the best value, although the "lifetime" plan may end up working in your favour, but there are too many factors in there to figure that one out. The plans are as follows: