The Fitbit Blaze is a solid fitness tracker, but the standard elastomer band that it comes with isn't especially inspiring.
But you're not stuck with that strap, as a whole range of bands has been created by both Fitbit and third parties, so there's sure to be something you'll like.
These come in at a variety of prices and suit everything from the gym to the office, and to make picking one that little bit easier we've created a list of our favorites.
Note: we've ranked these from cheapest to most expensive according to prices at time of writing.
Although Fitbit has made a range of official straps for the Fitbit Blaze, there's surprisingly no Milanese Loop option, but that's OK, because MoKo has created a quality unofficial one and the price is far lower than even the cheapest official strap.
MoKo's strap looks stylish, but not showy, so it's well suited to most environments. Unless you pick the 'colorful' option, which looks a bit like a rainbow threw up on it, but is certainly different.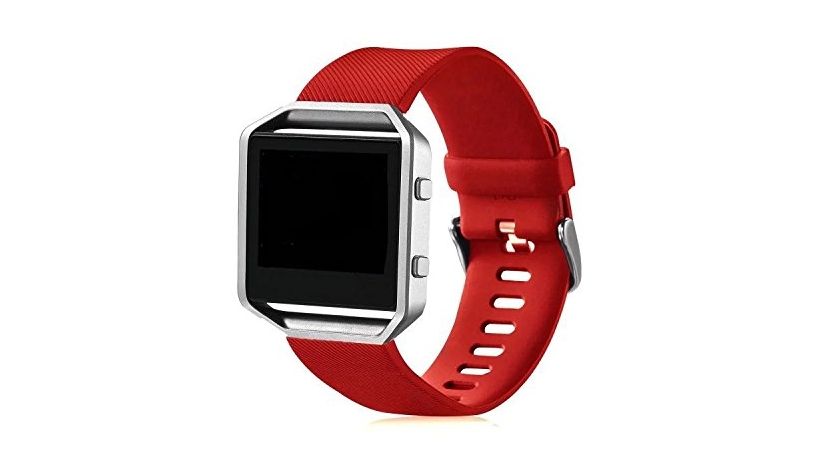 You probably won't want this as your main Fitbit Blaze band, as the silicone material looks a bit cheap, but then it is cheap, so it could make for a handy spare, or one to use at the gym, while swapping it out for one of the classier entries on this list when not working out.
The Wearlizer Silicone Classic Band also comes in a huge range of colors, so whether you're more into an understated dark blue or a flashy hot pink it's got you covered.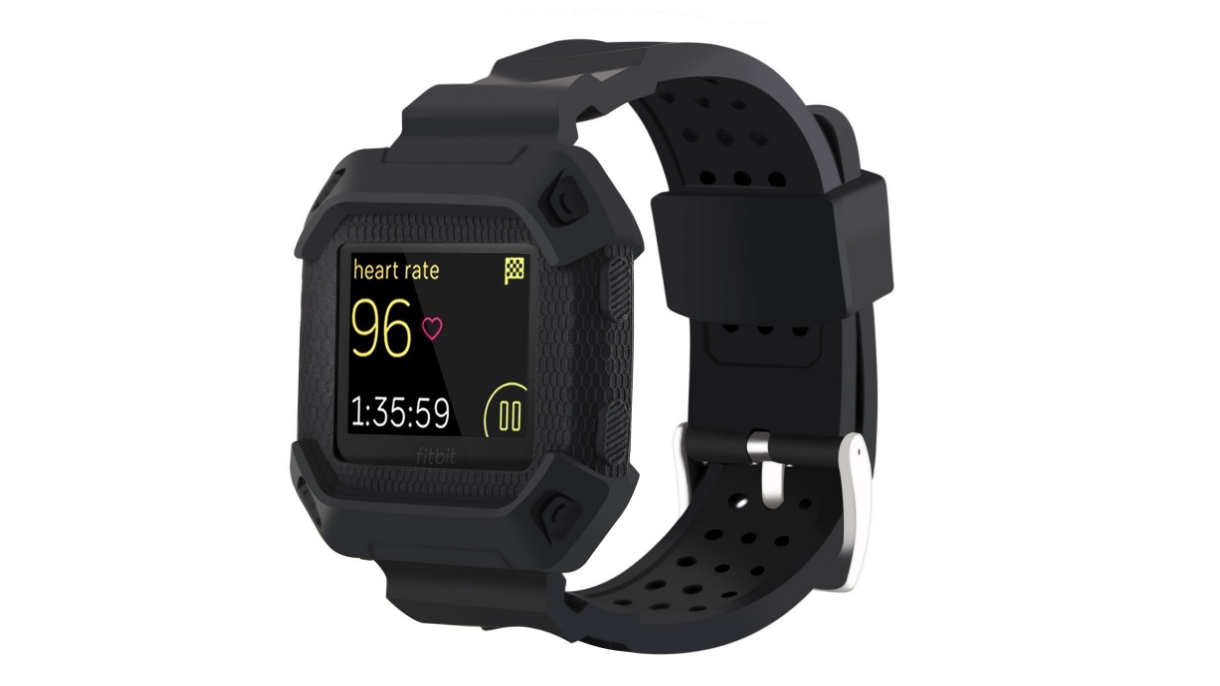 This rugged case from Greatfine is overkill for most situations, but if you're a fan of extreme sports, or just unusually clumsy, it could be a life (or at least watch) saver.
The chunky frame provides a large lip over the screen, so you can lie your watch flat without the display coming into contact with anything, and the strap is shock resistant, so your Blaze is more likely to come out of a tumble in one piece.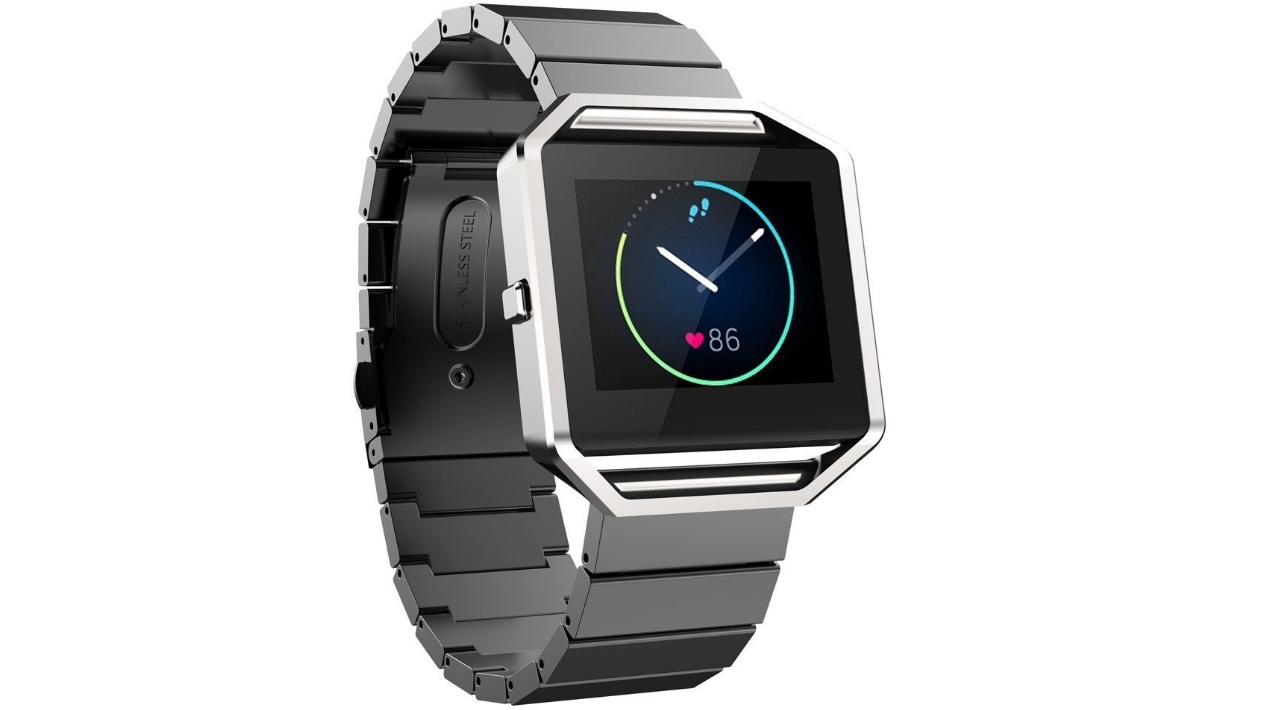 The official Fitbit Blaze metal band costs a lot of money, but this stainless steel option from Fotowelt is only just over a fifth of the price, yet it looks almost as good.
It's sweat-proof and designed to have a comfortable fit, and it's a similar style to Fitbit's official one, but it's available in several different colors, which the pricey official option isn't.
Side by side it perhaps doesn't look quite as classy, but you can save yourself a lot of money by sacrificing just a small amount of style.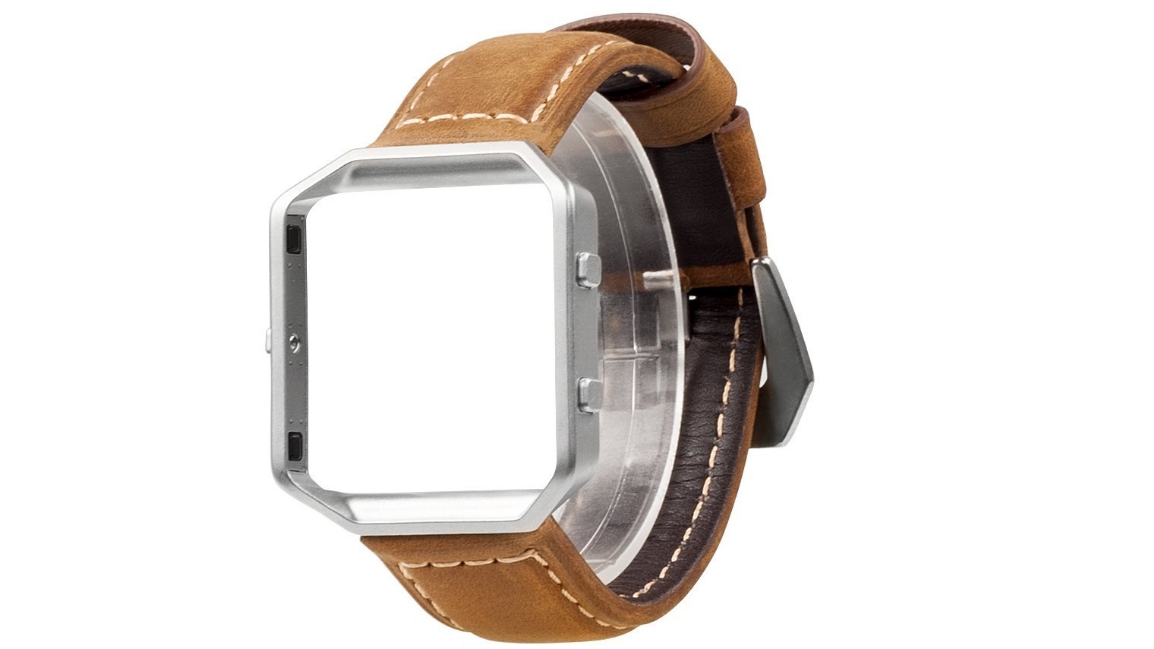 The official leather band for the Fitbit Blaze is also quite pricey, and while we wouldn't exactly call the Wearlizer Crazy Horse strap cheap, it's substantially less expensive.
But that's not the only reason to opt for it, as the Wearlizer band is also a distinctly different style to the official one, with white stitching complementing the black or brown leather. It gives the strap an altogether more casual, playful look.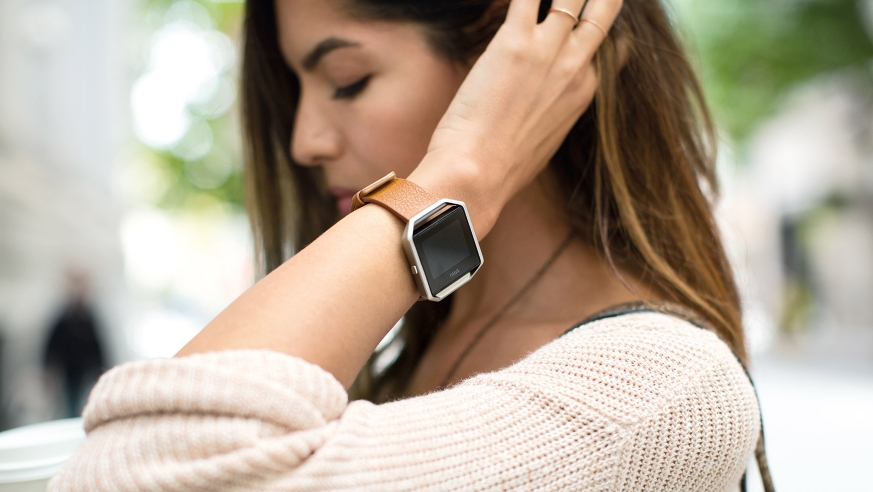 If you're after something truly premium then you're best off going to Fitbit itself, as the company has made a stylish – and expensive – leather band in a choice of three colors.
Unlike the Wearlizer leather band above there's no visible stitching here, leading to a smarter, refined look and while the price tag is steep it's easy to see why when you see the quality of the strap.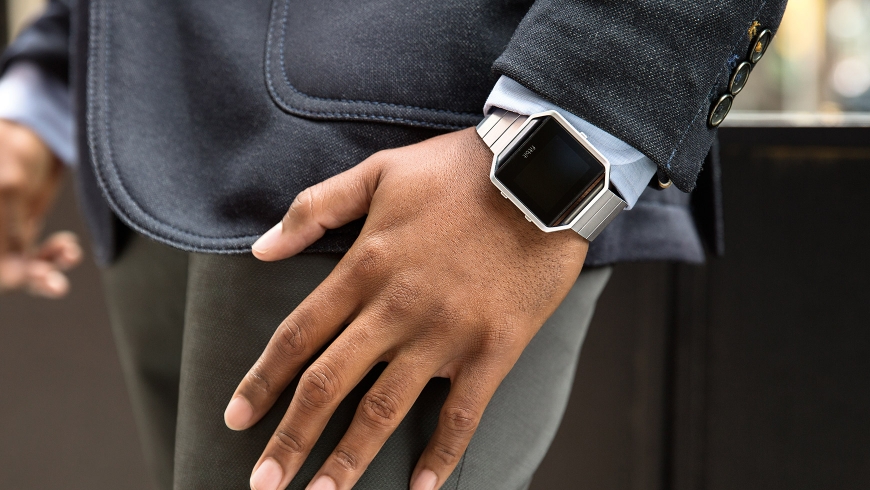 Fancy an official metal band with your Fitbit Blaze? You'll have to be prepared to part with over half the cost of the Blaze itself, but if you plan to wear your Blaze all day every day, or at classy events, it could be worth it.
You don't get any choice of colors here, it's just standard stainless steel, but a satin finish aims to give long-lasting durability, and you can add or remove links for a perfect fit.
Most importantly though this official metal band looks and feels like a high-quality watch strap, and one you'll want to keep on your wrist.