CES 2018 is here! The mega Las Vegas tech show is underway, though, as luck would have it, we've already been treated to a host of dazzling product reveals and major announcements. That's just the way CES rolls, folks.
The official CES 2018 dates are January 9 though January 12, but prior to blearily scrambling to the crowded halls of the Las Vegas Convention Center, we got an early look at an upgraded HTC Vive headset, stunning 8K TVs, new Sony smartphones and ultra-thin laptops from a wide range of manufacturers. Now that the show floor is open, we'll be checking out even more. 
[Update: There is currently a power outage at the Las Vegas Convention Center, where CES is held, according to the event's official Twitter account and attendees on the ground. Reports indicate attendees have been asked to evacuate some of the LVCC halls. Hopefully power is restored soon].
What are the big themes at this year's CES? Nearly every company is infusing their tech with AI and voice assistants, meaning our smart products are about to get even smarter.
Our editors traveled from far and wide to bring you up-to-the-minute news and first looks direct from CES. Two of our editors even embarked on an epic 2,5000-mile road trip that started in New York City and ended in Las Vegas, testing all the latest tech along the way. You can relive the adventure on our The Road to the Show 2018 liveblog.
Read on for all the latest news and hands on reviews from the biggest tech show of the year – but before you even get into all that, we really think you should check out the best robots of CES 2018, because that's the future we live in now.
Here are all the major highlights from CES 2018 in under 4 minutes! 
Cut to the chase
CES 2018: TechRadar's opinion
So, what do we make of the technology at CES 2018 so far? Here you'll find a number of opinion pieces where we talk about the big trends at this year's show, and what we think about them.
What happened to all the cameras?
We seen a huge range of devices at CES 2018, but something has been bugging us: where are all the cameras? Sure, there have been some new camera announcements coming out of Las Vegas this year, but it seems the photographic industry has kept a low profile. We look into why that may be.
The smart kitchen needs to be modular or you risk your oven becoming redundant
At CES 2018 the potential of the smart kitchen is starting to be realized, but it brings its own problems. What do tech companies need to do to make smart kitchens a reality?
Acer and Asus are courting Alexa – does this mean Cortana's dumped?
Microsoft's Cortana was once pushed as the voice assistant for Windows devices, but with Acer and Asus wooing Alexa for its laptops at CES 2018, is this the end for Cortana?
Watch out consoles – PCs could soon be the center of the living room
Games consoles have traditionally been the go-to gaming devices to play on a big screen TV in the main room of your house, but that could all change. Nvidia has partnered up with a range of monitor makers to create some breathtaking  Big Format Gaming Displays (BFGD) screens that feature 4K 120Hz HDR capabilities with integrated Nvidia G-Sync technology and Nvidia Shield functionality, all in giant 65-inch setups. We think that these screens could soon make PCs the center of your media setup, not consoles.
Google at CES 2018
We knew Google Assistant was going to be Google's big talking point at the show, but just what Google revealed was a bit of a surprise. 
You see, Google is going after rival Amazon and its Echo Show speaker, which features a display. But instead of building its own Amazon Echo Show competitor, Google is teaming up with third-party companies like JBL, Lenovo, LG and Sony to build 'smart displays' that are equipped with the Google Assistant. 
These devices will support voice calling and integrate with Google Photos. You'll also get YouTube support, likely to the chagrin of Amazon.
The JBL Link View is the first such Google Assistant-supporting smart display device. It has an 8-inch HD display and a 5MP front-facing camera attached to the speaker. 
The Lenovo Smart Display was also announced at CES. The sleek-looking smart speaker is due out early in the summer, and will be available in either an 8-inch or 10-inch model. 
One additional announcement is the introduction of a few wireless Android Auto units, courtesy of JVC Kenwood and Pioneer. This makes Google's in-car operating system wire-free for the first time, allowing you to keep your phone unplugged while still enjoying the benefits of connectivity. 
Samsung at CES 2018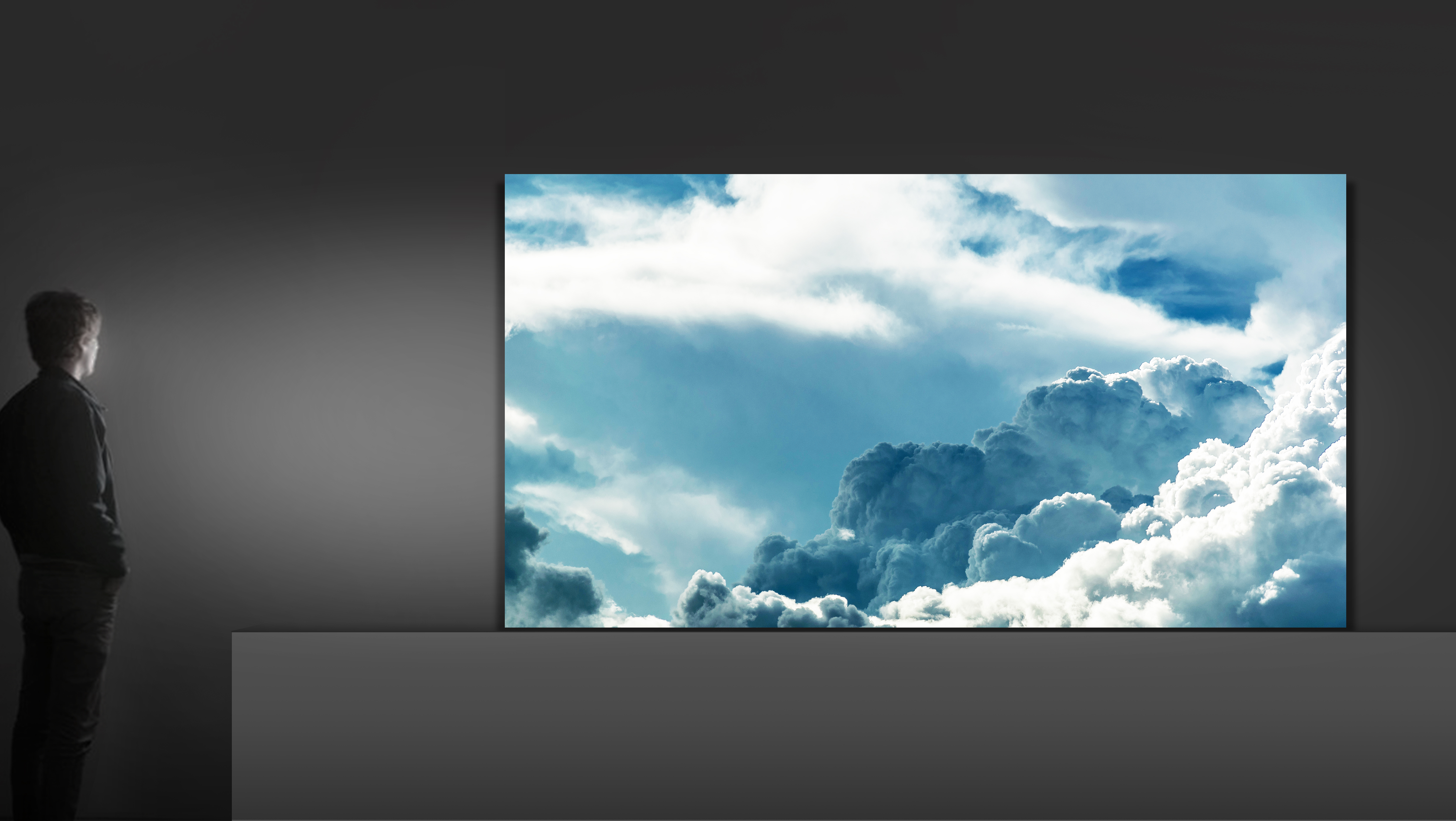 The Wall by Samsung
If the name The Wall intimidates you, well, it should. Samsung unveiled a massive 146-inch TV early on during CES. It's a modular TV, which means it can connect to other units to make an even bigger display. It's also a MicroLED screen, made of pixels that, like OLED, produce their own light. That means individual pixels can be turned on and off, which in turn creates better contrast and ultimately better dynamic range. 
Samsung has actually talked up this tech before, but then it only lived in the prototype realm. Now, it's a reality, and nearly ready for commercial sale. Let's face it, though; its price will be a high wall to climb. Check out our first look to see the screen for yourself. 
Galaxy A8
The Samsung Galaxy A8 is the latest mid-to-high end smartphone from the South Korean firm, sliding in below the flagship S series and offering a strong camera experience and large, colorful display. Shown off for the first time at CES 2018, the phone features a 5.6-inch, full HD Super AMOLED display, 4GB of RAM, 32GB of internal storage, 16MP rear camera, dual front cameras and a 3,000mAh battery. Here's what it's like to use.
Q9S QLED TV
The new 85-inch Q9S QLED TV will be Samsung's first commercial 8K television. That is, its first 'upscaled' 8K TV. The TV will use a proprietary algorithm to take traditional 4K and even HD content and upscale it to an unbelievable 7680 x 4320 resolution.
This is a smart TV in every sense of the word, as it will learn from itself to better understand how to improve upon the 8K content it's showing. Is the world ready for all of this? We'll find out when the Q9S launches later this year.
Bixby is coming to Samsung 2018 TVs
Voice assistants are all the rage at CES 2018, and Samsung is getting in on the act for its 2018 TVs. That's right, you'll be able to speak to Samsung's screens … and Bixby will respond. Yes, Bixby, Samsung's own voice assistant. Not the *cough* more popular Amazon Alexa or Google Assistant. It makes sense for Samsung to pick its own system. It just doesn't mean it's what some will have wanted. 
Samsung Flip digital whiteboard
Despite the paperless office never really becoming a thing, Samsung's Flip wants to keep the dream alive, with its combination of a large screen, and seamless integration with phones and laptops. You can write on the digital whiteboard and sent screenshots of things like PowerPower presentations, but will this see wide adoption? We're dubious. 
Smartwatches get smart home control
If you've got a Samsung Gear S3 or Gear Sport, you'll be able to use the app to control all of Samsung's connected devices around your home, getting at-a-glance views of your thermostat, controlling music, tweaking ambient light and more. This is thanks to the SmartThings management app getting squeezed to the wearable realm, starting first with the aforementioned devices.
Curved QLED monitor with Thunderbolt 3
Samsung unveiled a 34-inch monitor ahead of CES. *Yawn*, you may think, but know that the CJ791 ultra-wide QLED monitor is the first curved panel to boast Thunderbolt 3 connectivity. So there.
Notebook 7 Spin
Keeping with the computing theme, we've also seen the new Samsung Notebook 7 Spin, which features Windows Hello secure login for extra security and support for the Active Pen stylus. This is in addition to the earlier announced Notebook 9 Pen and updates to the existing Notebook 9 laptops. We should hear even more details on these machines during CES, as well as going hands on.
NW7000 Sound+ soundbar
On the home entertainment front, Samsung has already shown off the NW7000 Sound+ soundbar, a 53.5mm-deep speaker that comes close to matching the thinness of modern televisions. 
Smarter fridges
Samsung is all about smarter things, er, we mean, SmartThings. The company's connected platform is all about helping your devices talk to one another, and that now includes your Family Hub fridge (2017 model shown here). Samsung's new line of Family Hub iceboxes can now control and monitor smart home devices hooked up to the SmartThings ecosystem, like Ring doorbells. Bixby voice assistant support is also coming to the line. 
Sony at CES 2018
Xperia XA2, A2 Ultra and L2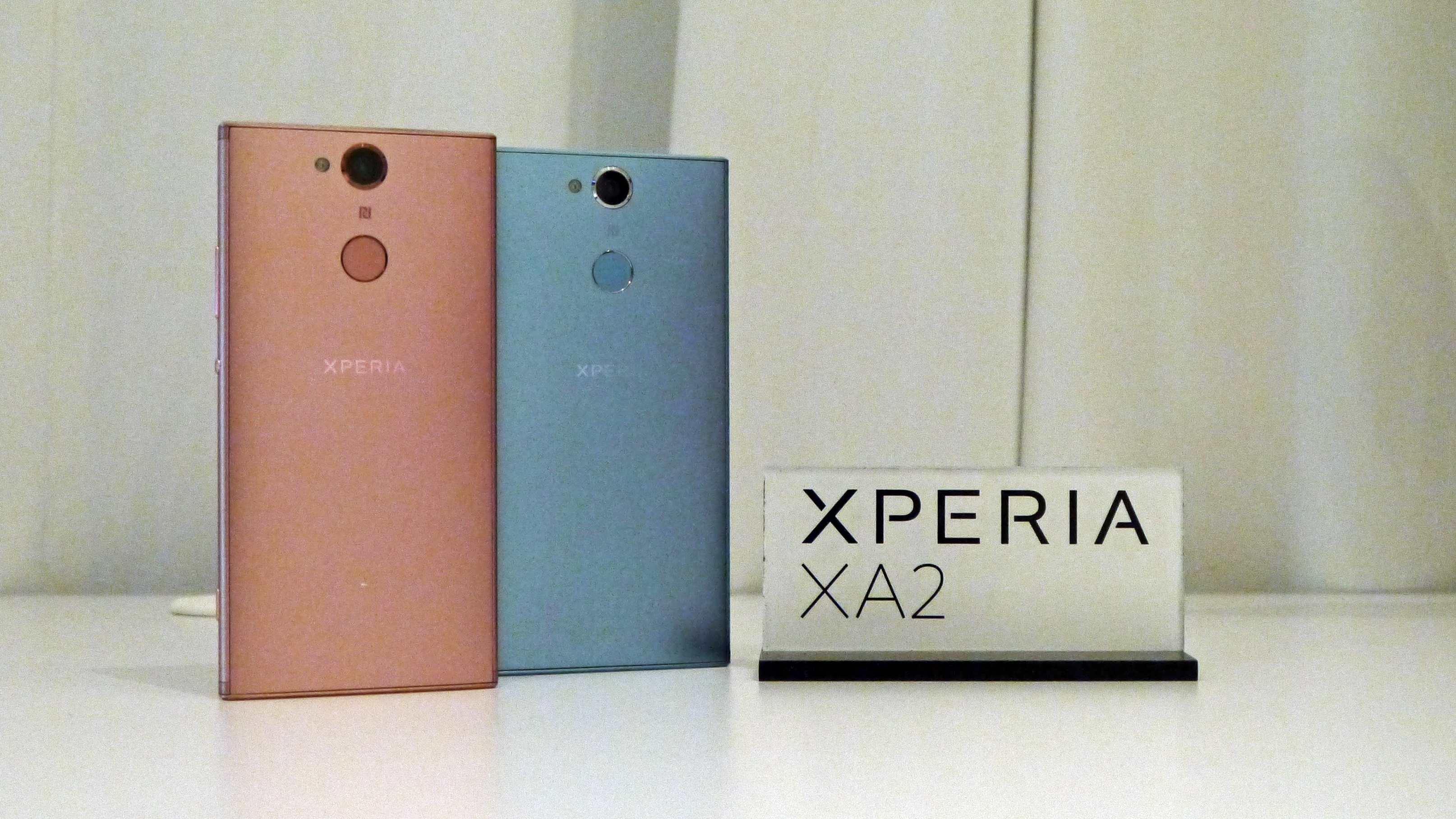 Sony announced three new phones at CES 2018: the Sony Xperia XA2, Xperia XA2 Ultra and Xperia L2. Sony Xperia XA2 Ultra is the most impressive device with a 6-inch 1080p edge-to-edge screen, an aluminum frame and a 23MP f/2.0 rear camera with support for 4K video recording and 120fps slow motion recording.
The specs go down further down the line, but all three phones will have a fingerprint scanner in the US, despite nearly all previous Sony handsets lacking one. We've already gone hands on with the phones: check out our first look Xperia XA2 review, Xperia XA2 Ultra review and Xperia L2 review.  
Sony's 2018 TV lineup
Sony is back in the OLED TV game, and the new Bravia A8F is a big part of that push. Uninspiring name aside, the new TV looks like it's going to contain all the great tech we loved the first time round, along with a couple of tasty improvements. That includes making HD SDR content look almost identical to 4K HDR content. It's a bit of magic, and one that should improve the viewing experience vastly. 
Because OLED is, erm, pricey, Sony also has a new LCD TV to show off at CES. The X900F is available in sizes ranging from 49-inches to a beastly 85-inches, and also features the Dolby Vision compatibility and X1 Extreme seen in the flagship OLED. As we found out in our hands on Sony Bravia X900F review, the screen proves that LCD has a lot to offer at a lower price point than OLED.
All-new sports headphones
You'll never have to worry about these Sony headphones holding up on a run as the sport-focused pairs fit nice and snug in your ear thanks to silicon tips. They are also IPX4 rated water resistant, so normal sweat and rain shouldn't cause any problems. Available in a variety of models and for different price points, Sony's new sporty line aren't the most advance headphones on the market, but they won't let you down.
MDR-1AM2 Over-Ear Headphones
On the higher end of the spectrum, the Sony MDR-1AM2 is a great starting pair of audiophile headphones. While not the clearest on offer at the show, for the money, they look to be an ideal introduction to Sony's ever-expanding world of hi-res audio. Get the full rundown in our Sony MDR-1AM2 Over-Ear Headphones review. 
Sony's noise-cancelling, wireless headphones
It seems Sony isn't happy unless it's cramming more and more functionality into smaller and smaller packages. The WF-SP700N is its most feature-packed sports bud yet, with its splashproofing and active nose-cancellation packed into a true wireless form factor.
Sony's latest Ultra HD Blu-ray player
The UBP-X700 is an Ultra HD Blu-ray player that now includes support for Dolby Vision HDR standard, Dolby's 12-bit, scene-by-scene mastered, HDR tour-de-force. That's great and all, but HDR10+ is already out. Did Sony miss the parade? Thankfully, it still has a chance to catch up thanks in large part to the complete lack of HDR10+ Blu-ray discs currently available. 
Sony Ultra Short Throw Projector
Sony has unveiled the 4K Ultra Short Throw Projector, part of its Life Space UX series of products. It's got some seriously impressive specs, but you're going to have to do a lot of saving up to afford it. The LSPX-A1 can throw up a 120-inch, 4K projection on a wall of your choice from a distance of just 9.6 inches. That's all well and good, but with a price of $30,000 (roughly £22,150/AU$38,290), you'll really have to want one to buy this in the spring. 
LG at CES 2018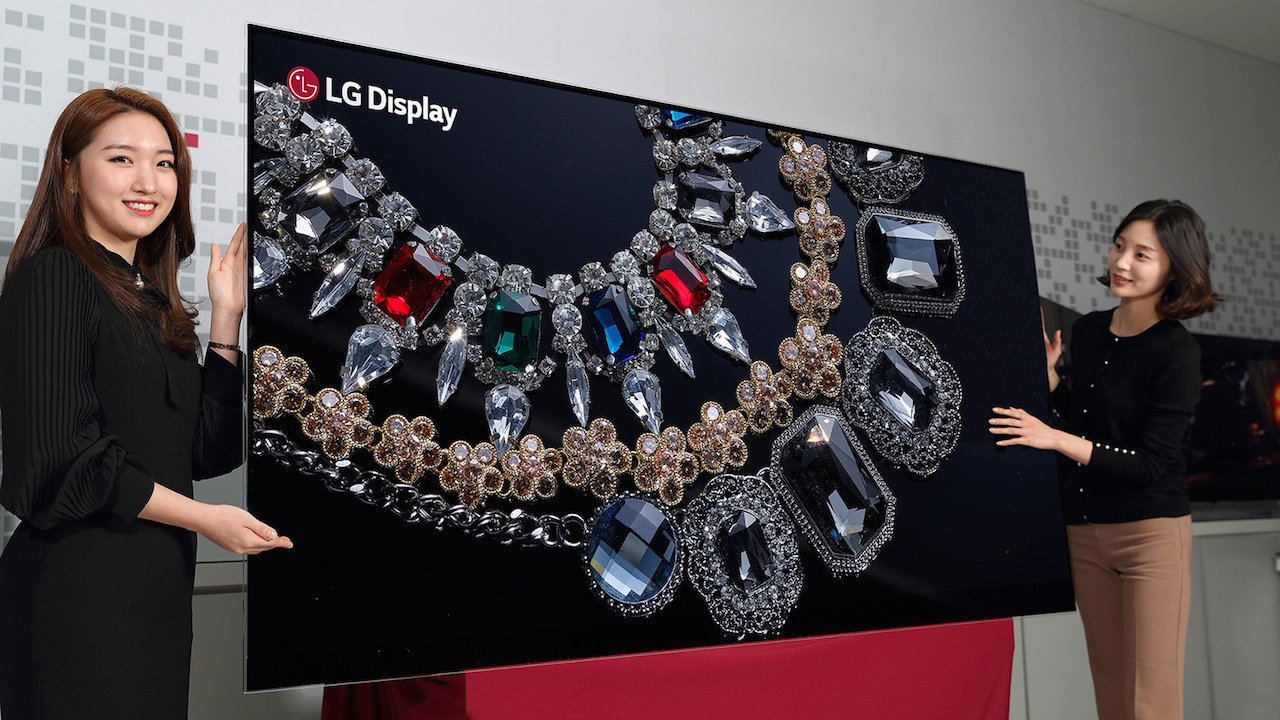 65-inch rollable OLED TV
This deserves its own mention. LG is previewing a rollable OLED TV prototype that measures 65 inches from corner to corner at the show. It's also a 4K screen, so when it's not rolled up, you can enjoy premium resolution. We likely won't see this screen on the market any time soon, but rest assured we'll do our best to get our eyes on it this week.
LG's 2018 TV lineup
Elsewhere, LG is pushing the boundaries of TV tech once again with its 2018 lineup, and we've outlined all of LG's newest screens in one handy guide. From OLED to FHD, we break down the TVs you can expect to see on sale this year and exactly what all those flashy specs mean for regular users. A noteworthy addition to LG's TV lineup is Google Assistant and Amazon Alexa support, bringing voice control smarts to your living room viewing experience. 
Not on the list but already turning heads is the company's plan to bring an 88-inch 8K OLED TV to the show, which is not only record breaking due to its sheer size, but a screen with an eye-watering resolution of 7,680 x 4,320 pixels. 
LG OLED W8 Signature Series
We went hands on with the new LG OLED W8 Signature Series, and while it doesn't improve massively on the already excellent W7, this screen delivers more vivid colors and four types of HDR. Oh, and it brings Google Assistant along for the ride. 
LG V30 in a new color
LG announced a bold new shade for the LG V30 called Raspberry Rose at CES. This is an electric pink hue, and one shoppers in South Korea will be able to snap up shortly after CES 2018 wraps up. 
ThinQ smart speaker
LG has a new smart speaker called the ThinQ, which is basically a Google Home manufactured by LG. One feature that could trump Google's offering, however, is the improved sound quality, though we'll be the judge once we get a listen. Look for pricing and availability details for the Google Assistant-supporting speaker to be revealed during LG's press conference on Monday.
HU80KA 4K projector
While other 4K projectors are short and squat, the HU80KA is a much taller tower that's designed to sit directly on the floor rather than on a table or stand. It can also project an image on a screen up to 150 inches, which isn't too shabby. 
2018 gram laptops
Finally, LG has unveiled its latest 'gram' laptop update in the form of three new laptops in 13.3-, 14- and 15.6-inch sizes. They have impressively thin and light chassis, but also last longer and have improved performance. Oh, and they mercifully move the webcam from below the screen. Pricing and release details should be revealed on Monday.
HTC at CES 2018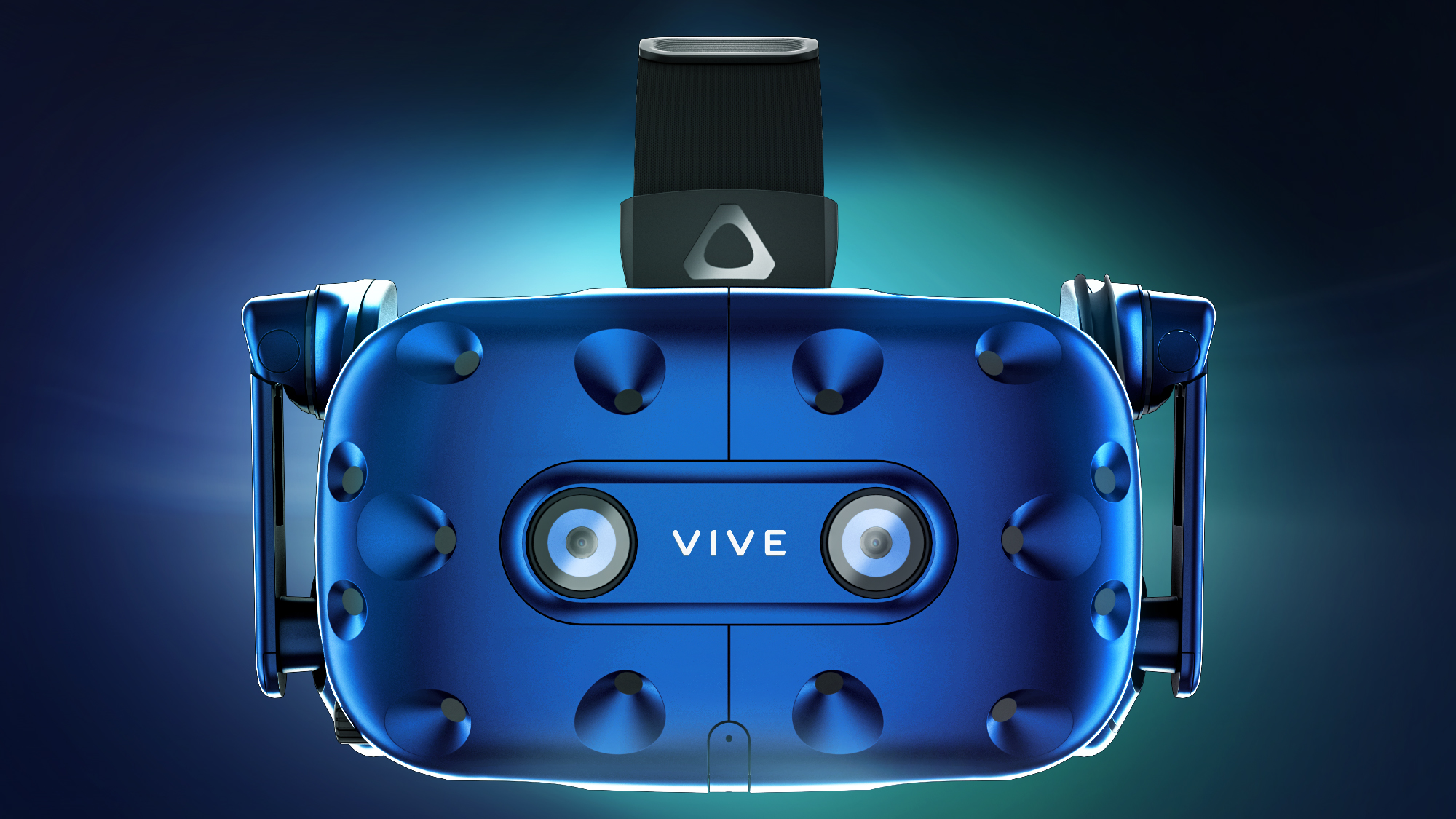 HTC Vive Pro
The tease came true: HTC unveiled a new, upgraded VR headset at CES 2018, the HTC Vive Pro. As we found out in our hands on: HTC Vive Pro review, the headset has a higher resolution display at 615 dpi. 
Put another way, that's a 78% resolution increase over the current-gen Vive. It also features better audio performance with built-in headphones. Many unknowns remain about how it will actually work, but HTC's VR future just got a lot brighter. 
Vive Wireless Adapter
HTC also announced a Wireless Adapter, a first for the company, that will allow both the original HTC Vive and the new HTC Vive Pro to go wireless. This is a big development for the line, especially as it looks to compete with the Oculus Go wireless headset, but we'll have to try it out for ourselves to see whether going wireless is worth it and performs as well as a dangling wire out of the back.
Panasonic at CES 2018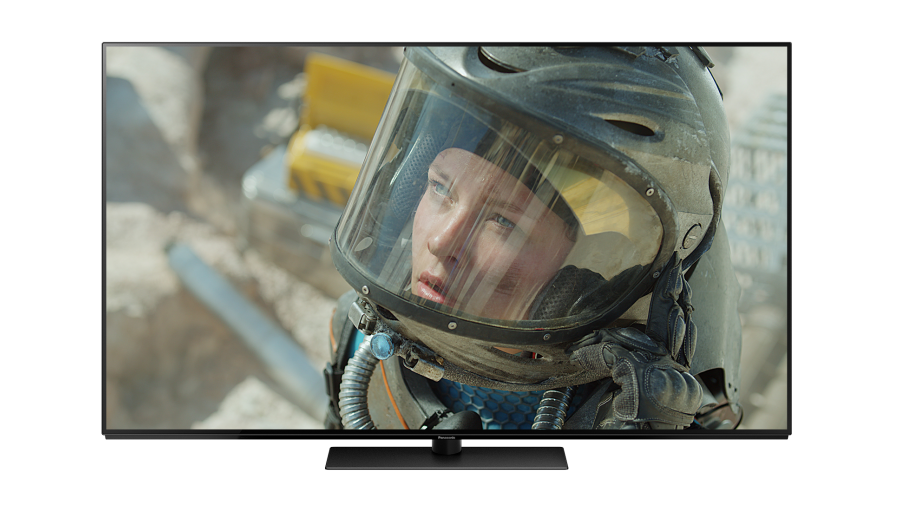 Panasonic FZ950 OLED TV
Hot on the heels of the excellent EZ952, the FZ950 is here with support for HDR10+ and a fancy new dynamic LUT system to lure you away from LG's OLED dominance. This TV gets some extra pop from those new additions, even if it's more of an evolutionary upgrade.
The rest of Panasonic's 2018 TV lineup
Panasonic's 2018 OLED flagships are the FZ950 and FZ800. Both feature Panasonic's new HCX video processor and are available in either 55-inch or 65-inch variants. Notably, they're the first two OLED panels this year that support the new HDR10+ HDR standard, which adds dynamic metadata to allow for scene-by-scene HDR mastering. Sounds great, but unfortunately Dolby Vision is missing from these sets.
Blu-ray player that supports HDR10+
Panasonic beat everyone to the punch by announcing a Blu-ray player that supports HDR10+, a first in the industry. Somewhat surprisingly, the high-end UB820 also supports Dolby Vision. This is a nice feather in the cap for Panasonic … if only there were HDR10+ discs on sale.
Panasonic Lumix GH5S 
If the comprehensive video specification of the Lumix GH5 isn't quite enough to satisfy your needs, then the GH5S could be for you. Designed primarily for professional filmmakers, Panasonic believes that the Lumix GH5S will deliver the highest-ever video image quality seen in a Lumix camera. It's an impressive camera, capable of shooting at a world-first 4K 60/50p recording in Cinema 4K (4096 x 2160). You can pick one up for yourself at the end of January for  £2,199/$2,499 (body only). It arrives in Australia in February for AU$3,499.
Dell at CES 2018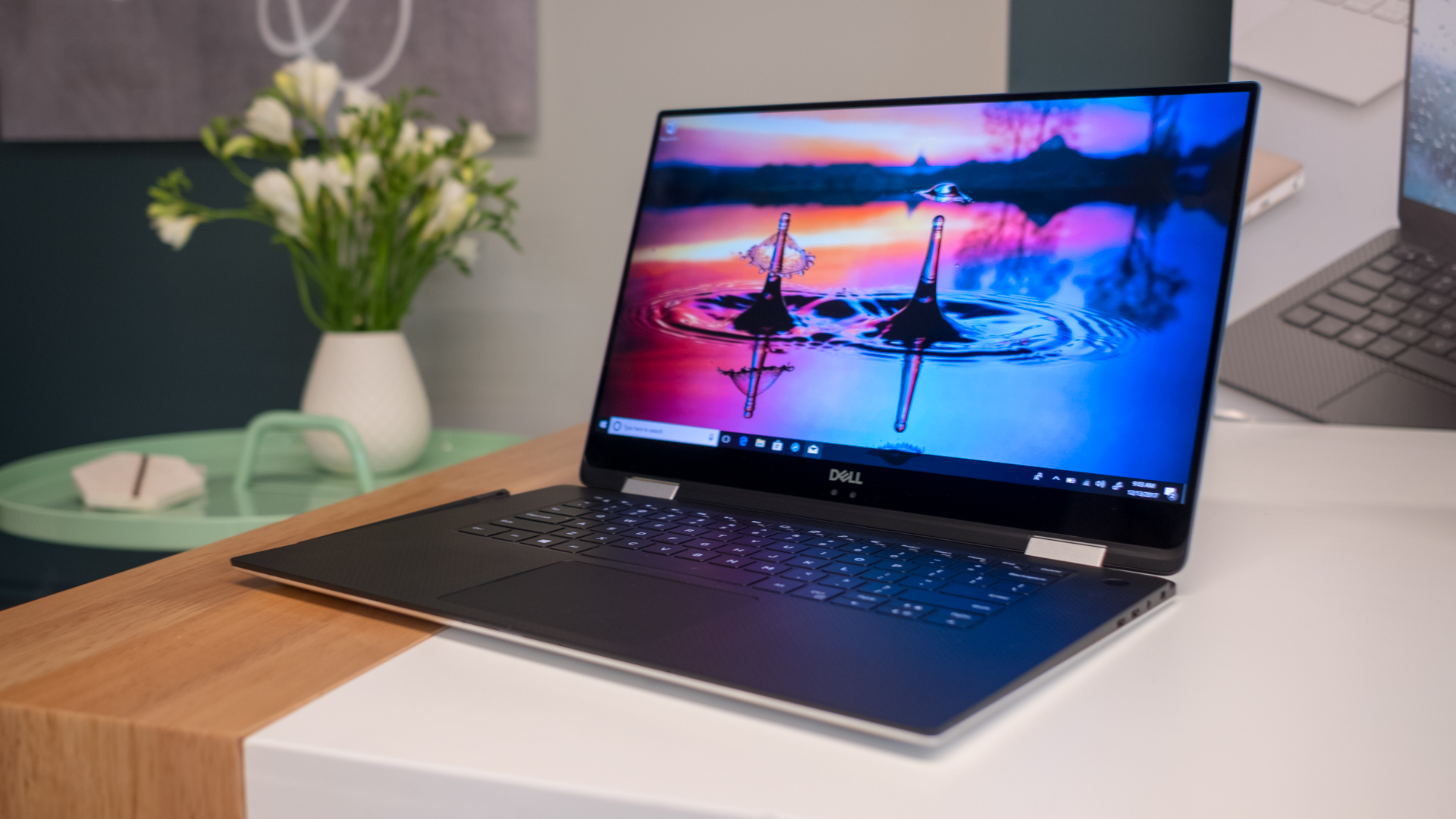 Dell XPS 13
The laptop now features three USB-C ports, a Micro SD card slot, an Infinity Edge display and a new color. As we discuss in our hands on Dell XPS 13 review, Dell has directly addressed the concerns of users and refined the laptop to possibly its finest point yet. 
Dell XPS 15 2-in-1
In our time with the Dell XPS 15 2-in-1, we were both impressed and left with questions in equal measure. It's an undoubtedly powerful laptop in a form factor we're far more accustomed to, but how will Dell's new maglev keyboard turn out? Only a full review will tell. Until then, check out our hands on Dell XPS 15 2-in-1 review. 
New Inspiron Gaming PC
Dell has refreshed its Inspiron Gaming Desktop adding Intel's latest processors into the mix (up to six-core models) and offering optional Optane acceleration. Perhaps one of Dell's new Ultrathin monitors are just what you need to bring your new gaming rig to life. 
Latest CES 2018 news
SteelSeries' new gaming mouse helps keep your aim steady in the midst of frantic combat
SteelSeries has shown off its Rival 600 gaming mouse at CES 2018, and it has some pretty nifty features that could improve your performance in games.
The headline feature is a second optical sensor (most optical mice have just one) that tracks lift-off distance and helps reduce cursor jitter, making for a much smoother experience.
Coros Omni smart bike helmet lets you listen to tunes while still hearing the road
The Coros Omni smart bike helmet was shown off at CES 2018, and it's a great example of how technology can enrich our lives while also keeping us safe. Using bone-conducting audio it can allow you to listen to music while you cycle, without distracting you or masking important environmental sounds (such as approaching traffic).
Amazon talks up Echo Buttons at CES
Amazon has been talking about its future plans for the Echo Buttons at CES 2018. While they are currently used for games, Amazon has some big ideas for them, and we may also see some more 'Alexa Gadgets' coming soon as well.
Game Boy is respawning thanks to Hyperkin
CES isn't just about looking to the future, there are also retro-orientated bits of tech that look to the past as well, and apply a fresh coat of paint.
The Game Boy Ultra by Hyperkin is one of those gadgets, bringing Nintendo's iconic handheld into the 21st century with some modern features to make it easy and comfortable to use. It's not an official product, like the SNES Classic Mini, but the thought of being able to play classic games like Tetris, Super Mario Land and the original Pokemon series is very exciting!
Sandisk squeezes 1TB storage into a prototype thumb drive
SanDisk is a company well known for its storage devices, and at CES 2018 it showed that it was aiming to push the envelope further by presenting a USB thumb stick with 1TB of storage – the largest capacity yet for such a small drive.
It also includes a USB-C connection, which will mean incredibly fast data transfer rates when you plug it in to a compatible port on your laptop or PC, and it may even be compatible with smartphones. Its just a prototype at the moment, but we're keen to see the final product come out.
Ring ups its security with array of new smart home devices
Ring, maker of the Ring Video Doorbell 2, has shown off some of its new home security devices at this year's CES, hoping to be a big player when it comes to companies that can protect your home.
In Las Vegas it revealed the Stick Up Cam and Stick Up Cam Elite, two 1080p cameras with two-way audio for keeping an eye on your property, as well as a number of motion-activated lights.
Polk Audio Command Bar is a soundbar with integrated Alexa support
Alexa, Amazon's voice assistant, continues its strong showing at this year's CES by turning up in Polk Audio's new Command Bar soundbar. This will allow you to use your voice to change the volume, or to perform standard Alexa tasks, such as stream music of your choice, or control connected smart home devices.
The Command Bar's love affair with Amazon hardware continues with four Alexa control buttons (that are also found on Amazon Echo devices), as well as a specially-designed space to install an Amazon Fire TV device.
Even if you've not bought into the Amazon ecosystem, it looks like there should still be lots to like about the Command Bar, with Wi-Fi, Bluetooth, a wireless 6.5-inch subwofer, two HDMI 2.0b ports (which support 4K, HDR, HDR 10 and Dolby Vision and lots more.
In-display fingerprint sensor
Not Apple, not Samsung but Vivo has brought about in-display fingerprint sensors, an accomplishment that could revolutionize our devices. The China-based company's device works through a "Clear ID" optical sensor from Synaptics that's hidden below the phone's OLED display. 
Scanning between the OLED display's pixels, it effectively does the same job as the old direct-contact fingerprint displays (if a tad more slowly). Can Vivo beat the Samsung Galaxy S9, which is rumored to have an in-display sensor, to the punch? We'll find out soon!
Casio G-Shock Rangeman GPR B-1000
If you're the sort of person that likes to go on long treks into the truly empty parts of the world, you'll probably want to pick up the Casio G-Shock Rangeman GPR B-1000, which comes with a built-in standalone GPS system. Even niftier: it's solar powered, and you can harness that solar power in the middle of the wilderness to recharge the built-in GPS whenever and wherever you need it. 
BlackBerry's new shade
There's a new BlackBerry on the block, but it's not a whole new handset, for now. Rather, it's a new color as the iconic brand has announced the BlackBerry KeyOne Bronze Edition. In addition to the new color, the metallic phone also has dual-SIM. While we don't know the cost or a release date, BlackBerry tells us we can look for new phones from the company this year, including ones with keyboards.
What's more, the BlackBerry Motion will arrive in the US and Canada on Friday, January 12 with an all-touch form factor that ditches the brand's iconic physical keys in favor of more screen. This marks the Motion's arrival in the two countries, and it will be unlocked from Amazon and Best Buy for $499.99.
Huawei Mate 10 Pro launch 
Planting its flag in US soil, Huawei announced the Mate 10 Pro will be available for pre-order in the US on February 4 via its retail partners. The phone will be available on February 18 to purchase for $799, but there's a good reason to pre-order, as you'll get a free $150 gift card to whichever retailer you purchase through in the lead-up to its release.
New point-and-shoot VR cameras
Google and the Daydream team have announced a slew of VR180 cameras, designed to make capturing content for VR just that much easier. These aren't 360-degree cameras, despite housing two lenses. This is to capture depth rather than a full 360 view. Look for cameras from Yi Technology, Lenovo (pictured), LG and Panasonic when the snappers are ready for consumers.  
Want even more CES 2018 news and hands-on reviews? Turn to Page 2!
Lenovo at CES 2018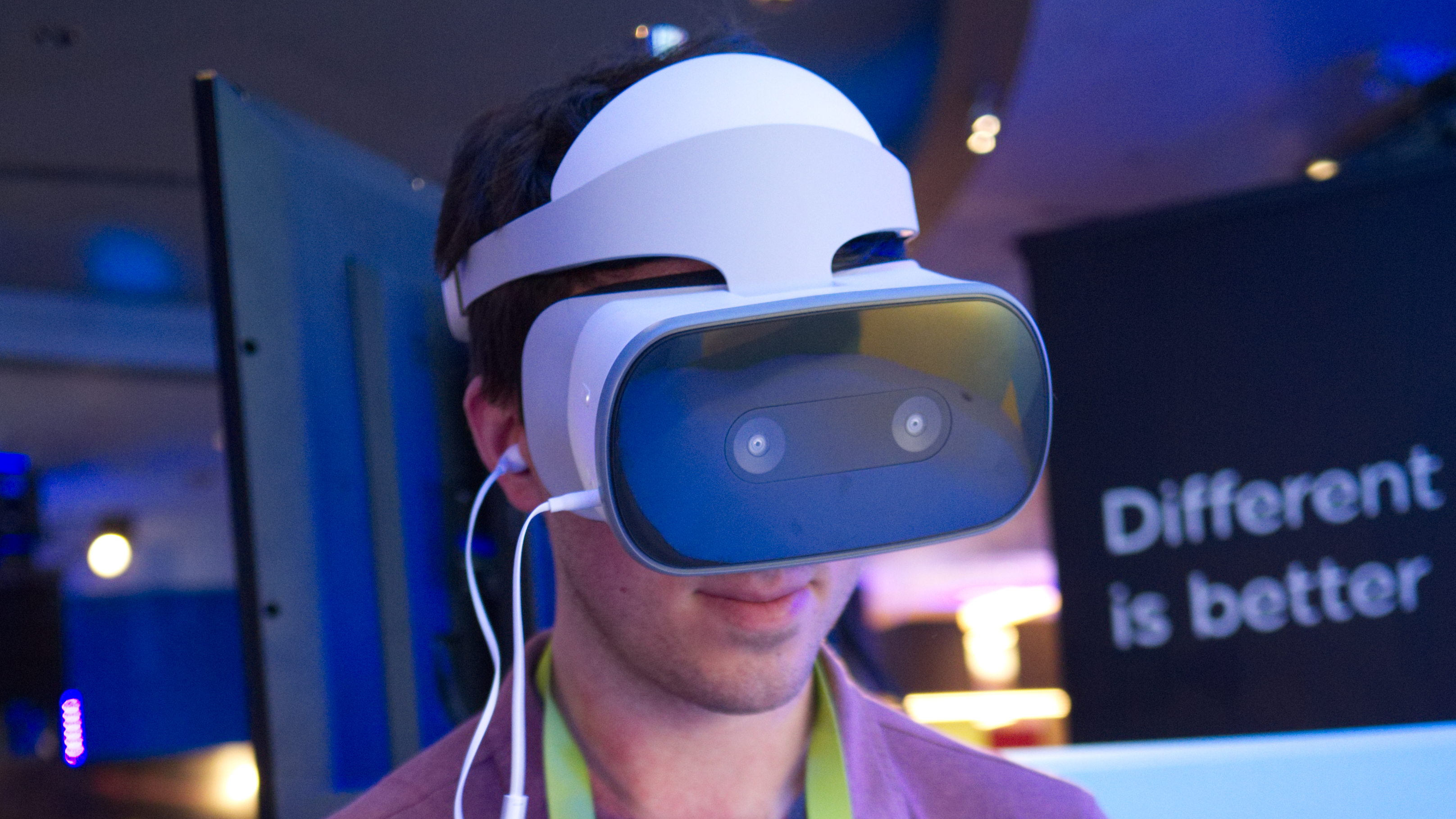 Lenovo Mirage Solo
To the surprise of no one, Lenovo unveiled its Google Daydream headset at CES. We tried it out for ourselves, and already it looks to be the best way to experience VR content on-the-go, thanks to a marriage of forward-thinking design and ambitious immersion features. It may all come down to the price, which Lenovo says will be under $400 (about £300 / AU$500).
Lenovo Smart Display
Joining the ranks of the new Google Assistant-supporting smart display army, the Lenovo Smart Display basically looks like a tablet that tapers out to a wedge-shaped stand. It has a 10-watt full-range speaker on the side, and will rely on the built-in Google voice assistant to handle queries and commands you throw its way. It looks mighty sleek, and will be available in either an 8-inch or 10-inch model. Those will be out in the early summer for $199.99 (about £150 / AU$255) and $249.99 (about £185 / AU$320), respectively. 
New Moto Mods
Hello, new Moto Mods. First up is the Vital Mod, which can read multiple vital signs to keep track of your health. It's pricey at $395 (about £290 / AU$505), but at least you can track five key vital signs, all from your phone. 
Lenovo also dished up the Livermorium Slider Keyboard Moto Mod, which basically turns the Moto Z into a QWERTY device. It can even be slid to a 60-degree angle, letting you relive your Sidekick years.  
Lenovo Miix 630
Lenovo's first Snapdragon 835 Windows tablet impresses. It looks and feels like an incredibly luxurious Windows tablet, with excellent portability and connectivity options. It promises incredible battery life, but know that this device has a tiny selection of ports and runs Windows 10 S.
ThinkPads and more 
In addition to VR, a new Windows tablet and Moto Mods, Lenovo came to Las Vegas with a slew of new ThinkPad laptops, updated ThinkVision monitors and a fresh batch of Yoga devices. Check out a full rundown of all of Lenovo's new and updated computing gear here and here.
Asus at CES 2018
Zenfone Max Plus
 Asus has unveiled the Zenfone Max Plus, a phone with a 4,130mAh battery. That's apparently big enough for it to last through 21 hours of web browsing or 13 hours of video playback, and it can even be used as a power bank to charge other devices – and for a budget price. It also has Face Unlock feature, letting you unlock the phone just by looking at it. Where have we heard that before…?
Amazon Alexa support for 2018 laptops
Select 2018 models of the Asus ZenBook and VivoBook laptops will support Amazon Alexa, allowing users to use their voices to control the devices. We don't have any details on these products yet as they'll be announced later in the first half of 2018, but at least a few of these machines will get Amazon's voice-controller helper. Stay tuned. 
ROG Strix GL12
The ROG Strix GL12 is a gaming PC built around Intel's latest 8th-gen processors, with the rig being capable of taking a Core-i7 8700/8700K (six-core with Turbo up to 4.8GHz), or a Core i5-8400 CPU. That's backed up with one of Nvidia's GeForce GTX 1080 graphics cards, and 8GB of DDR4 system RAM (running at 2666MHz). Storage includes options on up to a 512GB PCIe SSD, and up to a 2TB hard disk. Look for it in April.
Asus ZenBook 13 
Asus has revealed a new spin on the Asus ZenBook 13, as well as a refreshed take on the firm's Laptop X507. The ZenBook 13 (UX331UAL) is an Ultrabook with an all-metal chassis that weighs in at just 2.17 pounds (985g), aiming to be the 'ultimate' in portability. That's certainly some pretty impressive work on the weight-shedding front. You can pick one up sometime in the first half of the year.
Lyra Voice
Lyra Voice is a tri-band AC2200 router providing 802.11ac Wi-Fi as part of Asus's mesh system – interacting with other Lyra hubs which extend the wireless network – with a microphone and stereo speakers bolted on to facilitate full Alexa support. Asus also unveiled the new Lyra Trio multi-hub mesh Wi-Fi system which, as ever, has the same aim of banishing Wi-Fi dead spots, as well as a more traditional router in the RT-AX88U.
HP at CES 2018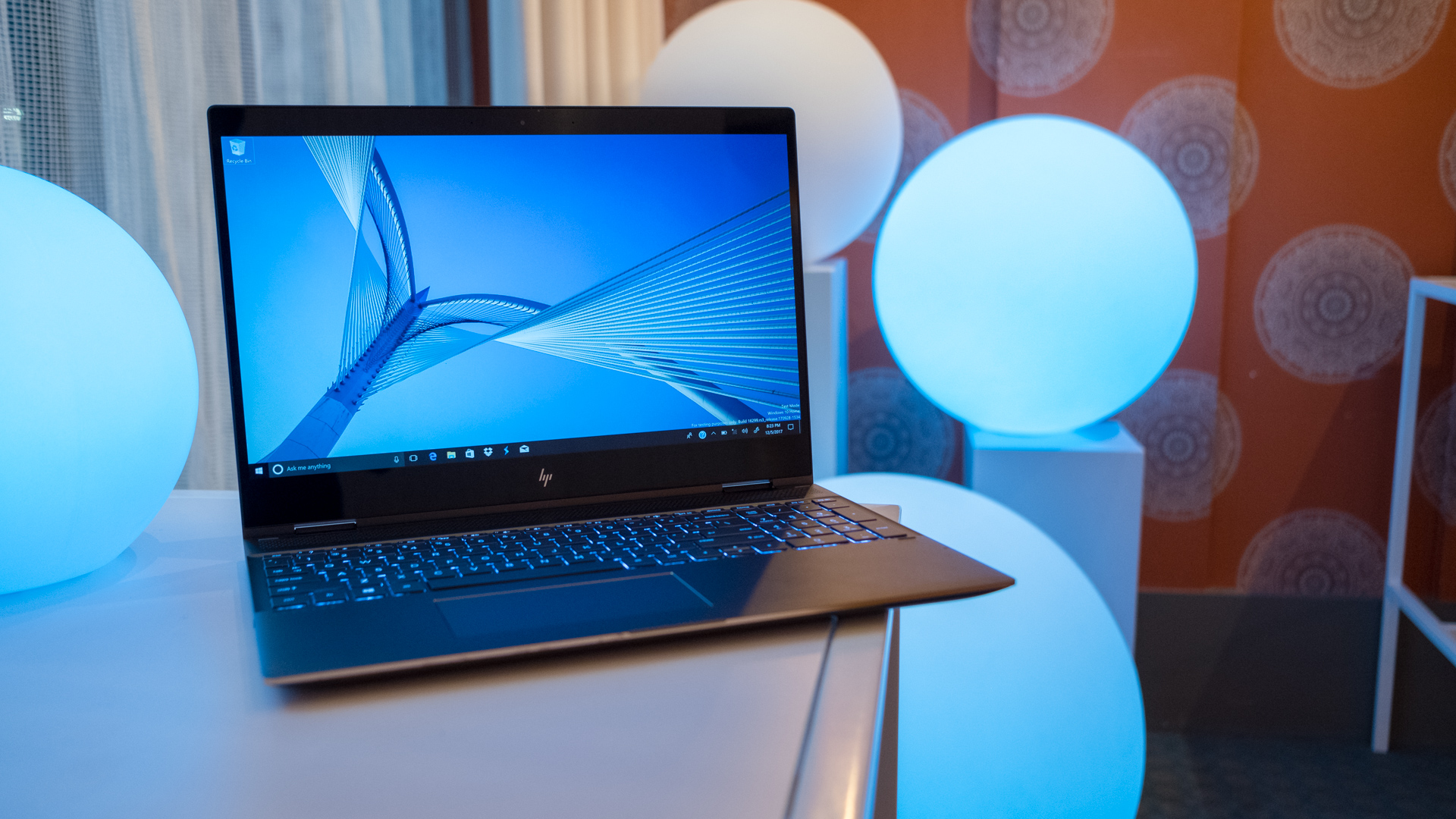 HP Spectre x360 15 (2018) 
A 2-in-1 laptop that balances modernity and legacy, the latest HP Spectre x360 15 straddles the line between modernity and legacy, not to mention power and panache. While not a major revolution of the firm's 15-inch 2-in-1 laptop, this new machine is a major refinement. It's due out in March in the US.
HP's Z 3D Camera
HP Z 3D Camera is designed to make scanning objects in three dimensions a snap for creative pros like computer graphics artists or game developers. It attaches to the top of your monitor, with a companion scan mat being placed underneath the downward-facing camera. You can then scan any real-world object placed on the mat – or rotated around in your hands underneath the camera – to create a lifelike 3D digital image on your computer. Look for it on sale in March.
Affordable monitors
HP came to CES packing a number of new monitors. All these HP monitors – there are 22-inch, 23-inch, 24-inch, 25-inch and 27-inch models – have IPS LED backlit panels with a Full HD resolution and refresh rate of 60Hz. There's also AMD's FreeSync technology on hand to help combat stuttering and tearing, keeping frame rates smoother. All go on sale April 15 in the US, with prices starting at $99 (around £75, AU$125) and running up to $229 (around £170, AU$290) depending on which size screen you want.
Acer at CES 2018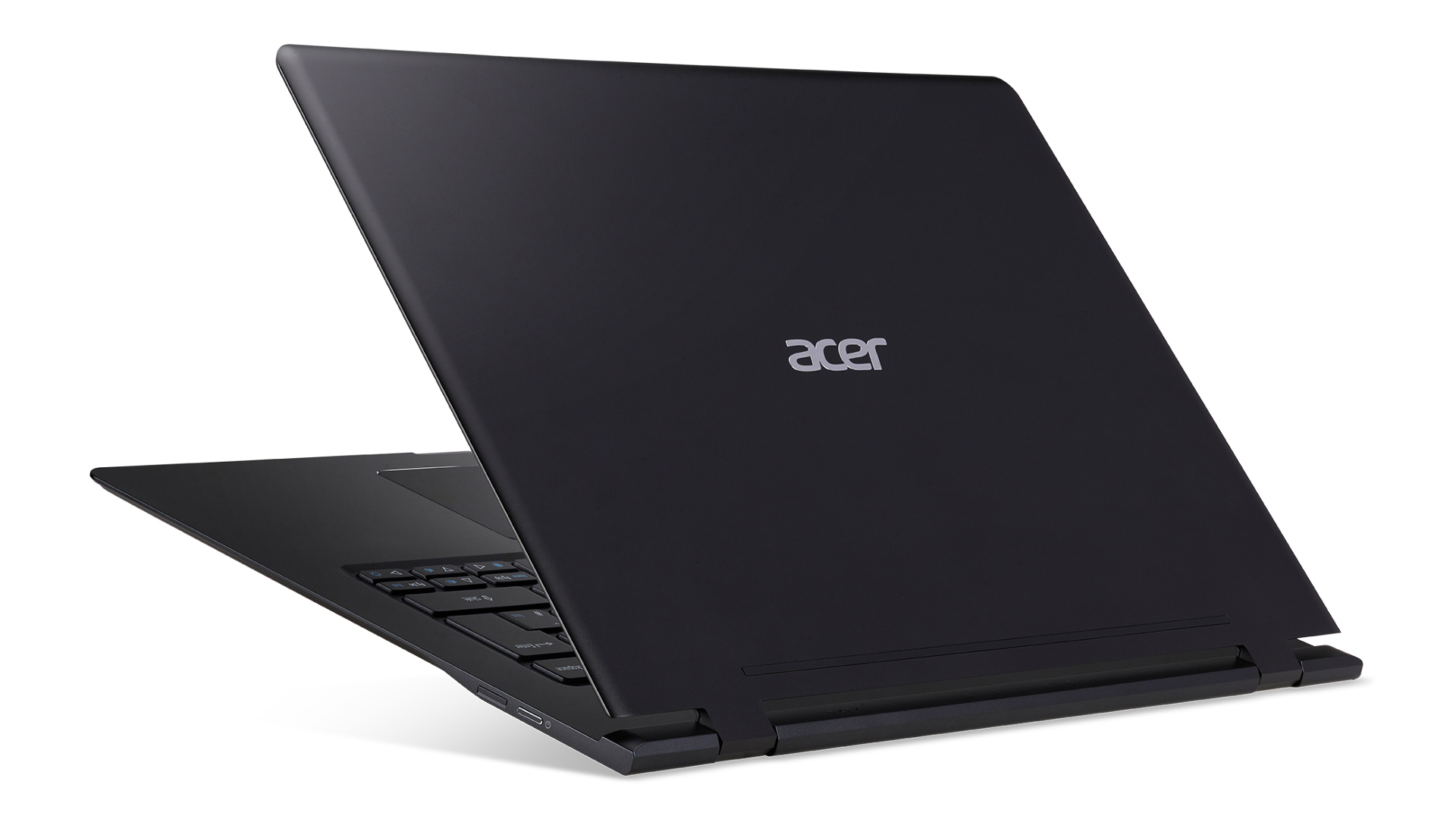 Refreshed Nitro 5
Acer has unleashed a refresh of its affordable gaming laptop by giving the machine one of AMD's new Ryzen mobile CPUs. In addition to upgrading to a Ryzen mobile processor, Acer has upgraded the GPU to a Radeon RX 560X (from an RX 550). This should all mean a significant performance boost, which you can enjoy when the machine comes to market in May. 
Predator Orion 9000 gets a release date
First announced last August, we now know the Predator Orion 9000 will go on sale in February. It comes with an 18-core Intel Core i9 Extreme Edition processor and can be equipped with a pair of Nvidia GeForce GTX 1080 Ti graphics cards in SLI configuration. It also has a rather neat all-in-one liquid cooling solution. You'll pay a substantial $1,999 (around £1,470, AU$2,550) starting price, though.
An even thinner Swift 7
Acer has revealed an even thinner Swift 7 Ultrabook, plus announced the availability of a new spin on the Switch 7. The Swift 7 is now an ultra-slim 8.98mm while also upping its screen size to 14 inches. There's also built-in 4G LTE connectivity to ensure an even better signal for your mobile broadband. It was also announced that the Swift 7 Black Edition is now on sale in the US, starting at $1,699 (around £1,250 / AU$2,160).
Amazon Alexa support is coming
Hear that? Acer has announced that Alexa support will be coming to a select number of its laptops. These are the Aspire 5, Aspire 7, Spin 3, Spin 5, Switch 7 Black Edition, Swift 3, Swift 5, Swift 7, Aspire Z24, Aspire U27 and Aspire S24. Some Acer Aspire all-in-one PCs will also get Alexa support.
Initially available in the US, Alexa support will be available in the first quarter of 2018 via an update through the Acer Care Center software, with other locations getting Alexa support mid-2018.
Intel at CES 2018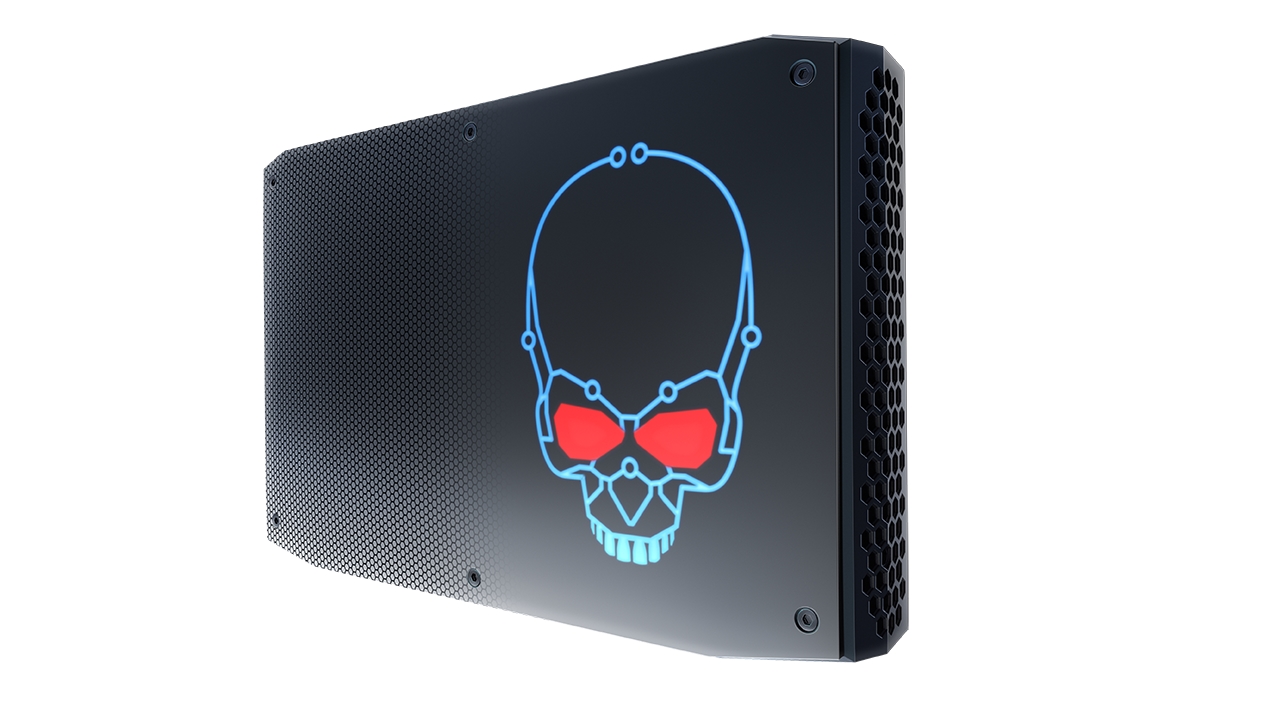 New Core processors with AMD graphics
The latest collection of 8th-generation Core processors has been revealed, and they feature discrete graphics from AMD. Yes, you read that right. 
The collaboration between the long-time rivals looks like it will bear tantalizing fruit as these are Intel's first CPU with discrete graphics included in a single package, allowing for incredibly thin and light laptops and PCs that are able to provide impressive gaming performance and 4K media streaming. We've got an in-depth rundown of the new chips, which you shouldn't miss. 
NUC 8 Enthusiast mini PC
To show off its new chips, Intel also announced the  Intel NUC 8 Enthusiast. The Next Unit of Computing runs on an Intel Core i7-8809G, which comes with an AMD Radeon RX Vega M graphics card. Because of this, it's able to handle most modern games, as well as support 4K resolutions. Look for two versions – the overclockable NUC8i7HVK and the slightly less and not overclockable NUC8i7HNK. 
Tackling Spectre and Meltdown
By now you've probably heard about Spectre and Meltdown, the CPU security flaws that potentially compromise all of its processors. Intel is taking action, vowing to patch 90% of affected processors made in the past five years by the end of this week. The following 10% will be patched by the end of the month, CEO Brian Krzanich said. 
Nvidia at CES 2018
Big Format Gaming Displays
Nvidia has launched a new initiative to build the best PC gaming screens. It's called Big Format Gaming Displays (or BFGD for short). In collaboration with Acer, Asus and HP, the GPU maker will produce 65-inch, 4K 120Hz HDR displays with integrated Nvidia G-Sync technology and Nvidia Shield functionality. This effectively would make BFGDs the one of the biggest displays you can hook your PC gaming rig to when these launch later this year. 
GeForce Now beta launches
Want to play demanding games on your underpowered laptop or desktop PC? Then you might be interested to learn that Nvidia's game streaming solution, GeForce Now, that allows you to do just this as a free beta. The service basically gives your less-than-speedy machine access to powerful GeForce GTX graphics cards via the cloud, allowing it to stream intensive games at 1080p resolution, achieving up to a highly fluid 120 fps (frames per second). And you can crank up the graphics detail settings to high, as well.
Uber self-driving team up
In a bit of non-product news, Nvidia announced it's been selected by Uber to drive the AI computing smarts of the ride-sharing company's self-driving cars and trucks. When we see these cars on the road is another thing, but Nvidia is clearly continuing its leadership in the self-driving car space. 
DRIVE Xavier SoC
Because more powerful is usually always better, Nvidia announced the DRIVE Xavier, an autonomous machine system-on-a-chip (SoC), is coming to customers this quarter. Xavier boasts more than 9 billion transistors and is the most complex SoC ever made, Nvidia claims. This could be the SoC that fuels our supercomputer future. 
AMD at CES 2018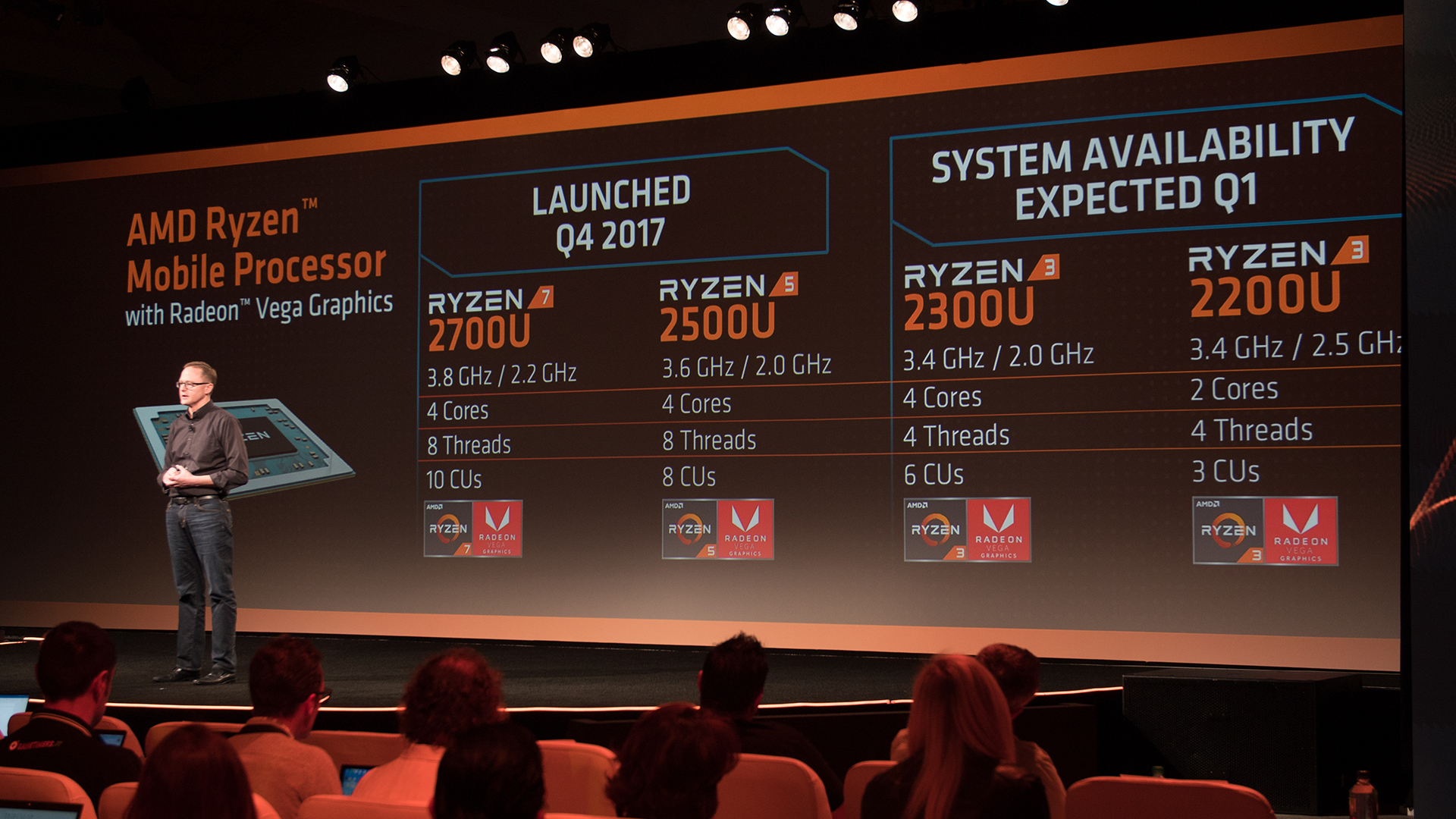 AMD has a few announcements for CES 2018, including new Ryzen chips designed for affordable laptops and Chromebooks. There are also new Ryzen chips for desktop, which will take the place of the Athlon line. 
Finally, AMD shed a few more details on the Ryzen 2 line. Releasing in April, Ryzen 2 processors are built upon a new 12nm Zen+ architecture – out-smalling the 14nm transistors of Intel Coffee Lake. AMD promises Ryzen 2 will bring higher clock speeds and Precision Boost 2 technology for greater performance and efficiency. What's more, AMD offered a glimpse at its CPU and GPU roadmap going into 2020. 
Razer at CES 2018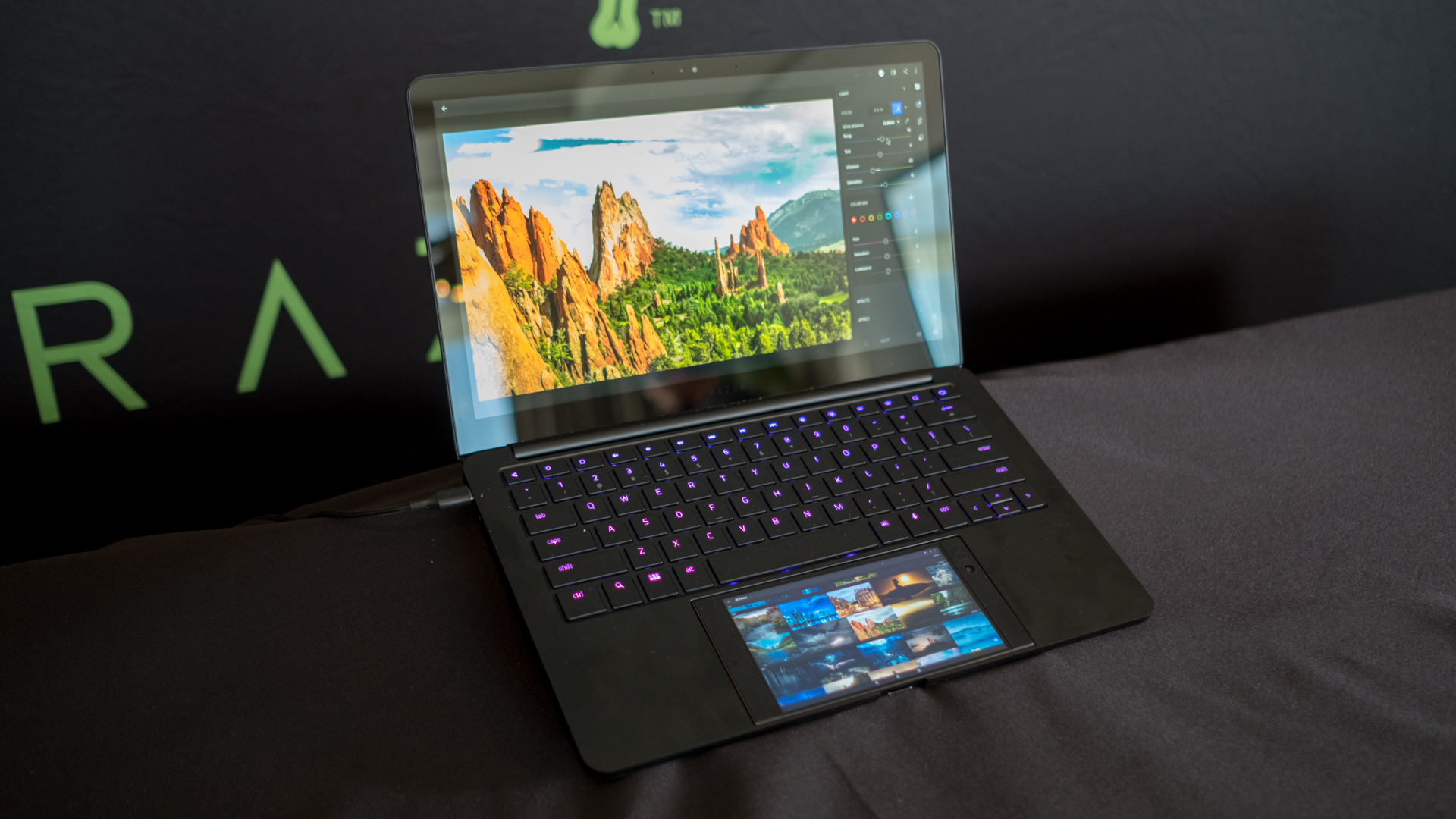 Project Linda
OK, we know the name of this is… well… odd, but bear with us. Project Linda allows you to use your Razer Phone as a full laptop. Not just mirroring what's on screen, but opening up a whole new world within it, and using the phone's display as a touchpad and the speakers to spew out sound from the laptop itself. It's still a tech demo, but it'll be interesting to see if this comes to the wider world.
Razer and Philips team up to light your life
If you like the colorful effects on offer with the Razer Chroma lighting system, this Razer / Philips Hue tie-in takes things to the next level, providing color that splashes across your room as your gaming goes on. Red walls when health is low, anyone? It'll even provide ambient lighting for when you're browsing the web… just what we all want
Headphones at CES 2018
Headphones are making their presence known at CES 2018, and there are a few common threads. First off, wireless is the way to go. Secondly, you better have a digital assistant – i.e. Google Assistant or Amazon Alexa – in your 'buds. 
Jabra has equipped its latest earbuds, the Jabra Elite 65t and Elite Active 65t, with Amazon Alexa. JBL, meanwhile, is bringing Google Assistant to its upcoming Everest 710GA and Everest 110GA headphones. JBL also brought along a few speakers to CES, and its sister brand AKG has its own pair of in-ear headphones as well. 
Libratone is next into the mix with some new Track+ wireless buds that offer four different levels of noise cancellation, allowing them to be used in more scenarios safely and effectivelty.
Finally, a company called Nuheara announced new earbuds – the IQBuds Boost and the LiveIQ – that can be tweaked for a more personalized experience, and can even help fix issues with hearing. The IQBuds Boost can boost the sounds users want to hear while cutting out the noises they don't. The buds can be calibrated using a proprietary technology called Ear ID, controlling the balance between the speech you hear and the background noise. The LiveIQ earbuds, meanwhile, put a focus on intelligent Active Noise Cancellation (ANC).
Car tech at CES 2018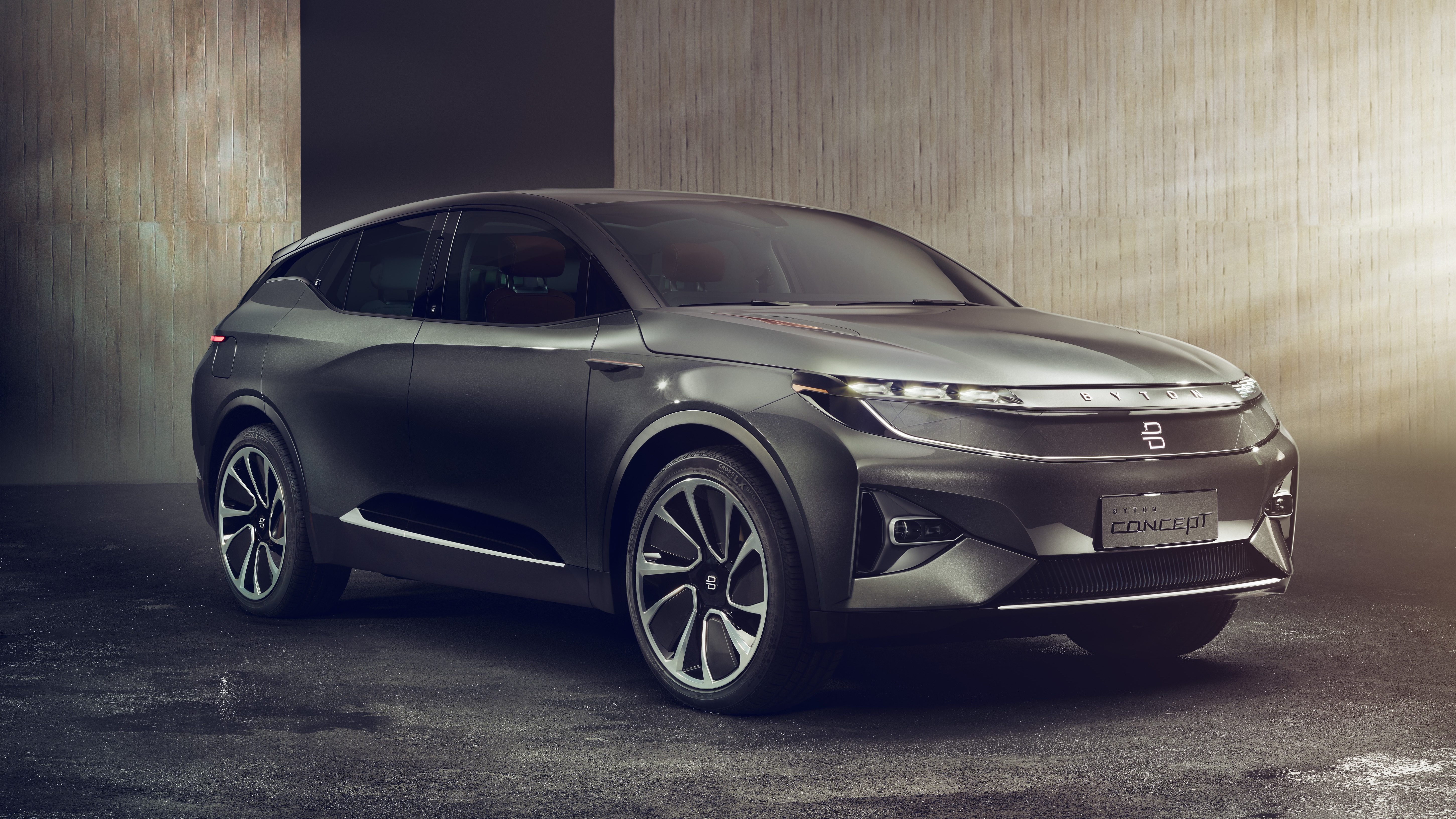 Byton's electric concept car
Byton started CES 2018 off with a bang by unveiling its concept car, an electric SUV. It's an ultra-intuitive connected machine, complete with Alexa support and a touchscreen in the steering well. It's also launching in late 2019 at a starting price of $45,000. Should Tesla be worried? 
Toyota's latest creation
In the future, you won't go to shops; instead, shops will come to you. That's much of the idea behind the new e-Palette "mobility ecosystem" Toyota president Akio Toyoda revealed at CES, and companies such as Amazon, Pizza Hut and Uber are already looking into ways to use it.
The core of the system is the new "e-Palette Concept Vehicle," which basically looks like a small bus. Businesses will be able to use these vehicles for everything from shuttle buses at hospitals to movable shoe shops that customers can call when they want to try on some new loafers.
Hyundai Nexo
Hyundai has announced it's teaming up with startup Aurora to put Level 4 self-driving cars on the market by 2021. Hyundai will show off more autonomous features its new fuel cell car, called Nexo, at CES.
Volkswagen also happens to be partnering with Aurora on self-driving cars with the aim of putting them on the road in 2021. If you're curious why Aurora is getting all the attention, it was founded by engineers that formerly worked at Google, Tesla and Uber. 
Kia Niro EV unveiled
Kia has rolled into CES 2018 to unveil a new all-electric concept car. Called the Kia Niro EV, this compact SUV is all about what Kia's future, and how it's getting there. With a range of 238 miles and the ability to alert pedestrians and cyclists when they cross in front of the vehicle, we may never see this car on the road, but it's souped up with some pretty neat tech. 
Kia also announced a number of critical pieces of its roadmap, including having its entire fleet completely connected by 2030. More immediately, Kia also revealed it's bringing Google Assistant smarts to select 2018 models.  
Nissan gets brainy
Nissan let its CES news out of the bag early by revealing its 'brain-to-vehicle' technology. The company hopes to help prevent auto accidents by reading drivers' brain waves to anticipate safety maneuvers. It's a fascinating idea, though one we may not see in commercial vehicles for quite some time. 
Wearables at CES 2018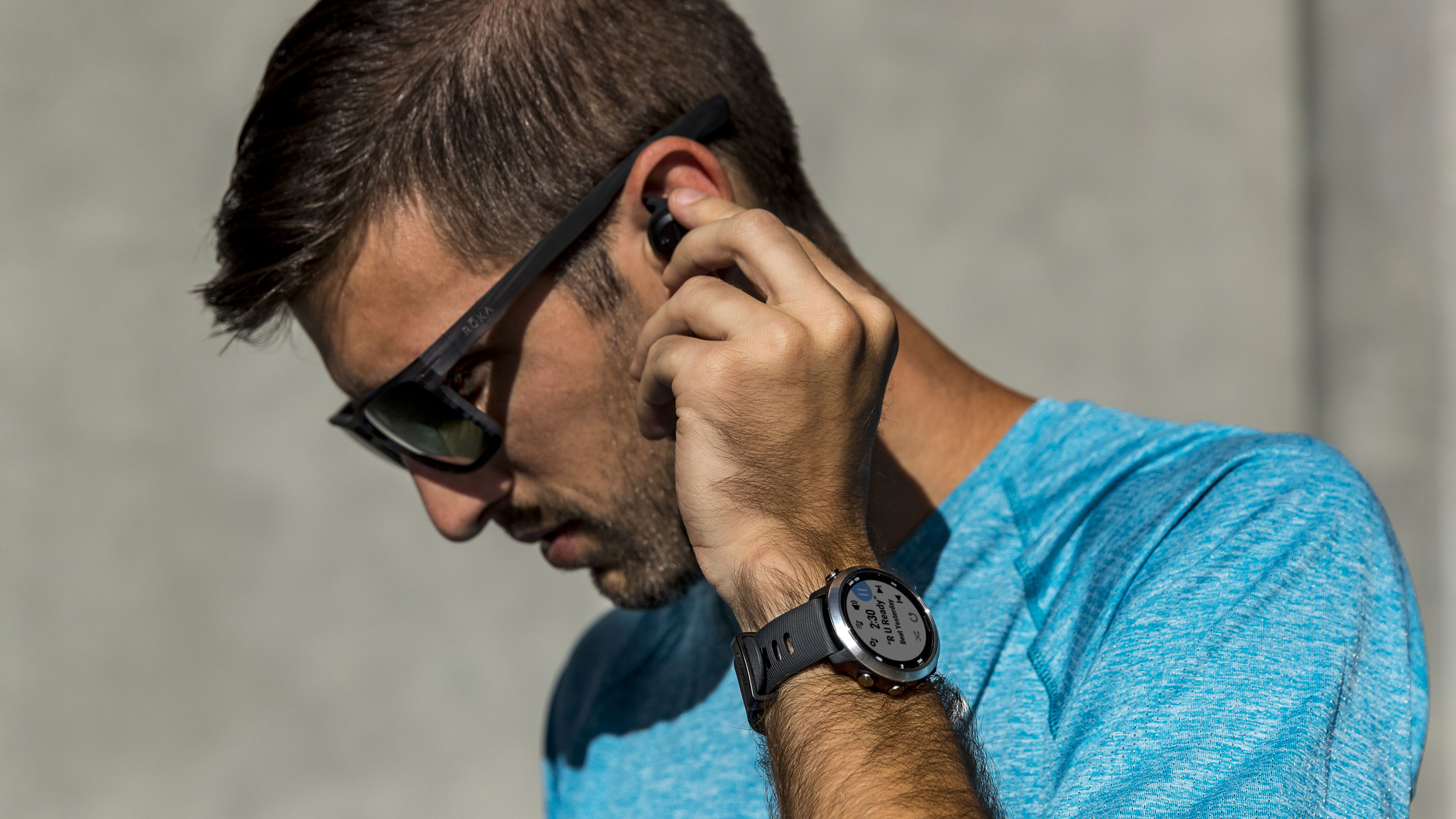 Suunto 3 Fitness watch automatically alters your plan when you miss a workout
Fitness specialist Suunto has been showing of its new Suunto 3 Fitness watch at this year's CES, and it comes with some cool adaptive training guidance to help create a fitness regime suited to your needs.
It will also detect if you missed a workout session, and will change your workout regime accordingly.
Messing with your sleep, for a good reason
Going beyond traditional sleep tracking (and good fashion sense), the Philips SmartSleep tracker aims to mess with your sleep in order to help you feel less tired. Philips says the headset will "intervene with clinically proven technology to boost slow wave sleep in real time". We're not exactly sure how it all works, including what intervening means, but Philips claims those who've used it experienced feeling less tired. 
Can your body heat power a smartwatch?
Are you hot enough to power a watch? That's the question Matrix wants answered with the new PowerWatch X. Although the operating system is something of a mystery, the watch will apparently be powered by the glow you emit every day – and even head into deep sleep mode for a month if you decide to take it off.
Fossil joins the smartwatch CES party
If you were hoping to get your fashion fix on with CES this year, then you're in luck: Fossil has launched two new Android Wear-powered smartwatches from its more trendy brands. (Pictured here: Skagen on the left, Kate Spade on the right)
The Skagen Falster comes in a relatively thin frame for a smartwatch, and while it loses the heart rate monitor of most Android Wear watches (and is a touch pricey) it does up the style, with a neat Milanese loop option.
The Kate Spade New York Scallop Touchscreen Smartwatch (or just Kate Spade Scallop) is another fashion-orientated device that lets you switch faces depending on the time of day or event you're attending, with wavy lines around the face to give it a fun sense of design – and it's not too pricey.
Fossil is also offering the Misfit Path, a sleek and smaller hybrid smartwatch that allows you to stay stylish while keeping an eye on your fitness.
Garmin Forerunner 645 Music 
The new Garmin Forerunner 645 Music has arrived as the first watch from the company to let you listen to music while running without having to take your phone with you. 
It comes with GPS, Garmin Pay and all of the other features you'd expect from a high-end Forerunner watch, plus space for up to 500 songs. And if you don't want the tunes, there's a non-Music variant of the watch available, too; the Garmin Forerunner 645. 
L'Oreal UV Sense
Worried about too much sun but have trouble keeping track of how much exposure you're getting? Try the L'Oreal UV Sense wearable on for size. It  wearable doesn't need a battery, instead relying on NFC to connect to your phone and give you further details about your UV exposure.
It's so small that it can be worn on a fingernail, but if you'd prefer you can attach it to your sunglasses or any other item you'll likely wear when you're in the sun. Some not so bright spots: it may not be out until 2019 and we don't know the price yet.
MyKronoz smartwatch
Keep an eye on MyKronoz. The company is unveiling a new pair of smartwatches at CES 2018 called the ZeTime and ZeTime Petite. What's unique about these timepieces if that they have a touchscreen and moving watch hands. We can't wait to see this for ourselves in person and let you know how well it works. 
Nokia Steel HR in rose gold
One of the best hybrid watches released last year came from Nokia with the Steel HR and now the firm is releasing a new color option: rose gold. This is in addition to the already available silver body. 
More can't-miss tech at CES 2018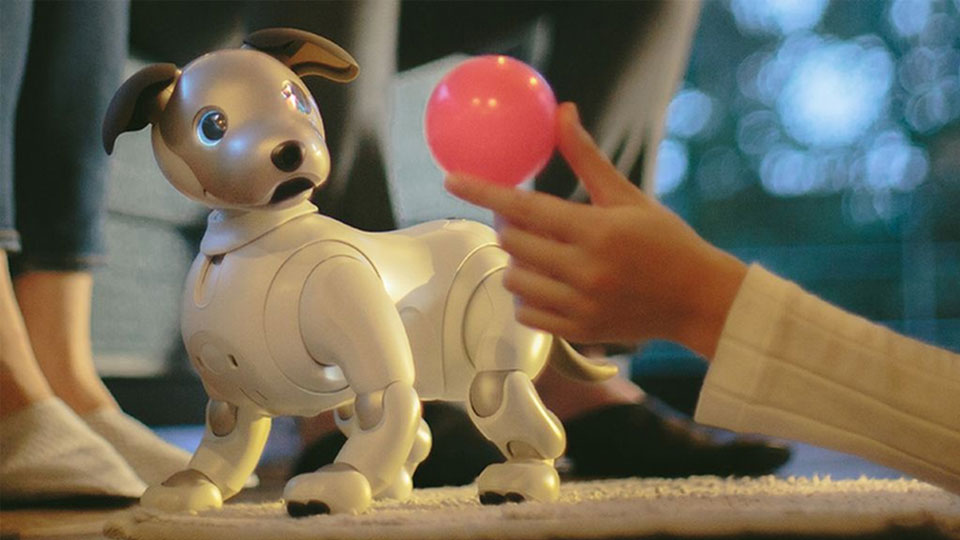 The drones of CES 2018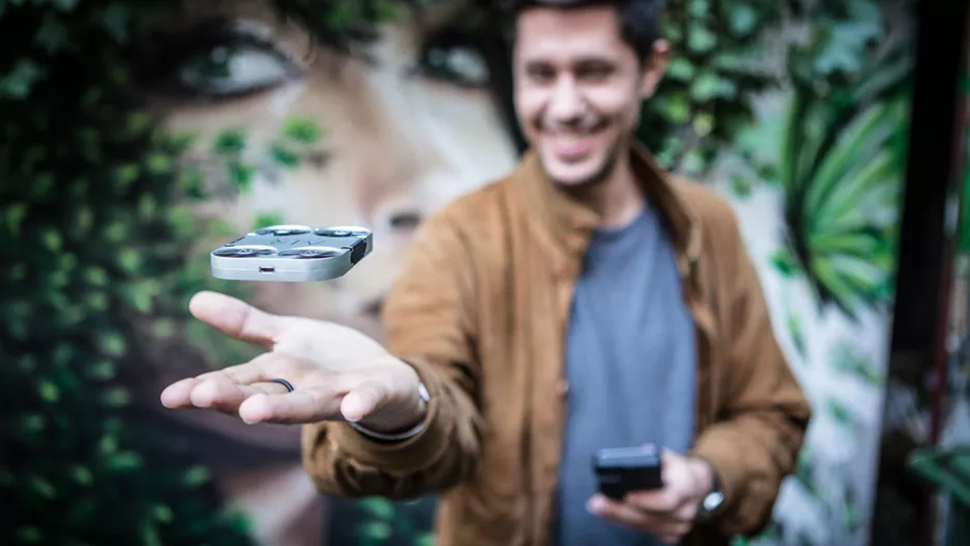 Drones are in full force at CES 2018, so we've put together this list collected the best ones we've seen so far.
Some of these are brand new, others upgraded versions of previous models, and a few are ones we've had a glimpse of before. If you're keen to see what's new in the drone world, then we'll show you all the most exciting drone news from CES 2018.
Robots, robots everywhere
Get ready for our robot overlords with a rundown of all the robots on hand at CES 2018. We're kidding … kind of. These bots are more of the helpful type, more likely to take out the trash than take you out. We've rundown the best robots at CES 2018 – take a look! Your droid demands it.
Flagship features at a lower price
The new Alcatel 5 series is set to include things like 18:9 screens and facial recognition, as well, apparently, as large batteries and "fantastic imaging." Yet all of that could come at a cost far lower than comparable flagships according to the company, though notably it hasn't given an exact price yet, or full specs lists for the phones. The company also unveiled the Alcatel 3 and Alcatel 1 series, which will be even cheaper but with their own set of respectable features. 
Mad Catz comeback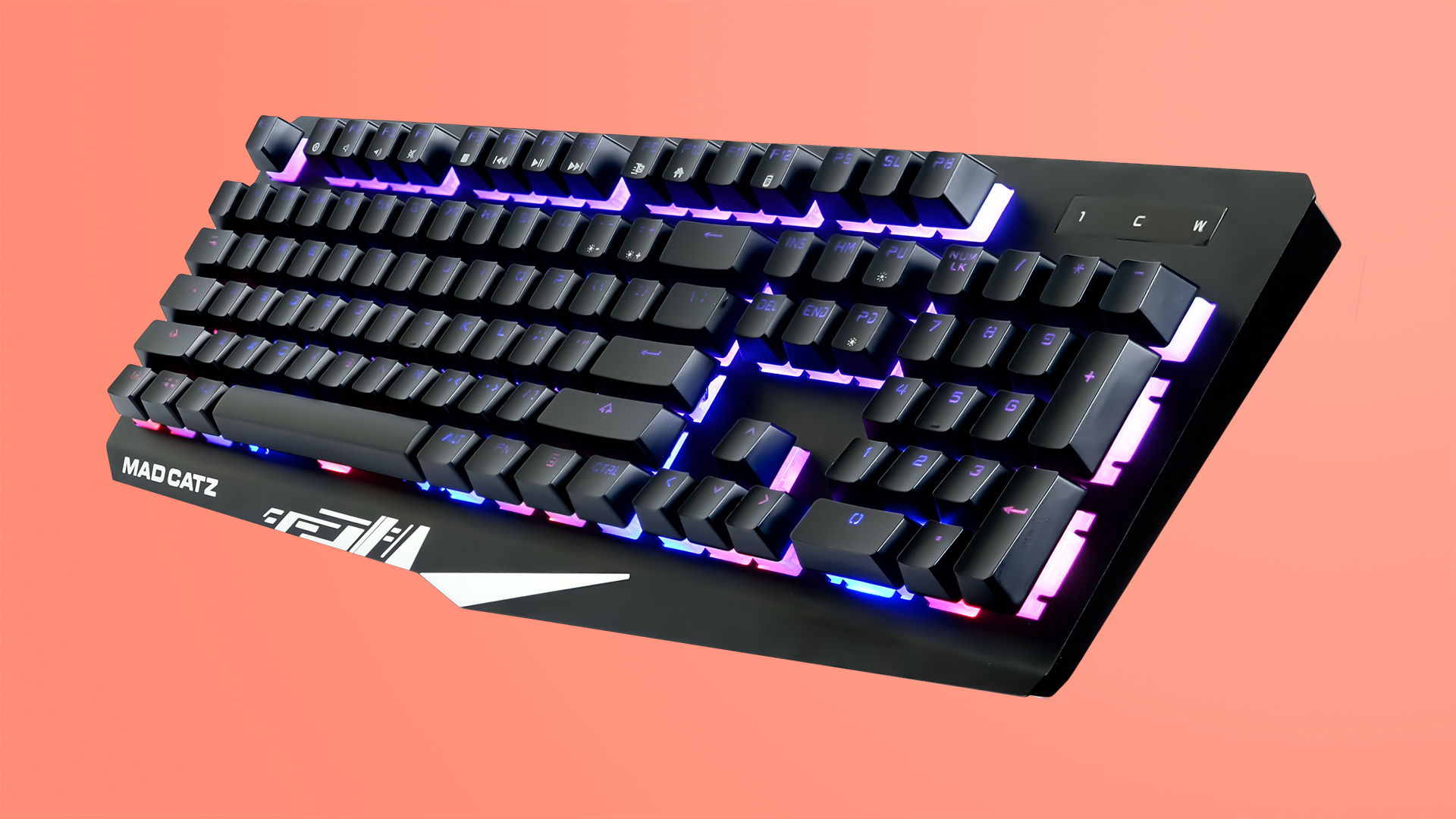 CES is never without a comeback story, and this year it appears Mad Catz is poised to carry that torch. 
The gaming peripheral company filed for bankruptcy in 2017, but is now ready to show off a wireless version of its iconic RAT Air mouse this week. We'll get a closer look at Mad Catz's offerings soon and find out of it's truly turned a page.
DJI makes your smartphone a better camera
The new DJI Osmo Mobile 2, announced at CES, is designed to turn any mobile phone into a smart steady cam. The three-axis gimbal helps cancel out any hand shake or wobble. 
At the same time DJI's built-in SmoothTrack technology detects and compensates for your intended camera movements so you get a cinematic shot every time. DJI also made a single-handed stabilizer designed for DSLRs and mirrorless camera systems called the Ronin-S.
The smart home ecosystem widens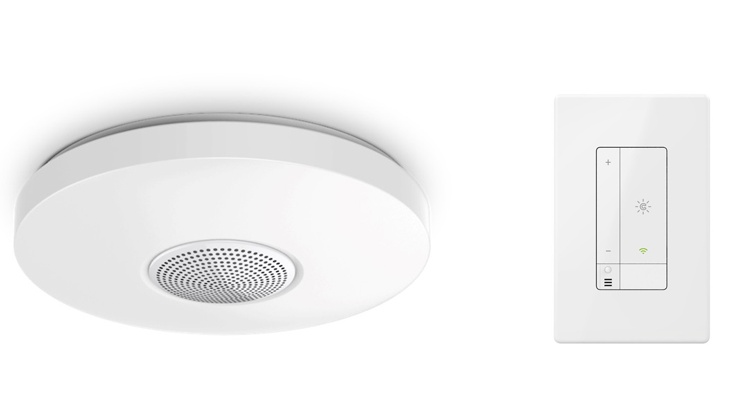 On the smart home front, it's not just smart speakers like the LG ThinQ making their presence known, but lights and wall switches, too. GE has already announced a new set of C by GE products that work with Amazon Alexa, Google Assistant and Apple's HomeKit (with Siri), meaning the products aren't tied to one ecosystem. 
Homey, Homey on the range
US consumers can look for a new face to make an introduction at CES. Homey, a smart home powerhouse in Europe, is planning a big reveal to make its presence known stateside. 
Homey's tech helps unify disparate smart home devices, which could prove quite useful for those who feel overwhelmed by all their smart home goods. 
Nokia upgrades another key piece of Withings tech
Nokia Sleep is a Wi-Fi enabled sleep sensor that slips under your sheets to monitor your night's sleep every time you crawl into bed without you having to wear annoying gadgets on your wrist – upgrading the previous Withings Sleep tech that launched previously, and has since been bought by Nokia.
All of the behavior details from your night's sleep will then appear within the Health Mate App and it'll give you further insights into how you can improve your sleep quality.
Powered-up Philips screens
Philips is focusing on bringing theater-quality specs to consumer-sized screens. For CES 2018, the company has unveiled its full 2018 lineup, scheduled for release this April, and you'll hardly recognize the screens compared to their 2017 predecessors. 
The lineup includes Dolby Vision HDR-equipped 4K TVs and a 27-inch screen for the kitchen. 
Still all about the iPhone X
Believe it or not, the iPhone X has a presence at CES … by way of an accessory maker. Belkin announced its latest line of wireless chargers, with ample emphasis on supporting the new iPhone in addition to flagship Android devices.
On the other side, and admittedly not explicitly to do with CES, Powermat has joined the Wireless Power Consortium (WPC), which governs the Qi standard used in the iPhone X. This is a big deal as Powermat was the product of the PMA, the rival to the WPC – but the decision by Apple means the war is effectively over.
All about Alexa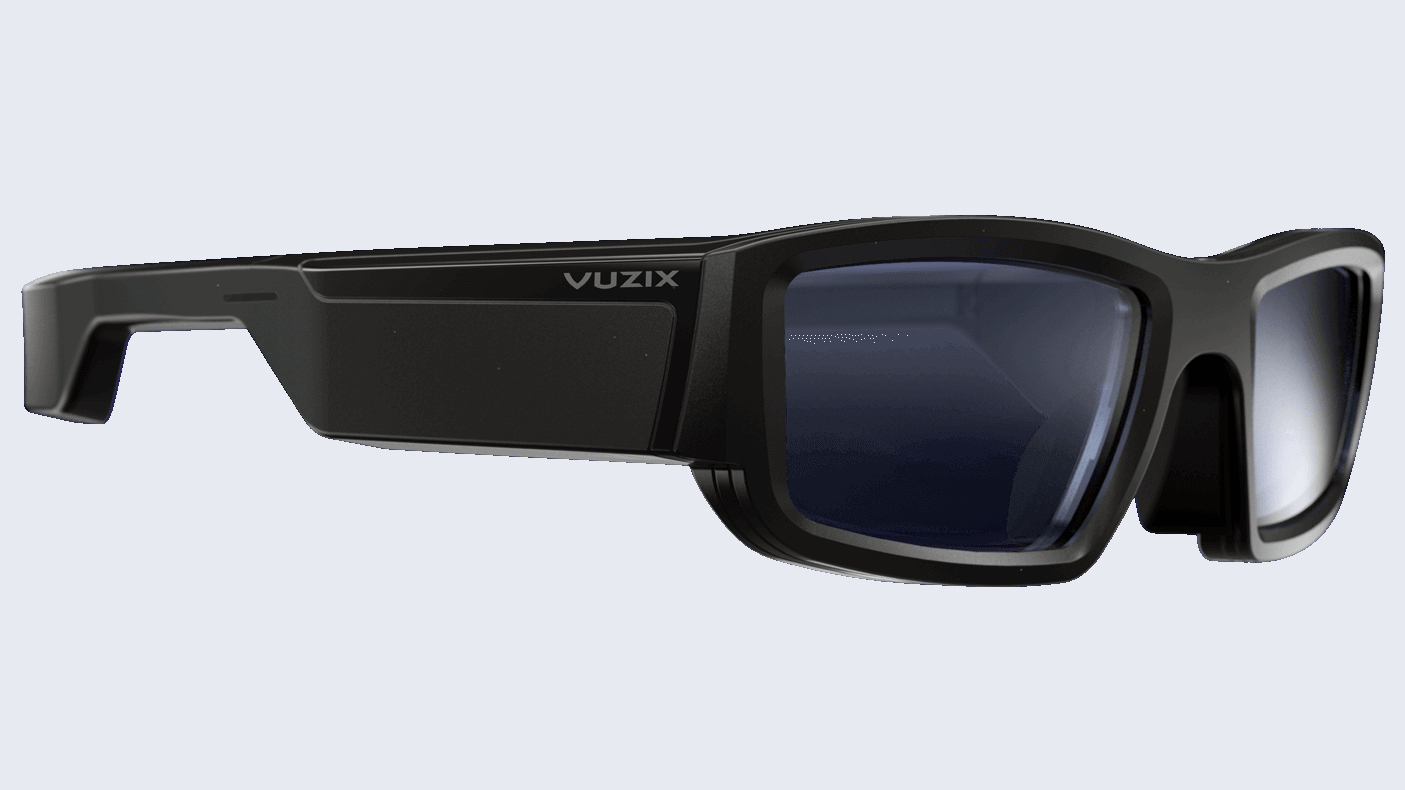 Alexa is continuing its spread by coming to Hisense TVs as well. The global TV maker announced that some of its new and existing screens will get support for Amazon's digital assistant. 
But it doesn't stop there for Alexa. Right before the show, Amazon announced a new developer kit that will make it easier to bring the digital assistant to mobile devices like wearables and headphones. 
Oh, and smart glasses. You see, the new Vuzix Blade headset is AR glasses that have Alexa onboard at the show. The specs will reportedly be out in the middle of 2018 at a cost of $1,000 (about £735), but the hardware preview on show is running at a cool $1,800.