Far Cry 5 hasn't been officially confirmed by Ubisoft, but we don't feel like it's much of a stretch to say that its release is an inevitability. 
When will it be revealed, though? Well, E3 2017 is rapidly approaching and many people think that the game will appear in some form or another during Ubisoft's press conference alongside the next Assassin's Creed game. Ubisoft naturally hasn't commented on this but rumors are swirling.
We've gathered together everything we know so far about Far Cry 5 right here and we've even added a couple of things we'd like to see for good measure.
Cut to the chase
What is it? The next installment in the open world first-person shooter franchise
What can I play it on? The most likely platforms are PS4, Xbox One and PC
When can I play it? It's unlikely we'll see the next Far Cry game before 2018
Far Cry 5 release date
This is a hard one to predict. Far Cry 3 was released in November 2012, followed by Far Cry 4 in November 2014. Just when we thought we understood the pattern and could expect Far Cry 5 in November 2016, though, Ubisoft threw a curveball and released the prehistoric Far Cry Primal in February 2016. 
This pretty much scuppered any chances of seeing Far Cry 5 later this year. If Ubisoft does announce the game at this year's E3, however, we think it's reasonable to expect that it would be released in 2018.
News and rumors
Where will it be set?
The Far Cry series has taken us to a wide range of places including lush tropical islands, cold mountain ranges, and dry savannas. Until Far Cry Primal took us back to the Stone Age, the action always took place in roughly the present day. Now that we've been across the world and traveled through time, it's actually fairly hard to predict where and when Far Cry may decide to take us next. 
The latest rumors are suggesting that we could be heading to 19th century America for a Spaghetti Western. 
Yes, really. 
In early May The Great Falls Tribune reported that a church in Montana was going to feature in an upcoming video game with shoot producer Jeff Guillot revealing that the game would be "a sequel to an existing global franchise" and was due to be released in September.
There's absolutely no guarantee that this meant the game was Far Cry 5, but naturally the rumor mill started turning very quickly. Fans online were quick to point out that Jeff Guillot had previously worked on several Ubisoft promotional campaigns and that Far Cry was the most likely Ubisoft franchise to be set in this location considering the next Assassin's Creed title is rumored to be set in Egypt.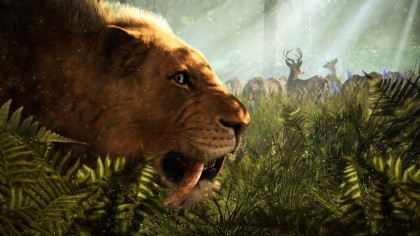 Fans were also quick to point out that a survey previously sent out by Ubisoft following the release of Far Cry 4 included Spaghetti Western in 19th century America as an option for future settings. 
There's also the possibility that Ubisoft could use the mid-west as a setting without jumping back in time. Such a setting could be a bit of a risk with Red Dead Redemption 2 approaching. Either it will be taken as a tongue-in-cheek return to form for the series or an attempt to cash in on a setting made popular by another franchise. 
However, recently Ubisoft France posted an image on Facebook of what looks like Rook Island from Far Cry 3 with the caption "an island that we never really left." Talk about throwing a spanner in the works. Naturally, it was widely assumed this was a tease for a return to this location either in a remaster or Far Cry 5.
Ubisoft later told Game Informer that this was simply a throwback rather than any kind of teaser for future plans which makes it unlikely we'll return to the tropical setting in Far Cry 5. We do wonder if there's a remastered collection on the horizon, though. 
Things we'd like to see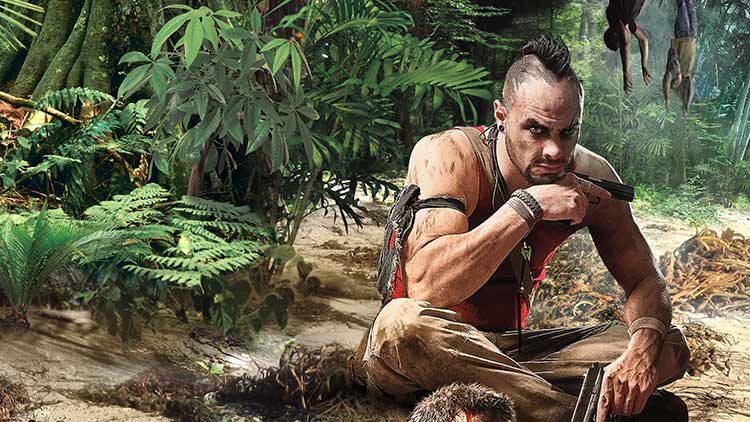 A great villain
Some of our favorite villains in gaming have come from the Far Cry franchise and we'd love to see that continue. In a first person shooter where your hero can't have a great deal of presence, it's utterly essential to have a good antagonist that players can engage with. 
We think the rumored Spaghetti Western setting creates a great opportunity for a truly deliciously villainous villain but we know there are plenty other interesting ways to go.
A refreshed formula
Ubisoft games have become somewhat notorious for filling large game maps with icons for repetitive quests leading to games that can feel like a laborious exercise in map clearing. Far Cry: Primal mixed things up slightly by making it possible to engage more with the game world but we'd like to see Far Cry 5 go even further and make what will undoubtedly be a large game map feel worth its scale.