If you're a mobile gamer, 2017/18 undoubtedly marked something of a turning point for you, with the smartphone market really starting to provide the goods. 
There are a number of different options available for you, but here we're going to give you five good reasons why the (surprisingly affordable) Honor View10 should be your next phone.
The AI-powered Honor View10 bears the badge of TechRadar Recommended, and with good reason; it's a fantastic phone, giving you top-end hardware for a reasonable price. Its slick aluminium design is sure to turn heads and its 20MP/16MP dual-camera array on the back will deliver you high quality photographs. 
But you're here for its gaming capabilities, and so without any further ado, here are our five reasons why the Honor View10 is one of the best phones for gamers.
1. Advanced Kirin 970 chipset 
Sitting inside the Honor View10 is the AI-powered Kirin 970 chipset, featuring an octa-core CPU and a 12-core GPU. With its built-in neural processing unit (NPU), the Kirin 970 enables offline deep learning of your behaviour. 
What this means is that the Honor View10 is able to adapt to the demands placed on it, only supplying energy to the most vital processes, streamlining the phone's power usage to compliment your gaming requirements.
With 5.5 billion transistors (2.5 billion more than the Snapdragon 835) and advanced wireless capabilities, you can rest assured that your LTE signal will be strong and your image smooth.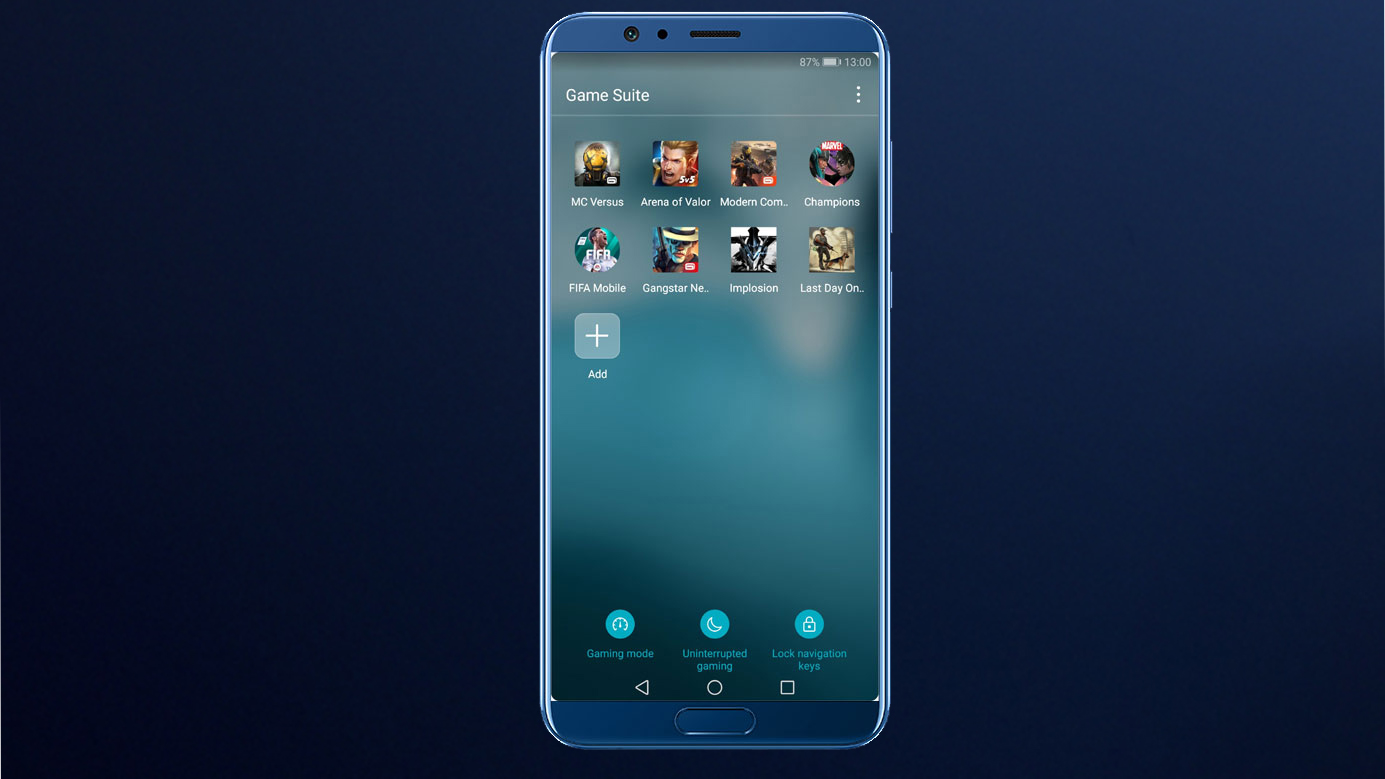 2. Game Suite
Another benefit of the View10 is the specialised Honor 'Gaming Suite'. At its most basic level, the Gaming Suite blocks all other distractions by muting notifications and locking the phone's navigation keys to keep you focused on the game.
Once you dig beneath the surface, the Gaming Suite is also using machine learning to streamline the functions of the phone, facilitating a seamless gaming experience.
Honor has really put its money where its mouth is with its dedication to gaming on the View10, by partnering up with Gameloft to create the Modern Combat Versus Honor International Series, an e-sports championship using the mobile game Modern Combat Versus, played exclusively on the Honor View10.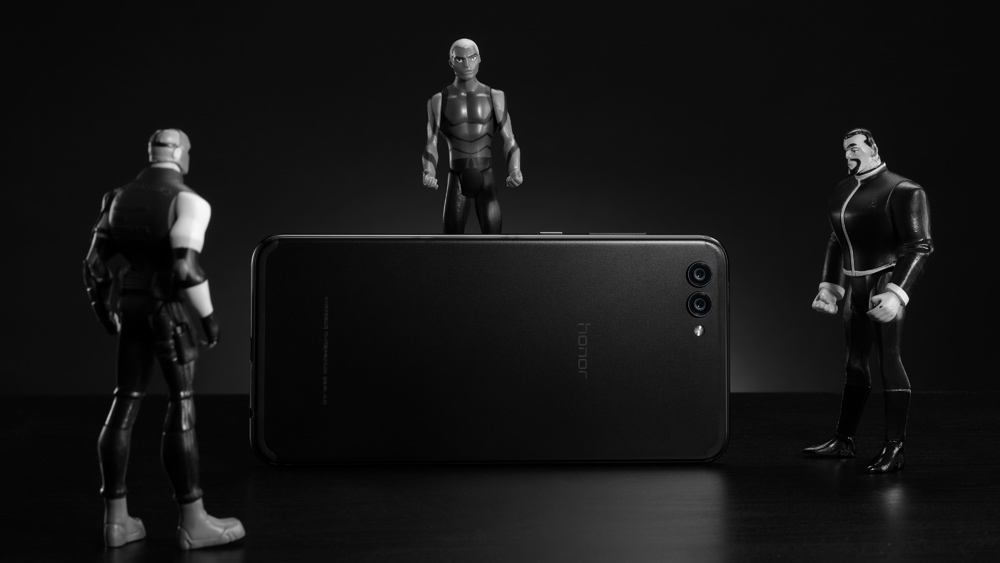 3. Massive memory
If you're a true gamer, you're going to need plenty of storage on your phone, and in this department the Honor View10 is certainly no slouch either. 
It comes with a staggering 128GB of storage as standard, more than enough for even the most enthusiastic mobile gamer. Plus, there's a microSD card slot, so should you manage to max out the native storage, you've got a potentially unlimited backup. 
And we know what you're thinking, ROM is nothing without enough RAM, but the Honor View10 has that department covered too, with a solid 6GB of RAM, meaning it's more than capable of handling even the most demanding mobile games.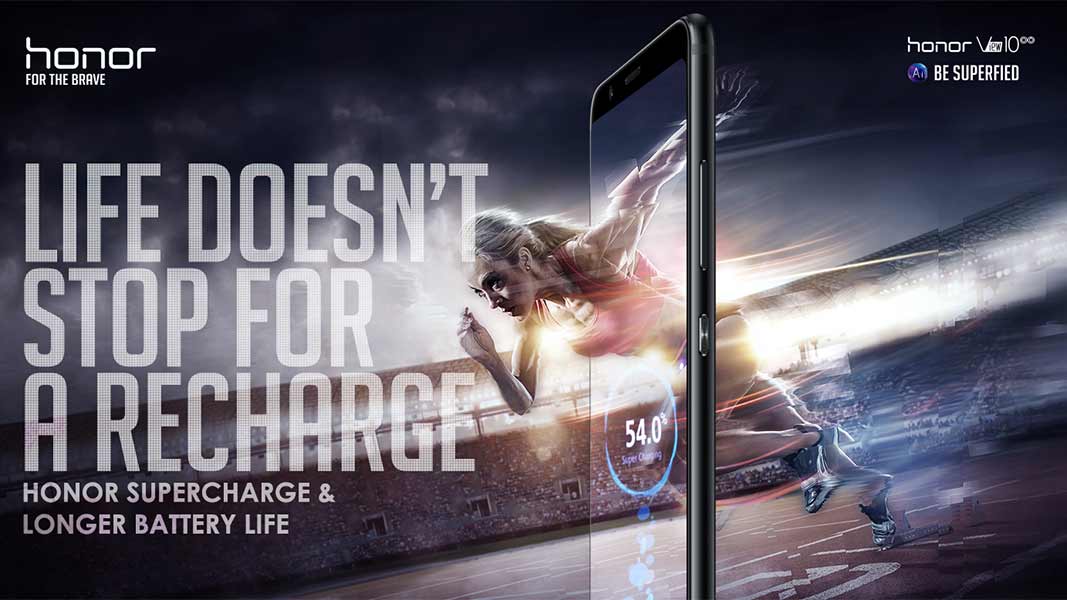 4. Long battery life
There's nothing worse than being half way through a level and your phone dying on you. Well, this experience will be a thing of the past if you invest in the Honor View10, as it has a beefy 3750mAh battery in its slim frame, meaning you'll get hours and hours of play without having to worry about losing that race or battle because your battery is running low. 
The Smart Power Management feature adapts to your behaviour to maximise your battery life, but you can also manually choose from a number of different power options, including a dedicated gaming mode, and a power saving mode for if you've over-done it on the gaming and still need it to last the day as a phone. 
Depending on your usage, it's even possible to get two full days worth of use out of the View10 on a single charge. But if you do find yourself needing to recharge, don't worry, the View10 has Honor Supercharge, so the battery will recharge in minutes, not hours.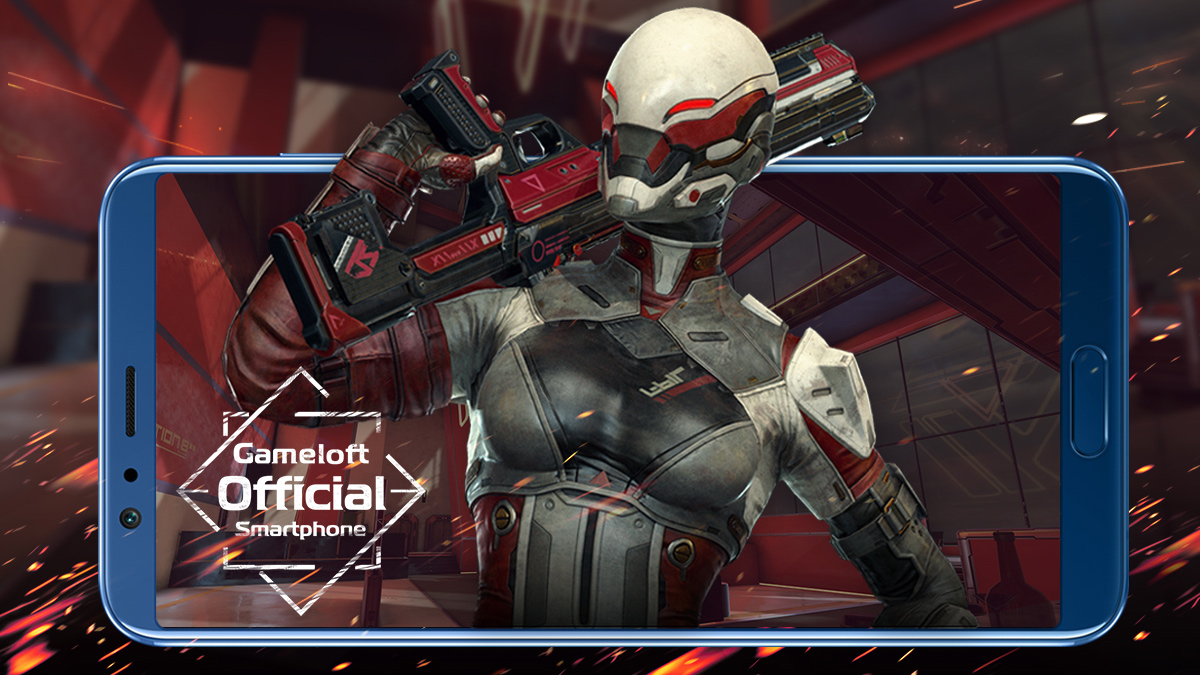 5. Ultra-wide Full HD screen
Processing is all well and good, but it doesn't make a bit of difference if the screen isn't up to scratch. Well, rest assured the Honor View10 has a screen that will more than meet your needs. Not only is it a beautifully crisp Full HD LED screen, with a resolution of 1080 x 2160, it also has an ultra-wide 18:9 aspect ratio.
The  Honor View10 has a colour temperature wheel that lets you give the screen a warmer or cooler feel, and even allows you to skew the colours towards a custom tone, so if you find your eyes get tired with a lot of blue light while playing for extended periods, you can reduce blue tones.
The screen takes up a satisfying amount of the phone's real-estate too, with only thin bezels, so you get an uninterrupted visual of the game, and – as we all know – in gaming, every little advantage makes a difference.