The iPhone 8 is releasing today around the world, and it'll be Apple's newest smartphone, at least for a few more weeks. It's not the high-end special edition handset that was rumored months ago, which ended up being called iPhone X. There's also a larger iPhone 8 Plus, along with the new Apple Watch 3.
The iPhone 8 is essentially the iPhone 7S, as it's more of an incremental upgrade from 2016's iPhone 7 – although there is a new glass design, improved display, updated camera and more power under the hood.
Below you'll find everything you need to know about the iPhone 8, including the latest details on its design, spec, features, price and release date.
iPhone 8 preorders are now live! below is a selection of the best deals we've found so far, you can also check out our iPhone 8 deals hub page here for constant updates.
iPhone 8 release date
iPhone 8 pre-orders opened last Friday
iPhone 8 release date is today: September 22
The iPhone 8 release date is today, September 22 after pre-orders the iPhone 8 became available a week prior in several countries including the UK, US and Australia.
Meanwhile in the UAE, Saudi Arabia, Bahrain, Kuwait and Qatar pre-orders are also open, but the iPhone 8 release date is set for September 23 in the UAE and September 29 for the rest.
iPhone 8 price
iPhone 8 64GB price: $699, £699, AU$1,079
iPhone 8 256GB price: $849, £849, AU$1,329
The iPhone 8 price starts at $699, £699, AU$1,079 for the 64GB variant, while the larger, 256GB version is $849, £849, $1,329.
In the Middle East you're looking at AED/SAR 2849 for the 64GB iPhone 8 and AED/SAR 3479 for the 256GB model.
iPhone 8 design
Glass rear, aluminum frame, water and dust resistant
Similar look to the iPhone 7, with bezels and home button
Apple says the iPhone 8 has an 'all-new' design, with a full glass rear, and it comes in three colors: silver, space grey and a new gold finish.
There's also an aerospace-grade aluminum frame, while Apple claims the iPhone 8 boasts the most durable glass ever on an iPhone – and it's also water and dust resistant.
Stereo speakers provide an improved sound experience over the iPhone 7, as they're 25% louder and capable of deeper bass. As expected after it was ditched for the iPhone 7, there's no headphone jack.
Unlike the new iPhone X with its all-screen, no home button design, the iPhone 8 comes with plenty of bezel, and retains the Touch ID fingerprint scanner.
In terms of size you're looking at 138.4 x 67.3 x 7.3mm, making it ever so slightly taller, wider and thicker than its predecessor. While we're talking fractions of a millimeter each way, that may be enough for your iPhone 7 case not to fit. 
It's also heavier at 148g (vs 138g for the iPhone 7), but it's not really enough to make much of a difference.
iPhone 8 display
4.7-inch Retina HD display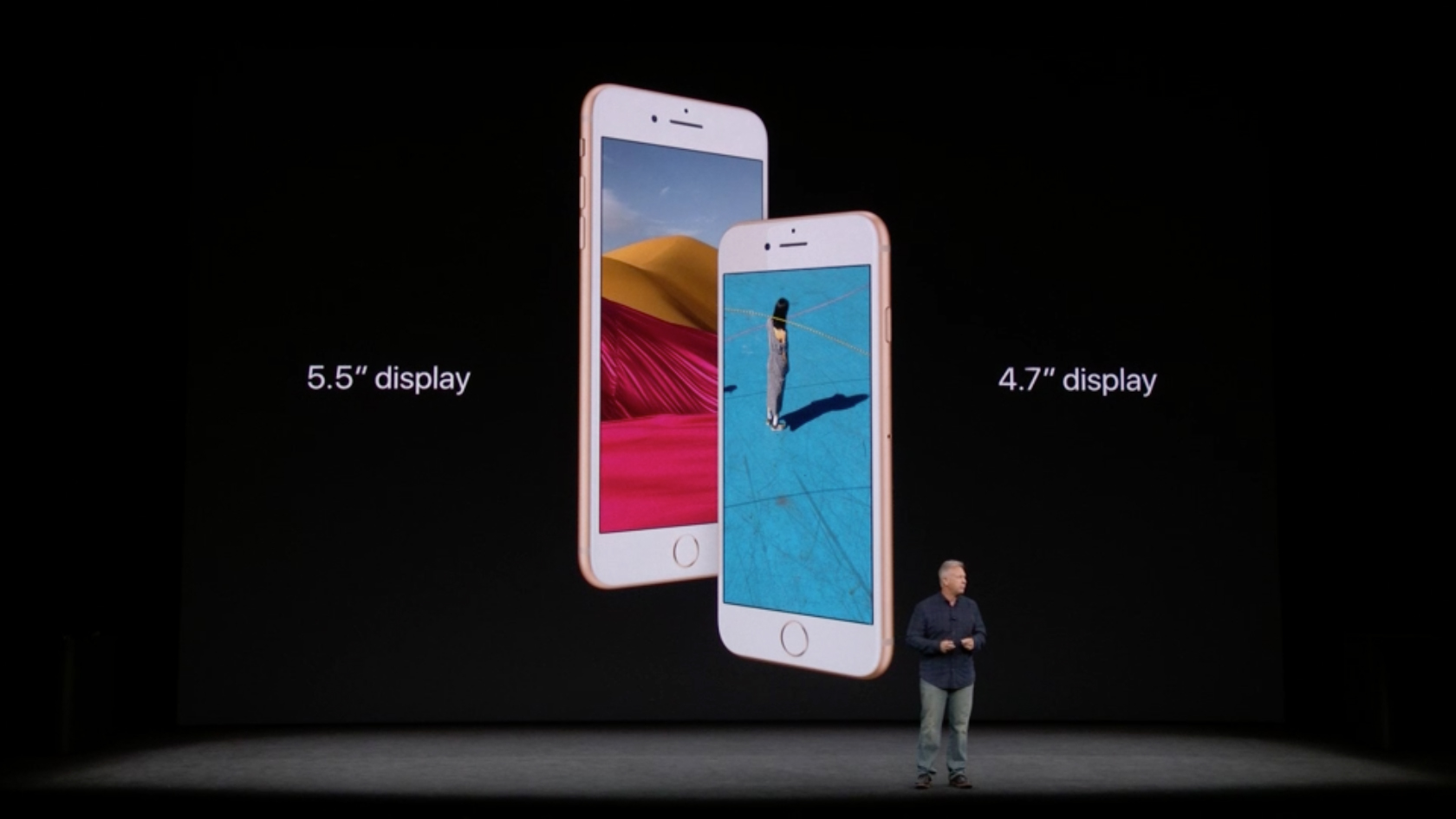 Like the iPhone 7, the iPhone 8 also has a 4.7-inch display, which should keep the handset at a manageable size for one-handed use.
It's not the same display however, with Apple upgrading the Retina HD display, which comes with improved color accuracy and a cinema wide color gamut.
3D Touch is also here, enabling you to perform different actions by applying different levels of pressure to the screen, and for the first time the screen on the iPhone 8 comes with Apple's True Tone technology.
That means it will automatically adapt the color palette of the display to the lighting conditions around you for an improved viewing experience.
You still get the same 1334 x 750 resolution though, so there's still no full HD action on Apple's 4.7-inch handset, which gives you a 326ppi pixel density.
Learn more with the latest analysis and opinion from the TechRadar team
iPhone 8 power
Brand new A11 Bionic chipset
GPU provides 70% faster graphics over iPhone 7
Under the hood the iPhone 8 packs in a new A11 Bionic processor, with a 64-bit architecture and increased performance over the A10 chip found in the iPhone 7.
In fact, depending on the cores it's using, it's between 20% and 70% faster than its predecessor, while the all-new GPU is also 70% faster than the iPhone 7's.
That means faster load times, improved gaming experience and hopefully better battery life too.
Apple doesn't reveal the amount of RAM it puts in its iPhones, so you'll have to wait a week or two for this particular stat to be outed.
iPhone 8 camera
12MP rear-facing camera
4K video at 60fps, 1080p slo-mo video at 240fps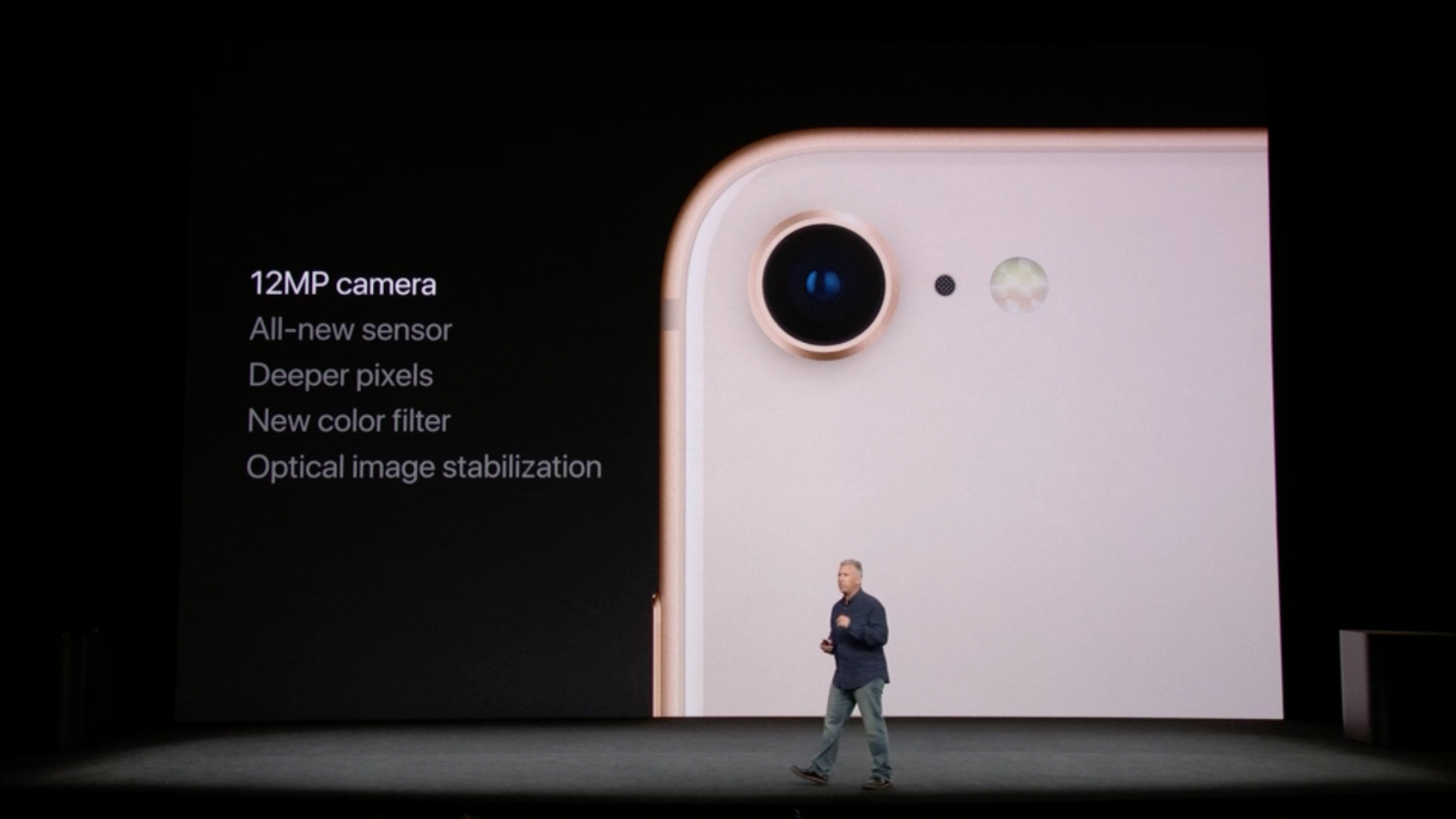 The iPhone 8 has a 12MP rear camera, with a larger sensor that sucks in 83% more light versus the snapper found on the iPhone 7, and a faster response time.
It also boasts a wider dynamic range and better noise reduction, which means you should get clearer, brighter and more colorful shots and videos.
Apple has also upgraded the video recording capabilities on the iPhone 8, which is able to capture 4K footage at 60fps (frames per second) and slow-motion footage at 240fps – that's double the frame rate on the iPhone 7.
The 7MP front-facing camera is the same offering you'll find on the iPhone 7, which is good enough for selfies and FaceTime.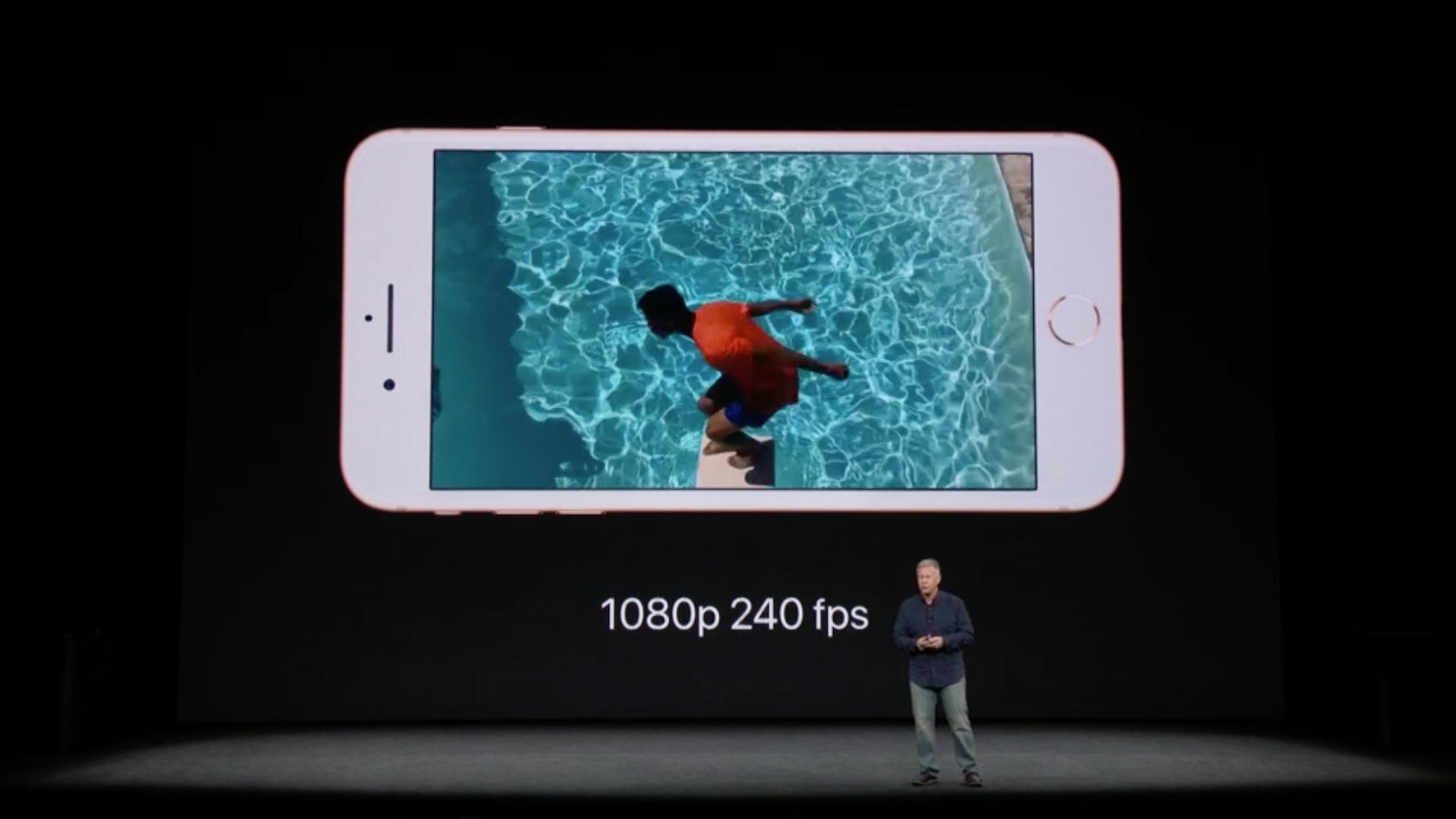 iPhone 8 battery
Wireless charging support
You'll have to buy charging pad separately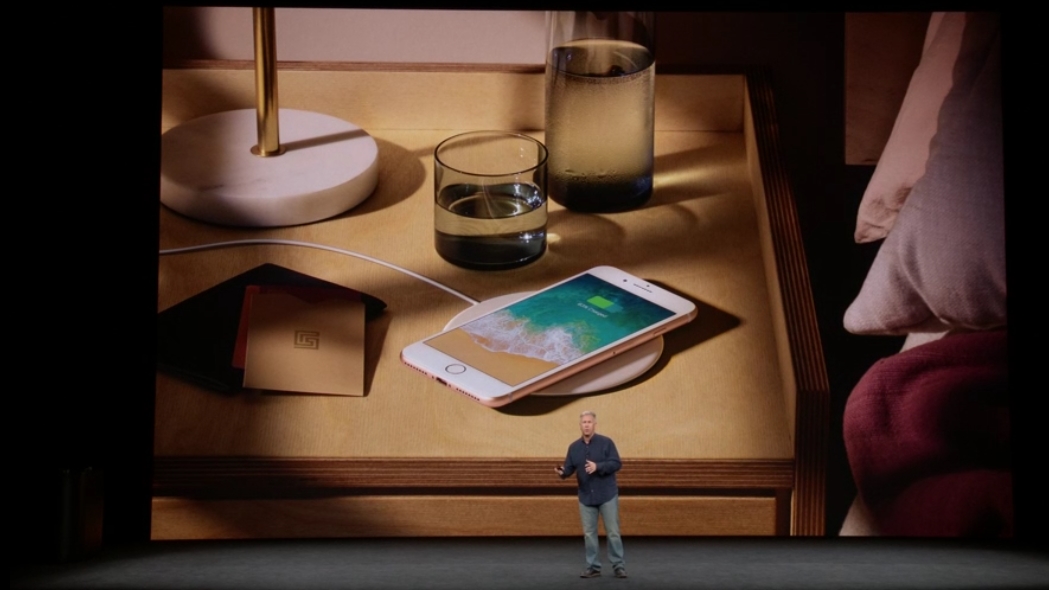 Apple says the iPhone 8 battery will last a similar amount of time to the one in the iPhone 7, so expect a day of usage and a nightly recharge.
The iPhone 8 does come with fast-charging capabilities, giving you 50% of charge for just 30 minutes of plugged-in time – but you'll need to purchase a separate USB-C cable to achieve this.
Thanks to its glass back the iPhone 8 also offers wireless charging – or as Apple's calling it, AirPower – enabling you to top up your phone without having to fumble around for a cable.
Apple has adopted the Qi wireless charging standard, which is already supported by a number of cars, stores, restaurants and work places.
It looks like you'll have to pay for a wireless charging pad separately though, with just a standard cable in the box.