Update: Apple's annual developer conference, WWDC 2018, takes place today and there's a chance the iPhone SE 2 will be launched here. It's a slim chance, but we'll take what we can get at this point.
Apple may soon launch the fabled iPhone SE 2, the overdue sequel to its wallet- and one-hand-friendly smartphone.
That's great news for anyone looking to upgrade their iPhone without spending a fortune on something like the iPhone X. The iPhone SE 2 could be half the price.
The latest iPhone SE 2 leaks hint that it could come in multiple storage sizes and in various colors. This could be Apple's 'fun' phone with bold iPod touch-like stylings, though there's a chance it could come with a notch, just like Apple's flagship.
Most of all, it could provide a smaller-screen experience, easy to hold in one hand, yet fully capable of running iOS 11 and providing a specs upgrade over the original iPhone SE.
Here's everything we know about Apple's rumored iPhone SE 2.
Cut to the chase
What is it? Apple's new, improved take on the compact smartphone
When is it out? Maybe WWDC 2018 or maybe not until September or later
How much will it cost? Possibly around $450 (roughly £340/AU$590)
iPhone SE 2 release date
Hottest leaks:
iPhone SE 2 release date: could be June, but some rumors point to a later launch
The elusive iPhone SE 2 release date could finally happen at Apple's WWDC 2018, with the big keynote (and possibly an announcement) happening today (June 4).  
Why then? It's Apple's next big launch event (namely iOS 12) and eleven variants of an Apple device recently did cross the Eurasian Economic Commission database.
Apple's Eurasian filings have outed important products before, including the AirPods, and it usually foreshadows new gadgets one to two months ahead of time.
This backs up two separate rumors pointing to an announcement sometime in 2018, with one adding that the iPhone SE 2 is likely to enter mass production in the first quarter of 2018.
Analyst Karl Ackerman has also claimed that the iPhone SE 2 could arrive in May/June, which chimes with other rumors suggesting a middle of the year launch, although no guarantee was made.
"We think that [Apple] has planned a second gen[eration] of the [iPhone] SE model …  at this point there hasn't been a firm commitment to launch the device" Ackerman  said.
That said, a recent report from a 'Chinese accessory maker' states that the iPhone SE 2 won't be unveiled until September, and that as of mid-May the company hasn't even finalized the design, with both a 4.0-inch and a 6.0-inch model apparently under consideration.
Not only that, but prominent industry analyst Ming-Chi Kuo doesn't believe Apple has the capacity to make an iPhone SE 2 this year.
He said, "with three new models in the pipeline for the second half of 2018, we believe Apple may have used up its development resources."
With there being so little news of the iPhone SE 2 we're not convinced it will launch at WWDC, but we wouldn't totally rule out a launch sometime in 2018.
iPhone SE price
Hottest leaks:
iPhone SE 2 price: rumored to be $450 (around £340, AU$590)
A price hike over predecessor is likely
In terms of pricing, the iPhone SE 2 will likely remain Apple's most affordable iPhone – if it ever shows up. The only pricing rumor so far points to a roughly $450 (around £340, AU$590) price, which seems believable.
The original iPhone SE started at $399 (£379, AU$679) for the 16GB variant, but now it starts at $349 (£349, AU$549) for 32GB of storage, as the 16GB model has been discontinued and the price dropped due to its aging innards.
We'd expect the iPhone SE 2 to cost at least as much, and a price rise is likely, but it should still be cheap relative to the rest of Apple's range.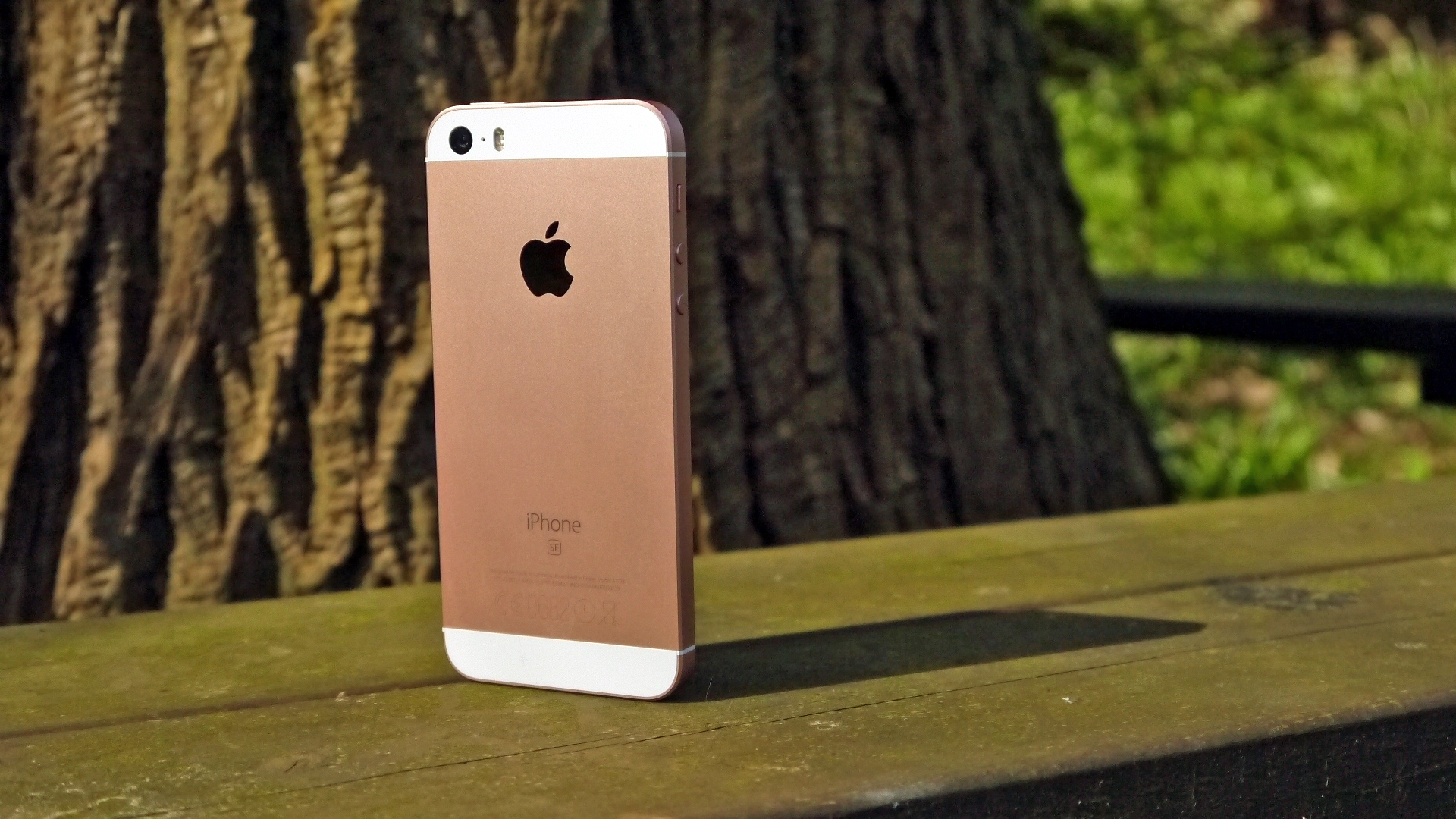 iPhone SE 2 design
Hottest leaks:
iPhone X notch could appear in iPhone SE 2 display
Home button and headphone jack may be dropped
The iPhone SE 2 is in line for a makeover. That is, at least, if you believe the rumors currently circulating about the handset.
A video posted on social networking site Weibo, and spotted by Macotakara, appears to show a radically redesigned handset to the square block we've been used to from Apple's compact mobile line.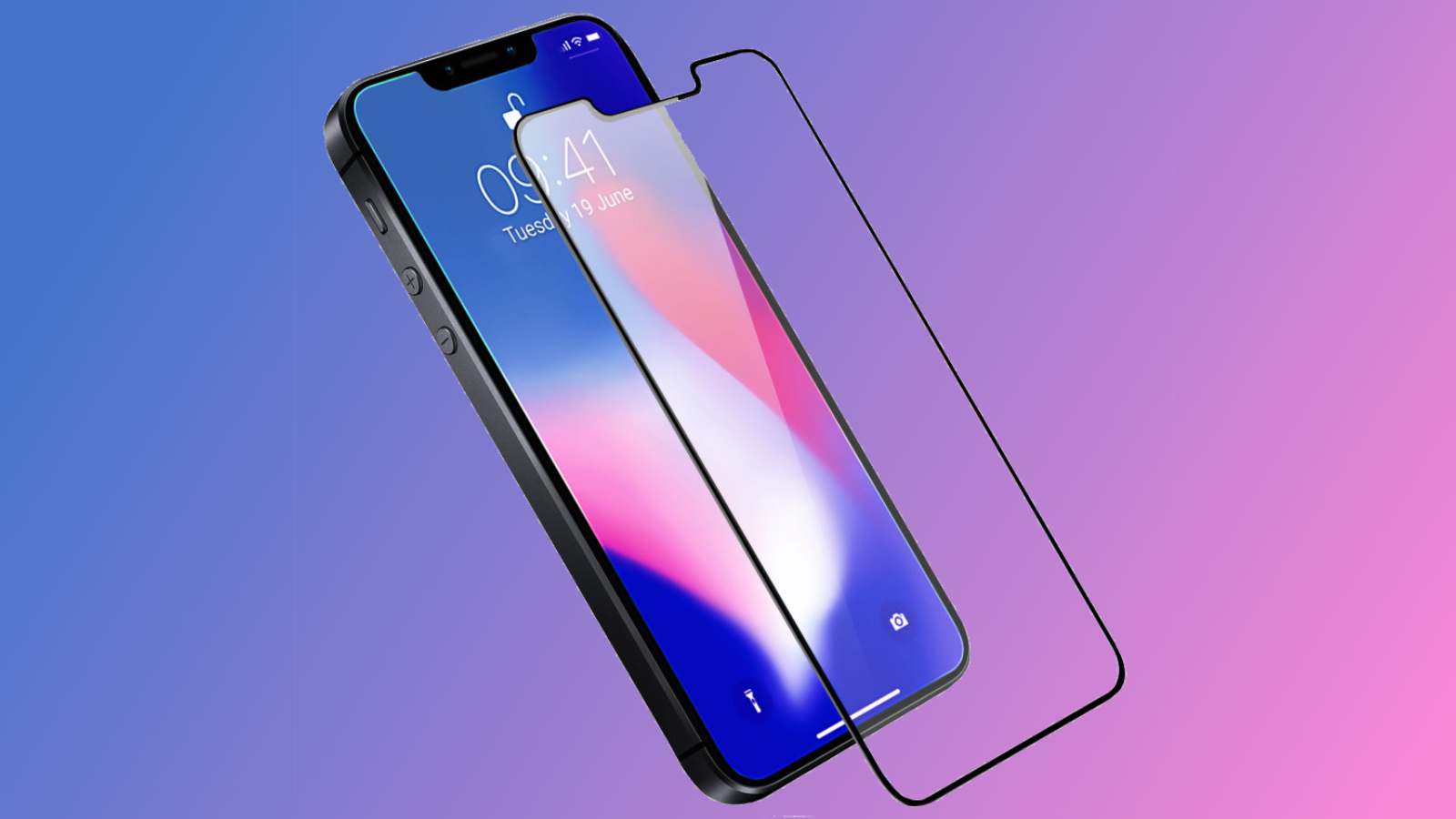 It includes almost all display on the front of the SE 2, with a notch at the top like the iPhone X, affirmed recently by case maker Olixar, while round the back we could be treated to dual rear cameras – although when you consider even the iPhone 8 doesn't have a dual camera it seems unlikely Apple would put it on a smaller, cheaper model.
Take a look at the leaked video below and make up your own mind on whether it's legit or not. Looking closely at the video, it doesn't quite feel right, as the device doesn't appear to have the Apple finesse we're used to seeing.
While the video doesn't fill us with confidence, further fuel has been added to this redesign fire thanks to a set of sketches that were sent to BGR by a previously reliable source.
The sketches show the original SE on the left and the iPhone SE 2 on the right, and appear to confirm the iPhone X-style notch at the top of the screen, the removal of the iconic home button and a lack of a headphone port. The lack of a headphone port is something we've heard multiple times now.
It appears the iPhone SE 2 could well retain the flat sides and general dimensions of the SE, rather than following the shapely curves of the iPhone 8 and X.
While it's certainly nice to see the sketches marry up with the video above, they could all still be fake, so take what you see here with a fair pinch of salt.
That said, evidence of a new design complete with a notch continues to grow, with a screen protector supposedly for the iPhone SE 2 also leaking out and shared by leaker Sonny Dickson.
You can see it below, next to one for the iPhone X, and you'll note that the notch on the iPhone SE 2's seems smaller, which could perhaps be a sign that the phone won't inherit the iPhone X's TrueDepth camera and therefore won't need as much space in the notch.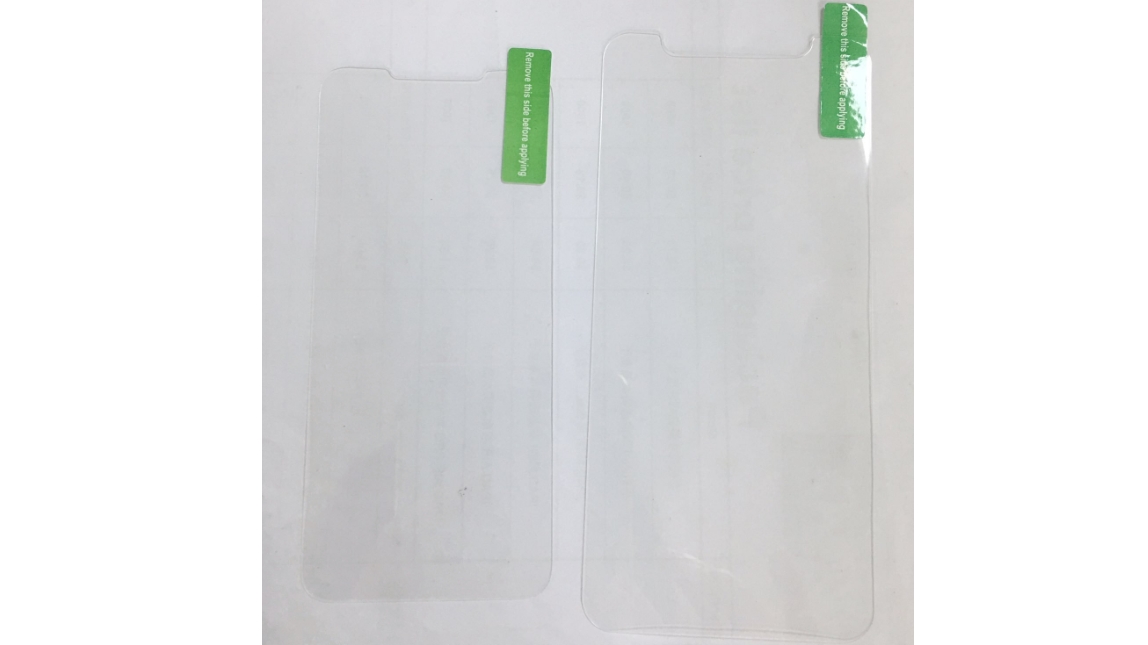 These leaks don't line up with the image below, though, which shows a design a lot like the original iPhone SE and with the headphone port intact.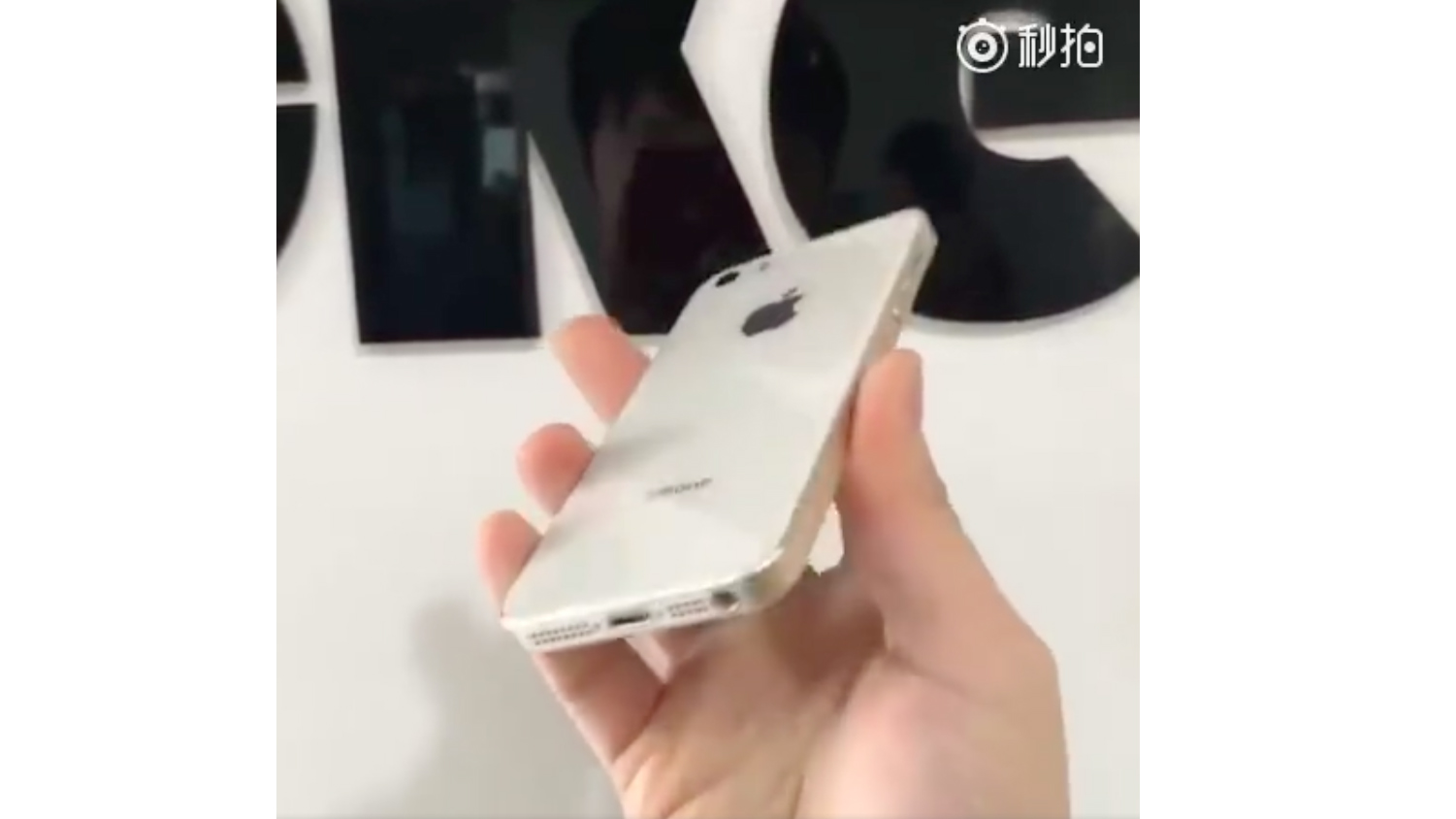 It's a design that another leak seems to echo, adding that the iPhone SE 2 will have a glass back and support wireless charging, so with two distinct designs doing the rounds we're not sure what's accurate at this point.
Other iPhone SE 2 rumors, news and leaks
In other news, we've heard that the iPhone SE 2 could have a quad-core A10 chipset, 2GB of RAM, a 12MP rear camera, a 5MP front-facing one, a 4-inch screen and that it could come in 32GB and 128GB sizes.
That would be an upgrade in some areas from the iPhone SE, but not much of one, putting it roughly in line with the iPhone 7, albeit with a smaller screen.
Face ID is also a possible feature, powered by a TrueDepth camera like the one on the iPhone X. Many leaks show an iPhone X-like notch already, and we've now heard specific talk of Face ID.
iPhone SE 2: what we want to see 
We've come up with a wish list, filled with features that we want to see in the new iPhone SE 2. Some of them are pleads to Apple to not remove key specs, while others dare the company to try something new. 
A headphone jack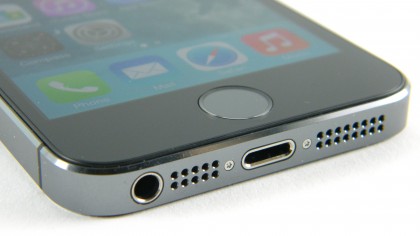 First things first: the iPhone SE has a headphone jack and we'd very much like it if Apple kept things in place for the iPhone SE 2.
If Apple doesn't mess with the design of the next iteration, there's little reason to see it removed. However, rumors point to a new look, so fingers are crossed that the 3.5mm headphone jack doesn't get left on the cutting room floor.
A better battery
From a value perspective, the iPhone SE is high on the charts if you're looking for a phone that will last you through the day. As we discovered in our in-depth battery test, the SE swept the floor of the other popular iPhone models of the time, like the iPhone 7 and iPhone 6.
Its prowess at saving power makes sense. The screen is smaller and its boxy design doesn't force Apple to slim down on the battery in the way that it might for a slimmer, sleeker chassis used with its core iPhone products.
While we're short on complaints about the SE's battery performance, it can only get better, right? We'd like to see Apple pushing some boundaries with its next phone with numbers that take it even higher.
Improved performance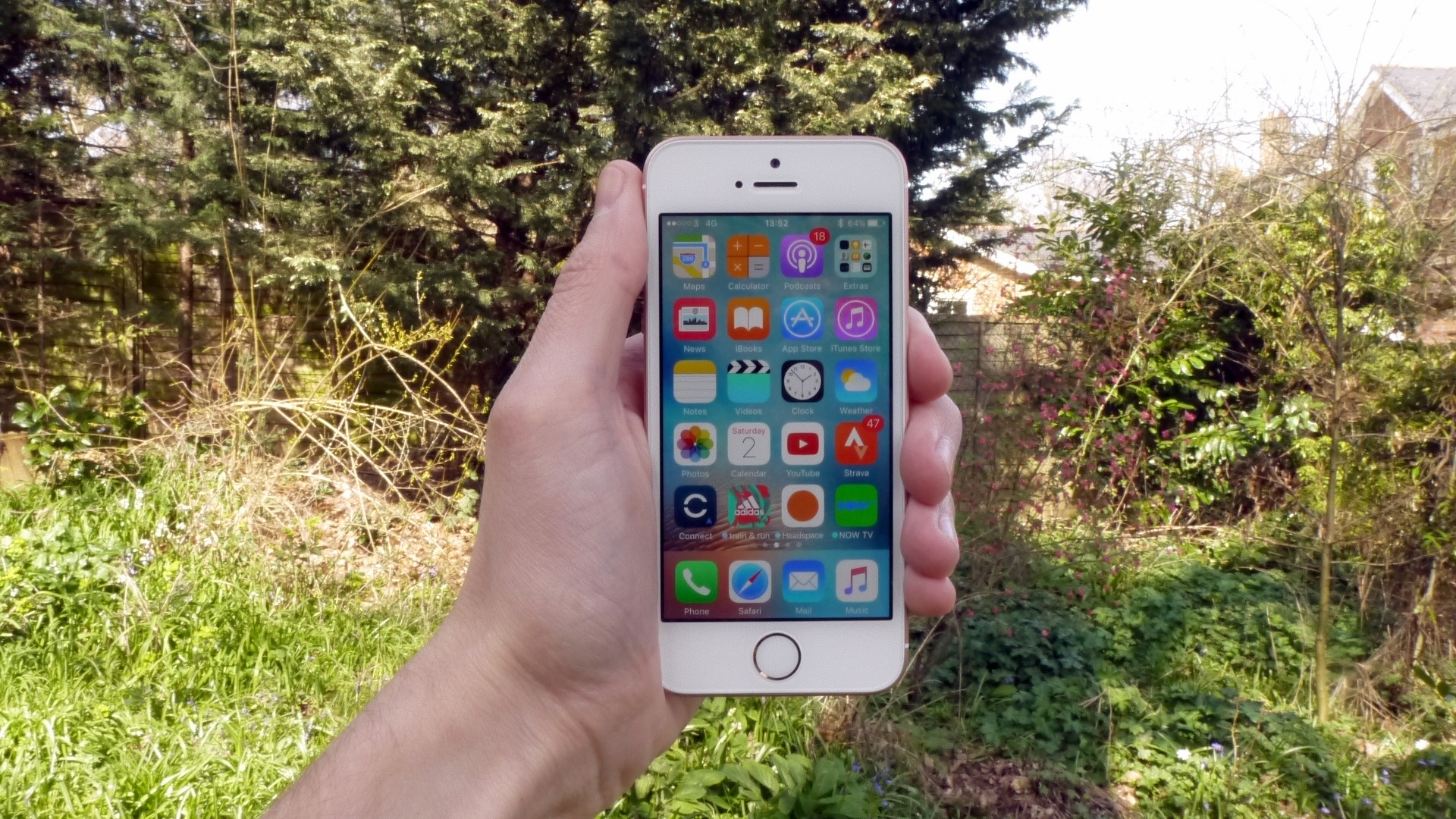 One of the more impressive things about the SE is that it fits in a similar set of specs found in the iPhone 6S. A punchy palm-sized smartphone that could handle everything that its fancier iPhone brethren could for a more digestible price.
That's 2016 power though, and in 2018 we're hoping Apple gives the iPhone SE 2 the latest chipset and a bump in RAM.
A refreshed design
There's no arguing that reviving the iPhone 5 design for use with the iPhone SE was a good idea. After all, it's a winning design, first debuted on the iPhone 4, that set Apple far ahead of its competition in terms of build quality.
However, there comes a time when even the best design ideas need to be left to the side. And when looking toward the release of the iPhone SE 2, that time is now. 
We'd love to see something drastically different, all while sticking to the ergonomic four-inch size that SE fans are accustomed to.