It's ok – you can say it. "Refurbished". It's not a dirty word. At one time, it might have meant somebody patching up an old PC and slapping it up on eBay to an unsuspecting bargain-hunter. But now it's a synonym for ridiculously cheap phone deals on almost-new flagship mobile phones.
And thanks to Mobiles.co.uk, we've got a brilliant deal to flag on the refurbished iPhone 6s. Slot in the code REFURB25 at the checkout, and you'll get  the 64GB version of Apple's 2015 flagship on EE for £22.99pm after paying £50 upfront. That's £25 off the usual price.
To put that into context, to get the equivalent deal on an unopened, freshly boxed iPhone 6s, you'd have to splash £100 upfront and then £35.49pm. That's a saving over the two year life of the contract of exactly £350!
Refurbished iPhone 6s deal of the week
iPhone 6s 64GB | £50 upfront (with REFURB25 code) | 2GB data | Unlimited minutes and texts | £22.99pm
This really is a swell deal from Mobiles.co.uk on the refurbished iPhone 6s. Unlike entry-level iPhones, you get 64GB memory instead of a measly 16GB or 32GB – that's stacks of space for selfies, songs and spreadsheets. 2GB gives plenty of leeway for streaming from the UK's fastest 4G network, too. Total cost over 24 months is £601.76
Get this deal: at Mobiles.co.uk
Need a little more data? Then you can apply the same REFURB25 code to this iPhone 6s 5GB tariff at £27.99pm. You'll only pay £25 upfront, so it's less than £100 dearer than the 2GB deal above. Total cost over 24 months is £696.76.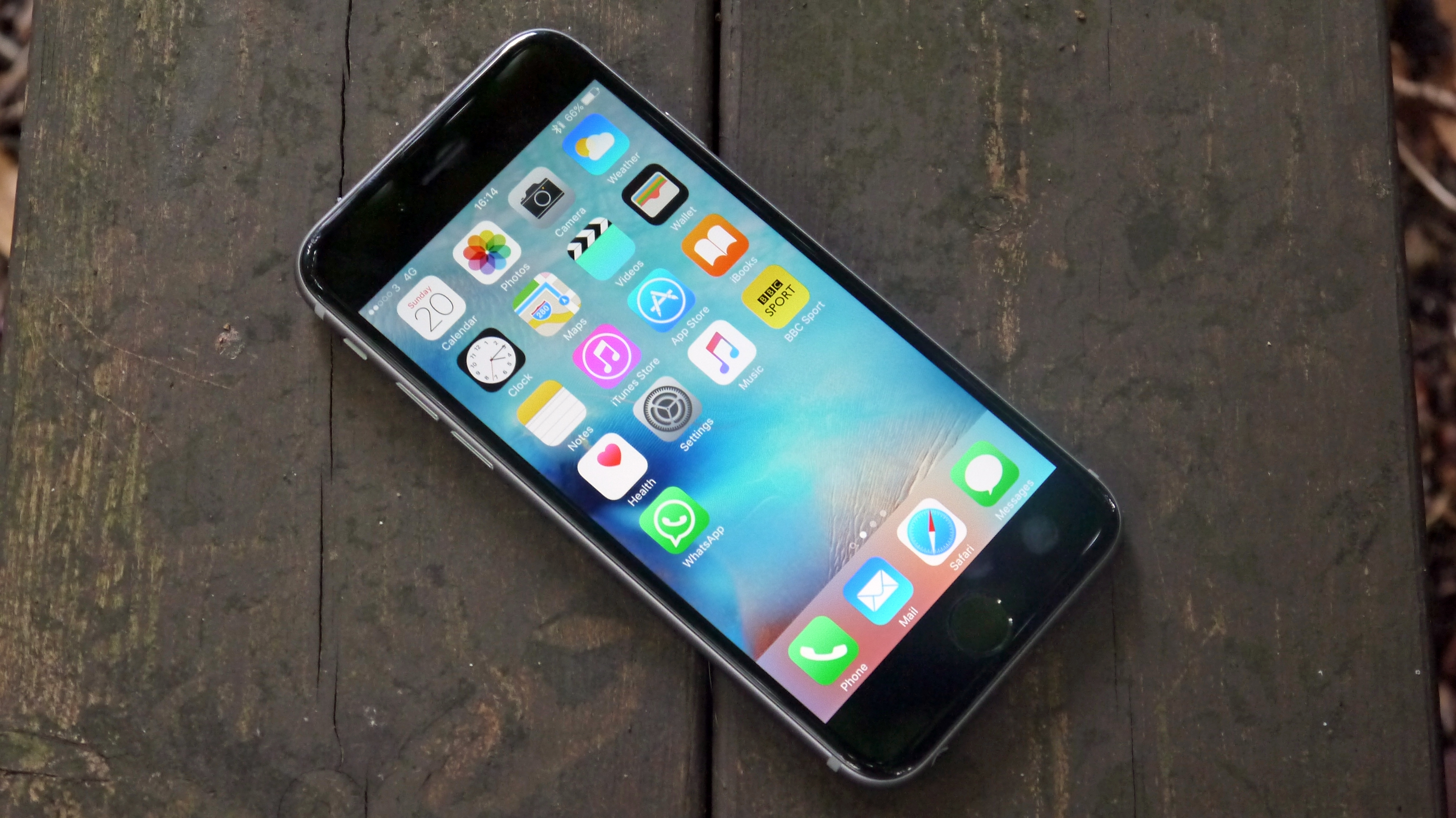 It may be very similar to its predecessor, but there's no denying that the iPhone 6s makes a fantastic alternative to the much more pricey iPhone 7.  3D Touch is a genuine innovation, and the phone works fluidly at nearly every task. Simply splendid.
Is it safe to buy a refurbished iPhone 6s?
When you're buying a shiny, new  smartphone, we completely understand that most people probably aren't too keen on the thought of being stuck with somebody's old cast-off. You may also be a bit anxious that you're receiving damaged goods.
But let us put your mind at rest. Generally speaking, most refurbed phones being sold at Mobiles.co.uk are what they call "change-of-mind returns". Somebody has tried the iPhone 6s for a few days and decided for whatever reason that they'd rather go for something else. Those phones can't be sold as new, so they're branded as refurbished instead.
Plus, every phone sold as refurbished by Mobiles.co.uk has been inspected by a qualified technician who ensures that its in top working order. If you're still unsure, you can always have peace of mind that you'll get a one year warranty – exactly the same as the seller gives on a brand new handset.