Facebook unveiled the Oculus Go, an ambitious device that at last gives meaning to a term like "affordable virtual reality device" in late 2017.
Up until now, your best options for wallet-friendly VR rigs were units like the sometimes-free Google Cardboard or the Samsung Gear VR headset, both of which involve awkwardly slipping a smartphone into the unit when you want to hang out in virtual spaces.
The Oculus Go, though, is a fully standalone "all-in-one" device. That means you don't need a smartphone to power it as with the Gear VR. More importantly, you don't need to hook it up to your PC as you do with the pricier $399/£399 (around AU$640) Oculus Rift headset. 
[Update: Oculus Go could launch in early May, according to a new report. And not just any day in May: the first of the month, during Facebook's F8 developer conference. The timing makes sense, even if it's not quite 'early 2018.' We'll bring you more on the Oculus Go release date as that information becomes available.]
In providing middle ground between these two extremes, the Oculus Go represents an impressive leap forward for both virtual reality technology and affordability. Facebook CEO Mark Zuckerberg claimed at the company's Connect 4 developers conference in October 2017 that he'd like to put one billion people in VR, and devices like the Oculus Go make such a goal seem more attainable.
Below you'll find all the information we currently have on the Oculus Go. 
Cut to the chase
 What is it? An inexpensive "all-in one" standalone Oculus virtual reality headset 
 When it is out? Possibly early May 2018
 What will it cost? $199 (about £150, AU$255)  
Oculus Go price and release date
The Oculus Go will come in at $199 (UK/AU pricing are still TBA, but £199/AU$299 are our best bet). 
The headset has already made its way out to developers, as leaks have shown, with a consumer release date still unknown. It could be in a few months, as a report from Variety says the Oculus Go will launch during the Facebook F8 developer conference, which begins on May 1. 
Oculus Go features
One of the chief complaints about virtual reality is that looking at images often feels as though you're looking through a screen door, but Oculus' VR chief Hugo Barra said the Go should help eliminate much of that problem. 
The technology involved includes a fast-switch LCD display boasting a 2560 x 1440 resolution, which will also help get rid of some of the lag as you move and the images adjust to your movements. The lenses are even better than the ones currently used for the Oculus Rift, offering "significantly reduced glare." In short, the Go is probably less likely to make you motion sick than its competitors.
Nor is Facebook neglecting the audio experience. Spatial audio is built right into the headset, improving the immersive experience as you move around. If you need more privacy, though, or if you believe the Go's speakers just don't deliver the quality you seek, you can hook up your own headphones through the 3.5mm audio jack as well.
From what we heard at CES 2018, the Oculus Go is powered by a Snapdragon 821 processor, the same as the one inside phones such as the first Google Pixel and the LG G6.
We also learned that Xiaomi is Oculus' official hardware partner for the Go headset, and will indeed be producing a rebadged device for the Chinese market called the Xiaomi Mi VR Standalone. The hardware will be the same in both headsets.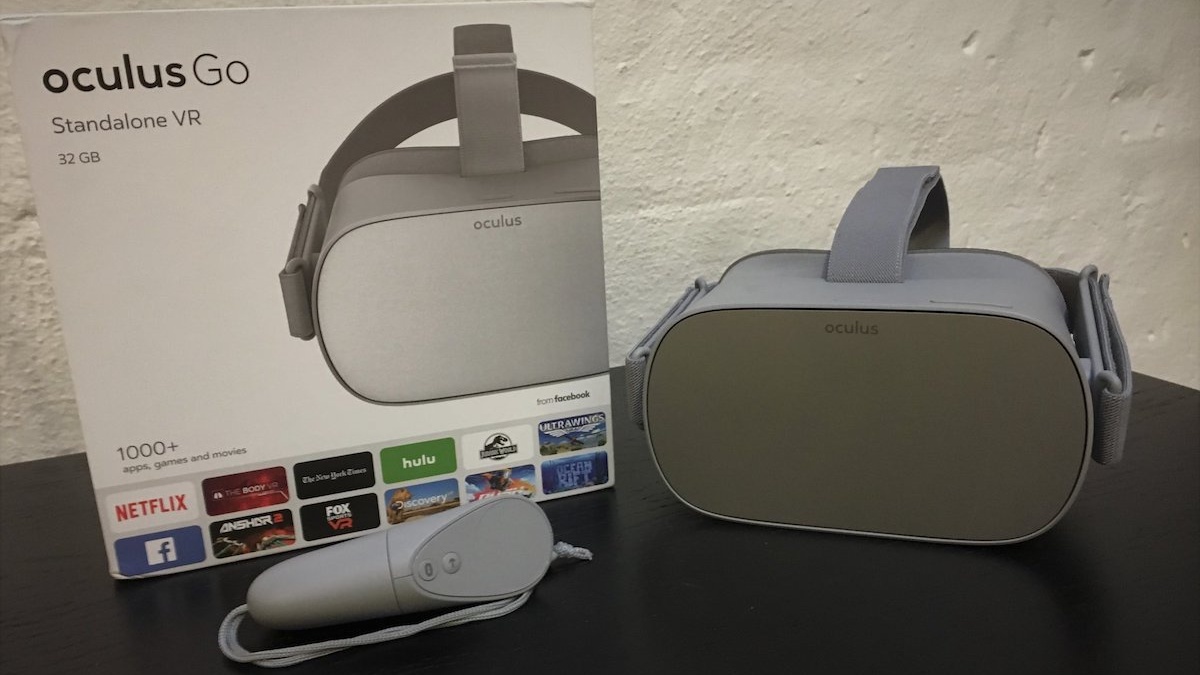 You'll also get a remote controller with the Go, but it doesn't fully track your motions, likely in an effort to keep the price down. Yet it intentionally resembles the remote used for Samsung's Gear VR set, thus freeing developers to create apps for both units at once. 
Oculus Go dev kit units appear to be making their way to developers now, as two developers posted photos of the Oculus Go, controller and packaging in late January 2018. The images show the headset in-the-flesh, its accompanying controller and packaging. According to the box, Oculus Go will support more than 1,000 apps, games and movies, including Netflix, Hulu and, of course, Facebook.
What's more, the units have 32GB of storage, according to the packaging, suggesting Oculus Go will be available with various storage capacities.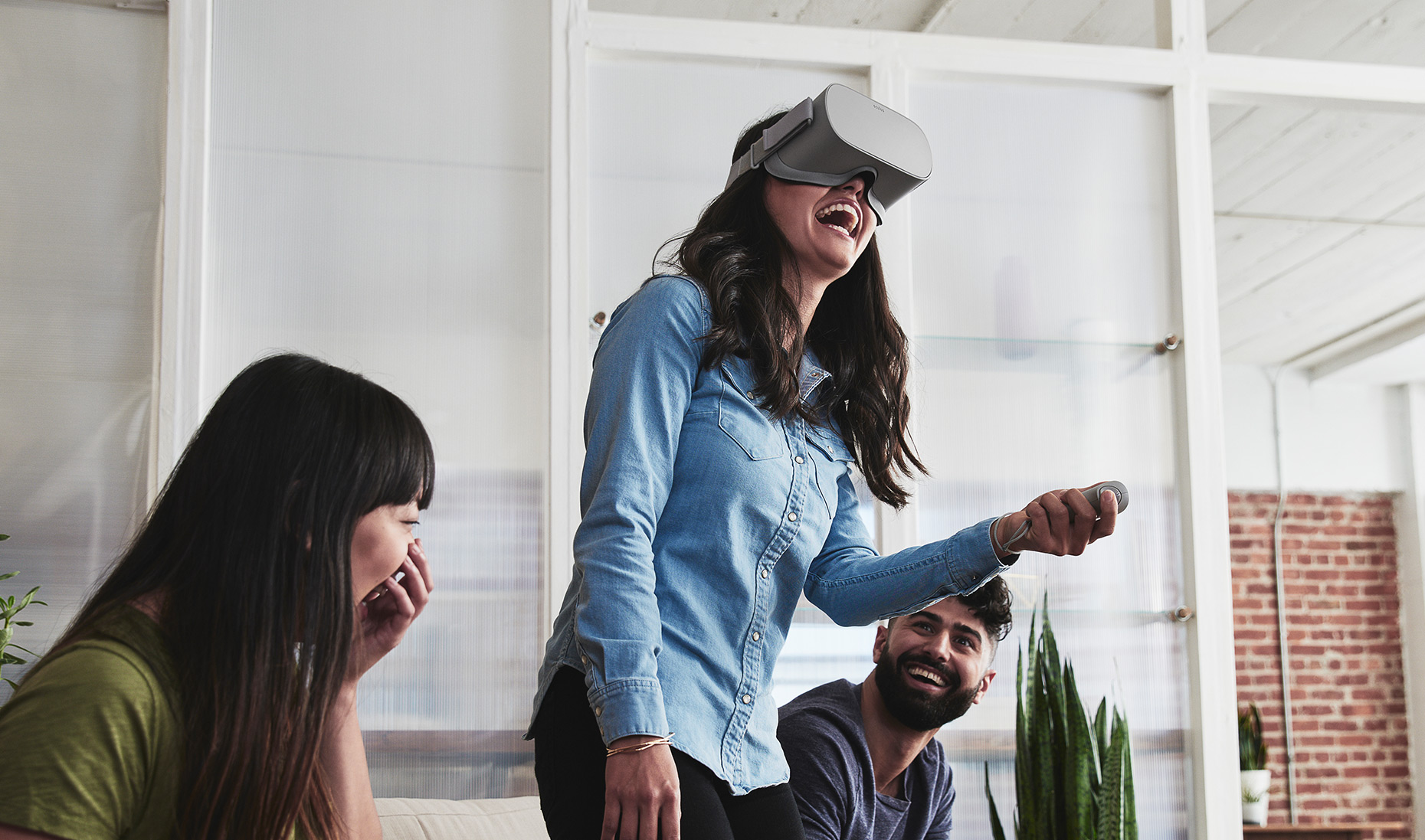 Last but certainly not least, the Go should be comfortable to wear. Manufacturers of virtual reality devices often don't like to play up that these devices often leave you sweaty and a little stifled after prolonged use, but the Go appears to remedy a bit of that with the lightweight, breathable mesh fabric used for the facial padding and the comparatively light frame itself. It also feature adjustable straps, leading Barra to claim the unit  "practically disappears when you're in VR."
Where does Oculus Go, go?
Attractive features all, but it remains to be seen what we're really getting in terms of a "middle-of-the-road" virtual reality device. We know that you'll be able to play everything in Samsung's Gear VR library with the Go, but so far we don't know if the Go is compatible with full-fledged Oculus Rift apps.
Smartphone-powered devices like the Gear VR grant only a taste of what bigger units like the Oculus Rift (and the HTC Vive and PlayStation VR) are capable of, and the Gear VR's library is thus disappointing and relatively small. But, it is an encouraging sign that, at least according to the Oculus Go box, it will support more than 1,000 apps, games and movies.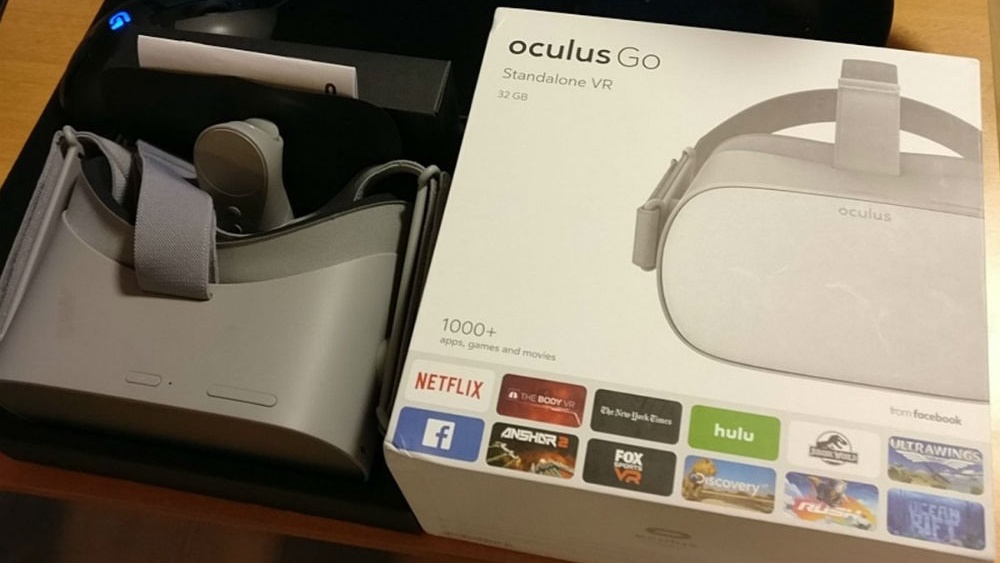 If the Go ultimately proves too limiting, the fully featured Oculus Rift is now just $399. That's a massive price drop from just last year, when you would have ended up paying $599 for the Rift headset alone and $199 for the Touch controllers. Now, though, you get all of that in a convenient and relatively affordable package. It still might be worth it to pay double the price of the Oculus Go if you really want to invest in virtual reality.
The catch is that the Oculus Rift remains a wired device, so you'll have to use it while it's still plugged into your PC. For that matter, you'll have to constantly be aware of the cord so you're not tripping and falling on your face while you're fighting dragons, or whatever. 
That's why we're looking forward to Oculus' "Project Santa Cruz" headset, which is a standalone "all-in-one" device like the Oculus Go but with the presumed power of the Rift. And that sounds more like the future. We'll keep you updated as we learn more about it.