Updated: A new leak claims the S8 will come in gold, grey, black, blue and silver. Plus, an image supposedly showing the Galaxy S8 and S8 Plus in blue has popped up online.
The color is one of the biggest decisions you need to make when choosing your new phone. Will you go for a more vibrant color, or is it a good time to make a more neutral choice? 
Rumors surrounding the Galaxy S8 and Galaxy S8 Plus suggest there will be a wide variety of colors to choose from, whether you want something bold or bland.
Below we'll take a look at all the rumored color choices for the Galaxy S8 we've seen so far.
Note: these color choices may not all be available everywhere. Samsung has a history of releasing different color variants around the world in a number of markets.
Latest Samsung Galaxy S8 colors news
Reliable leaker Evan Blass has revealed a number of S8 images alongside pricing information for the much-anticipated Samsung Galaxy S8 and Galaxy S8 Plus.
The new images, which you can see below, feature front and side shots of the mostly bezelless handset and reveal three Galaxy S8 color options: Black Sky, Orchid Grey and Arctic Silver.
The colors seem limited to the edges and rear of the phone, with the upper and lower bezels appearing black on each handset's face.
Meanwhile, the folks over at V3 have got their hands on an image which shows the Galaxy S8 and Galaxy S8 Plus in blue – although as the shots are front-on it's difficult to say for sure.
And Winfuture claims the Galaxy S8 will come in gold, along with the aforementioned black, blue, grey and silver. Apparently the official accessories for the phone will be offered in matching colors.
None of this information has been confirmed by Samsung, but it's worth noting that Blass was responsible for giving us what appears to be the first real promotional picture of .
Samsung Galaxy S8 colors: Black Sky
There are three colors that look almost nailed on to adorn the new Samsung Galaxy S8 and S8 Plus, the first of which being Black Sky.
It's not clear whether the finish will be the glossy Jet Black stylings that Apple employed on the iPhone 7, so a more matte offering – like the standard Black iPhones.
Samsung Galaxy S8 colors: Orchid Grey

Next up in the trio of we're-almost-sure-they'll-be-there Galaxy S8 colors is Orchid Grey, which looks a little purple if you ask us.
This slightly different take on the typically bland Grey would be a nice departure from the norm if Samsung were to tread this particular colored path.
Samsung Galaxy S8 colors: Arctic Silver

The third Galaxy S8 color in the three which are looking most viable at the moment is Arctic Silver.
Samsung Galaxy S8 colors: Jet Black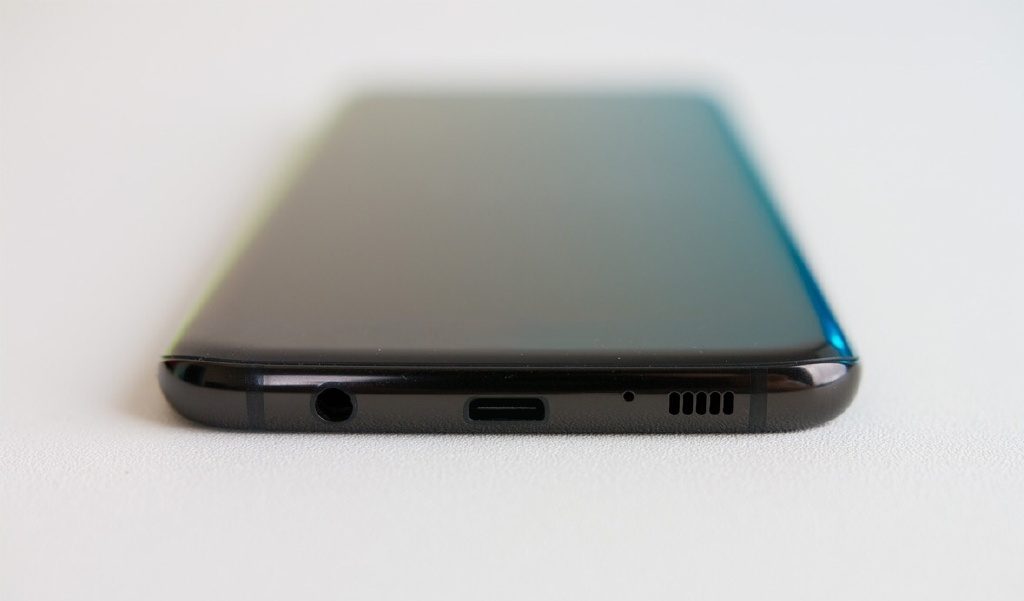 At the tail end of 2016, Samsung announced a jet black-like version of the Galaxy S7 Edge called Black Pearl. In some territories it's available to buy directly from Samsung, but it's not currently out in the US or UK.
While there is an image suggesting Samsung will announce a Jet Black Galaxy S8 color, more reliable leaks recently make this particular shade look unlikely.
Samsung Galaxy S8 colors: Purple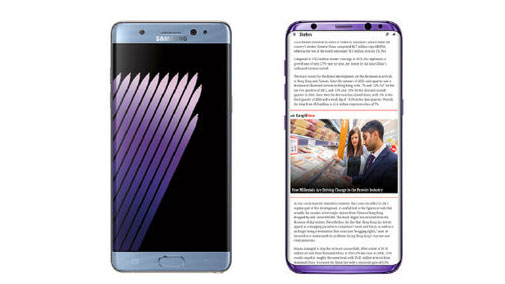 The latest edition to the Samsung Galaxy S8 color range is rumored to be a purple version of the phone. 
The leaked image of the handset above shows the purple shade off, and if it's accurate this could be one of the most vibrant color options.
Samsung Galaxy S8 colors: Blue Coral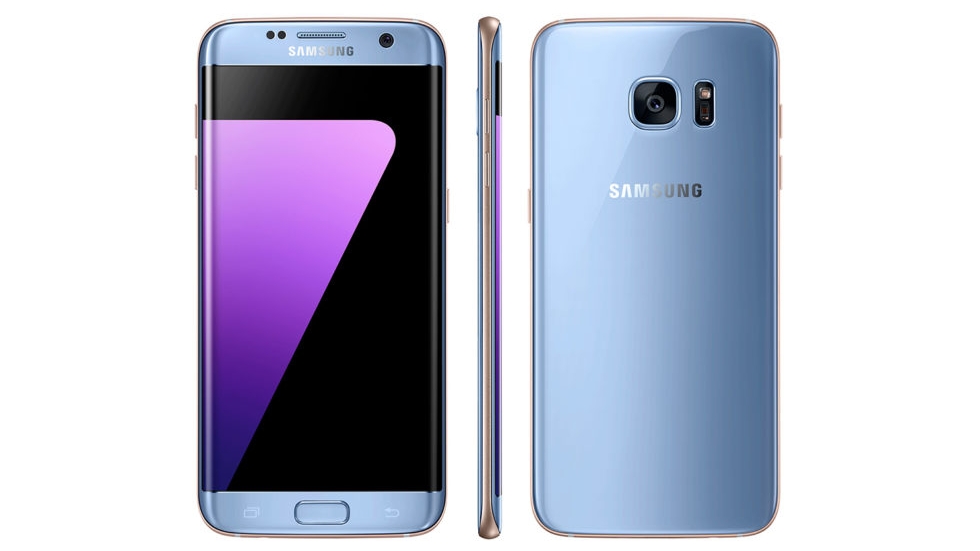 There's no word if light blue will continue for the Galaxy S8, but Samsung's Galaxy S7 Edge came in Blue Coral and it was one of the more out-there choices for the phone.
This may be replaced by the purple color above, or we may see both offered up on the Galaxy S8 and Galaxy S8 Edge.
We have seen another blue Galaxy S8 leak though, with V3 getting hold of an image supposedly showing the new Galaxy handsets in a blue hue – although it's not completely clear that it is a blue phone.
Samsung Galaxy S8 colors: Pink Gold
Pink gold, or rose gold as it's often known, is one of the most popular color choices for a variety of phones, and the rumors suggest it will continue from the Galaxy S7 range to the Galaxy S8.
Samsung Galaxy S8 colors: Gold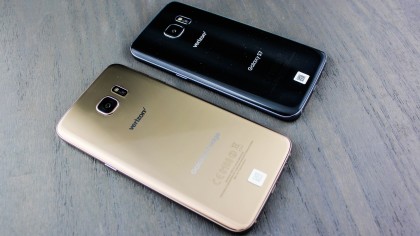 Want something that looks a little more premium? Samsung may continue making a gold version of the handset for its next flagship, and such a shade has even been rumored, but there's no certainty (and no images of it) yet.