Update: Samsung looks set to keep the 3.5mm headphone jack with a new leak suggesting the phone will have the port along its bottom edge.
The Samsung Galaxy S8 hit stores in early 2017, so it makes sense that we're hearing about the Samsung Galaxy S9, as it might only be months away.
The rumors are coming thick and fast for what the new phone will look like and feature, so we've sifted through to bring you the information you need to know about this incoming phone, as well as answering some key questions.
And below all that you'll find our wish list of the various things we most want from Samsung's next flagship.
Check out our review of the Samsung Galaxy S8 below.
Samsung Galaxy S9 price and release date
Hottest leaks:
An early 2018 announcement
The top leaks suggests the new Samsung Galaxy S9 will be ready to go at MWC 2018 in February 2018. We've also heard another rumor pointing to a late February announcement, followed by an early March launch.
Last year's model was launched later than expected at the end of March, so it's highly possible Samsung could return to the Barcelona trade show to show off the new model.
Other recent rumors state that – due to the fact the OLED screens likely to be used in the phones are being made earlier than usual – the Galaxy S9 will launch in January, but that would seem far too early for many reasons, not least because people who bought the S8 wouldn't be eligible to upgrade to it right away.
We had heard that the Galaxy S9 might be teased in January, but then launched a little later, however Samsung has now said that a January tease is "unlikely."
What we can safely predict is that the Samsung Galaxy S9 is sure to be expensive, as the Galaxy S8 launched at $720, £689, AU$1,199.
Samsung Galaxy S9 screen
Hottest leaks:
An in-screen scanner
A water-repellent coating
The Bell reports unnamed industry sources saying that Samsung has been hard at work on the display panels for the Galaxy S9 since late March 2017. If true, that's apparently about six months earlier than usual.
As for the form the screen will take, it's rumored (and likely) to retain the Galaxy S8's 18.5:9 aspect ratio.
There's also a good chance it will be the same size as the Galaxy S8, coming in at 5.8 inches, though one rumor puts it at 5.65 inches. It's also sure to be curved and continue Samsung's trend of using Super AMOLED, which delivers vibrant visuals and good contrast.
The biggest change could be an in-screen fingerprint scanner, which has been rumored. Notably the new Qualcomm Fingerprint Sensor can sit below quite thick displays, and OLED technology (used in Samsung flagship phones) was specifically mentioned.
Synaptics has also announced an in-screen scanner and mentioned not just OLED but also "infinity display" (which is what Samsung calls the S8's screen) and that it's being used on a phone made by a top five manufacturer.
All of that points to the Samsung Galaxy S9 having fingerprint-sensing technology below the glass.
Then again, one tipster claims an in-screen scanner isn't in the cards, as does another recent report, so don't count on that feature just yet.
Aside from that, in late 2016 Samsung licensed a new glass coating technology that makes water bounce off your smartphone screen. Samsung plans to include this tech in an upcoming phone, so it may mean the Galaxy S9 is much easier to use in the rain. Watch the video below to see how the technology works.
TechRadar's take: The screen is likely to be a similar size to the S8's and will probably retain that phone's 18.5:9 aspect ratio, since that's the new popular form. Don't count on an in-screen scanner though.
Samsung Galaxy S9 design
Hottest leaks:
Smaller bezels
A repositioned fingerprint scanner
Recently we've seen both a render video and rendered images supposedly showing the Samsung Galaxy S9, and they show a device that looks very similar to the Samsung Galaxy S8, albeit with the fingerprint scanner moved beneath the camera lens (but not in-screen as some rumors have suggested).
The front and back both look to use curved glass, the bezels are small and there's both a 3.5mm headphone port and what's presumably a Bixby button. We've also seen another leak that suggests the phone will keep its 3.5mm headphone jack, unlike the iPhone range.
While you can't tell from these images, the bezels might actually be smaller than on the Galaxy S8, as a source claims the S9 will have around a 90% screen-to-body ratio, up from roughly 84% on the Galaxy S8.
In fact, a leaked image complete with dimensions backs that up, as it suggests that the Galaxy S9 will be marginally shorter than the S8, but will otherwise look similar, albeit with the scanner moved beneath the camera lens, just like in the images above.
A possible alternative could come in the form of a fingerprint scanner built into a notch at the bottom of the screen, a bit like the one on the Essential Phone but at the bottom rather than the top.
That theory is based on a patent which shows exactly that, but patents often don't get used in products, so it may well not happen.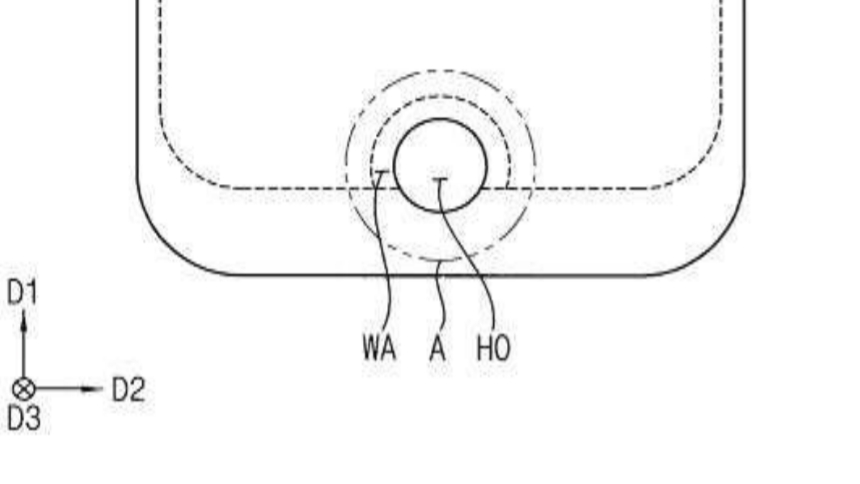 We've also heard that the Galaxy S9 could have a modular design, with magnets on the back letting you attach hardware accessories (which could take the form of battery packs, zoom lenses or any number of other things), a bit like Motorola's Moto Mods.
Only one source has mentioned this possibility so far, so we'd take it with a huge pinch of salt, but it could be a key selling point of the S9 if true. 
And a minor design tweak could come in the form of a new color for the Galaxy S9, with the phone supposedly landing in purple.
TechRadar's take: We'd expect a similar design to the S8, but likely with smaller bezels and a repositioned fingerprint scanner. A modular design is very unlikely.
Samsung Galaxy S9 camera
Hottest leaks:
1,000fps video recording
A 3D face scanner
A single-lens camera
When it comes to the camera, the Samsung Galaxy S9 is rumored to be able to shoot some incredible slow motion video.
Industry sources claim Samsung is working on a rear camera that can shoot at 1,000 frames per second, which would be better than anything on the market in a phone right now. We've also heard more generally that it will have an upgraded camera system.
It's possible there could be differences between the cameras on the S9 and Galaxy S9 Plus though, with one source saying that while the S9 Plus will have a dual-lens snapper, the S9 will just have a single-lens one. The sketch above echos that sentiment, as do some case renders.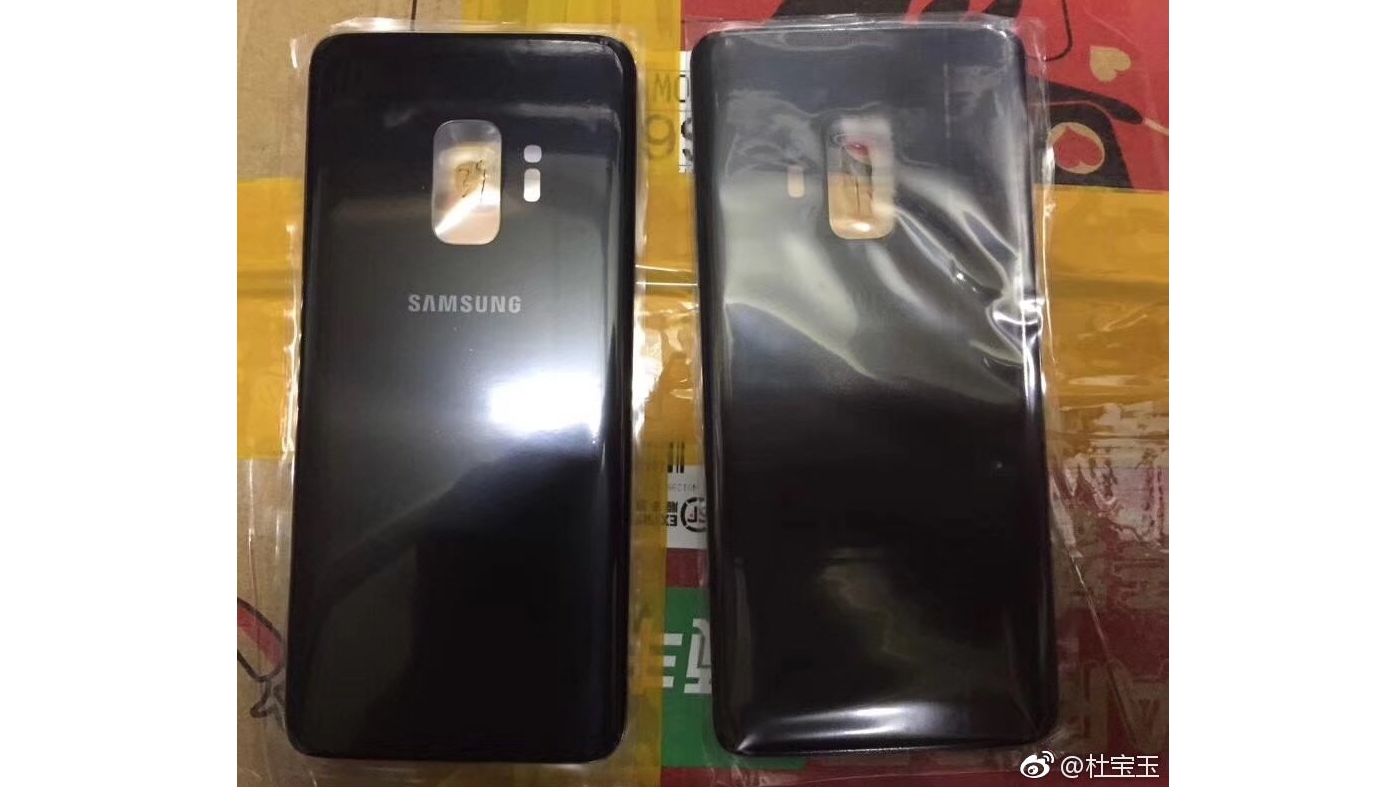 On the other hand, a leaked backplate apparently for the Galaxy S9 has a cut-out large enough for two camera lenses. Based on previous leaks it's likely that the lower part of the cut-out will house a fingerprint scanner, but you never know.
Either way, Samsung might offer a new way for you to unlock your phone, with leaker @UniverseIce claiming that the Galaxy S9 will have a '3D sensor front camera'.
They don't explain what they mean by that, but it sounds a lot like the iPhone X's Face ID system which allows you to use facial recognition to unlock the phone. And the 3D part suggests that like Apple's solution it won't be fooled by a picture. We wouldn't count on this feature as the information has been limited, but we wouldn't rule it out either.
TechRadar's take: New camera modes and features are likely and a 3D face scanner is possible, but most evidence suggests the Galaxy S9 won't have a dual-lens camera.
Samsung Galaxy S9 battery
Hottest leaks:
A bigger, more efficient battery
We haven't heard much battery news, but one of the big chipset developments may allow the company to include a much bigger battery. A report suggests Samsung will now use substrate-like PCB tech that will allow the Exynos chipset manufacturer to include a bigger battery without increasing the size of the processor.
That may mean the extra battery won't be on the Qualcomm Snapdragon-toting Galaxy S9, but it could mean big improvements for those who get the Exynos version.
However, whichever model you get efficiency improvements in the new chipsets should help the battery last longer.
TechRadar's take: Samsung is probably likely to be cautious about packing too big a battery into the phone given what happened with the Note 7, but a slight size increase is possible.
Samsung Galaxy S9 OS and power
Hottest leaks:
Snapdragon 845 or Exynos 9810 chipset
Just 4GB of RAM
Qualcomm has announced the Snapdragon 845, which will likely be powering US versions of the Samsung Galaxy S9.
It's an octa-core chip with four cores running at 2.8GHz and four at 1.8GHz, with the fastest cores delivering up to 30% better performance than the fastest cores in the Snapdragon 835. AI processing and graphics performance have also been improved, while power use has been reduced.
The chipset also allows cameras to record 4K Ultra HD video at 60fps.
Outside of the US, buyers are likely to get Samsung's own Exynos 9810.
It includes an LTE modem which supports theoretical download speeds of 1.2Gbps – faster than any other phone, meaning you could potentially download an HD movie within just 10 seconds.
However, it seems unlikely that we'll get 6GB of RAM inside, which is what many smartphone brands (especially Asian ones) are doing – with Samsung apparently set to stick with the much-more-sensible 4GB spec instead.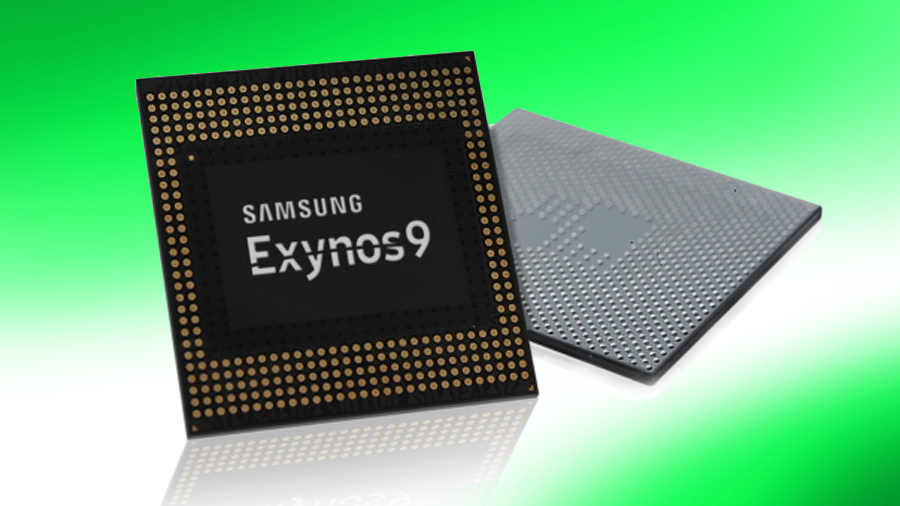 That's a claim that's been echoed by a recent benchmark for the Samsung Galaxy S9 Plus, but the benchmark is questionable
While it lists the Exynos 9810 chipset, which is likely to be used, along with Android Oreo, the actual scores achieved by the phone in the benchmark are far lower than we'd expect from a Samsung flagship, so the listing could be fake.
TechRadar's take: As unlikely as just 4GB of RAM might seem most of the evidence seems to be pointing in that direction. What we can be more sure of is that you'll get either a Snapdragon 845 or Exynos 9810 chipset (depending on where you are) and that the phone will run Android Oreo.
Samsung Galaxy S9 other features
Hottest leaks:
An improved iris scanner
Stereo speakers
Samsung will likely improve the iris scanner ifor the Galaxy S9, with the latest rumors suggesting it will be boosted to 3MP (from 2MP on the S8) and better able to recognize your eyes, even if you wear glasses or the lighting is poor. It will also apparently be faster than on the S8.
The Samsung Galaxy S9 might also have good sound, as there are rumors of it both having AKG stereo speakers and a free set of Bluetooth AKG headphones.
We've also seen a Samsung patent for a sensor which would analyze atmospheric conditions and alert you to how much pollution there was in the air.
Plus, one source has also claimed the Dex docking station we saw debut alongside the Galaxy S8 and Galaxy S8 Plus will get an update that will make it work more like a charging pad and allow you to type on the screen too. It means you won't need to use a keyboard and mouse when connecting your phone up to a monitor.
And there's evidence that the Galaxy S9 could have a dual-SIM slot, as there's mention of one at the Chinese Ministry of Industry and Information Technology (MIIT), though that model might be limited to parts of Asia.
TechRadar's take: With the exception of a pollution monitor all of these features are believable, and the iris scanner upgrades seem especially likely.
Samsung Galaxy S9: what we want to see
The Samsung Galaxy S8 is still the new shiny, but we've had a brainstorm about the improvements we'd like to see on the Galaxy S9.
1. A foldable screen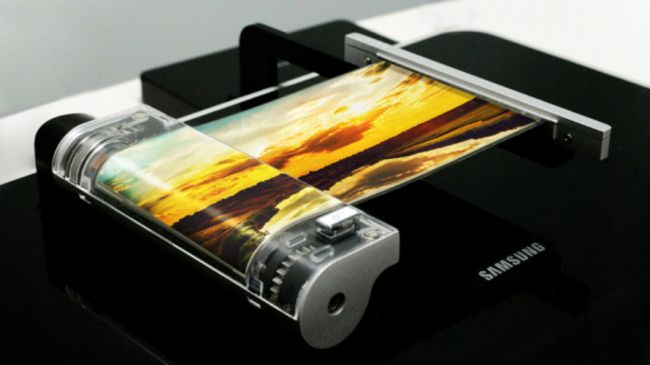 Rumors of the Samsung Galaxy X – a phone with a foldable display – have been building for the past few years.
A Samsung executive has told the media that the company doesn't plan to launch a fully foldable phone until at least 2019, but plans may change in the coming months.
For Samsung to build the first truly foldable phone and sell it in 2018 would be a major boost to the South Korean company, and may change the way we use our phones forever.
2. A smaller version
Samsung doesn't offer an Android alternative to the iPhone SE. Instead the company has the Galaxy S8 and Samsung Galaxy S8 Plus for the mid-sized and larger phone lovers out there.
We'd like to see Samsung embrace a smaller display on the Galaxy S9, or offer up a third version that includes a smaller screen instead.
3. A fingerprint sensor under the screen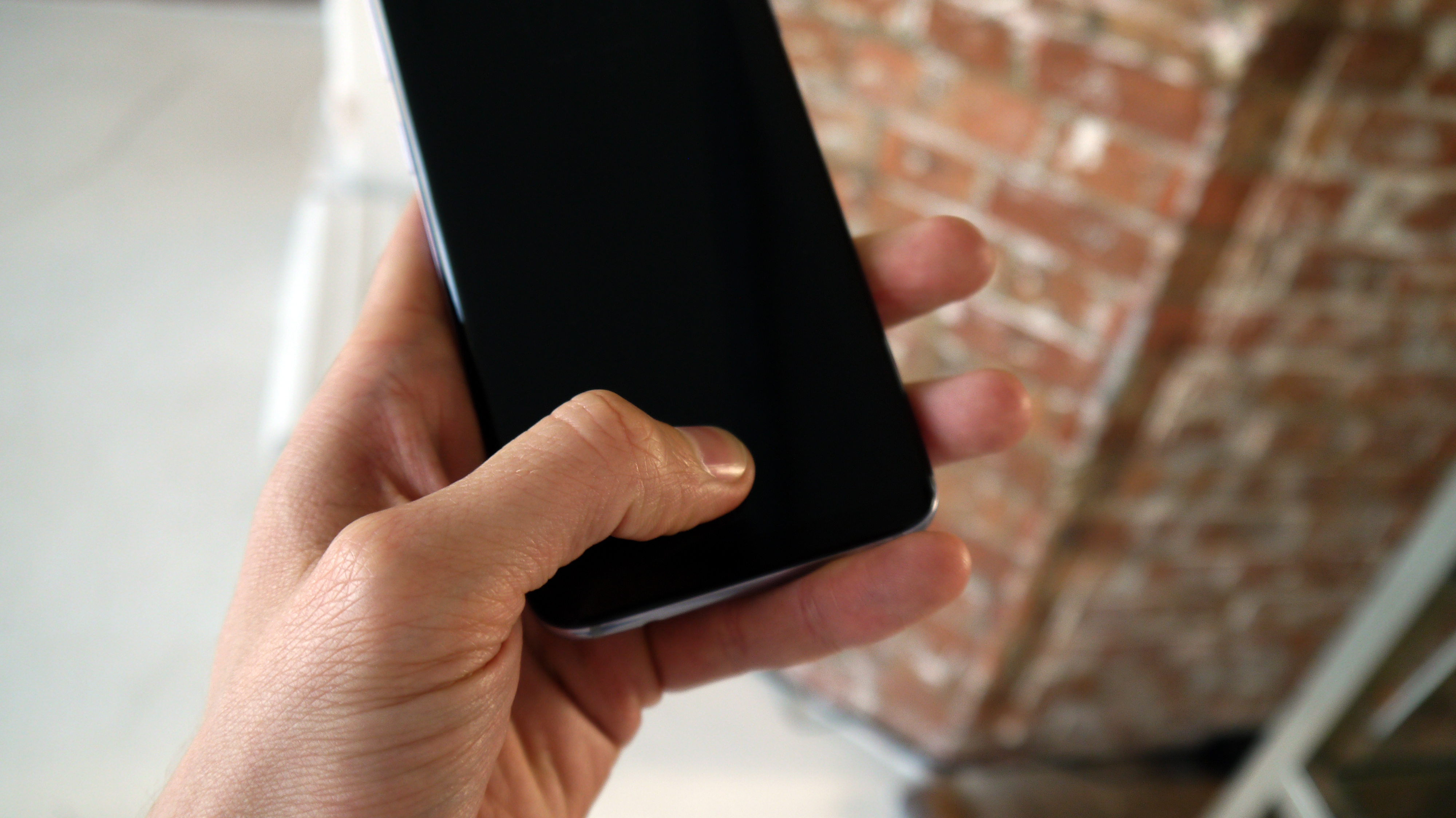 It's clear Samsung wanted to move the fingerprint sensor under the screen for the Galaxy S8, but didn't have enough time to make it work.
Instead Samsung included a touch-sensitive home button under the display, which is useful, but we'd like to see the company go the full way and include a fingerprint sensor below the screen.
4. A lower price
Samsung has had to increase the price for the Galaxy S8, making it one of the most expensive flagship phones on the market.
If you're buying it as part of a two-year deal it's not as expensive as you'd expect, but we'd like to see Samsung reduce the price for next year's phone if at all possible.
5. Dual-lens camera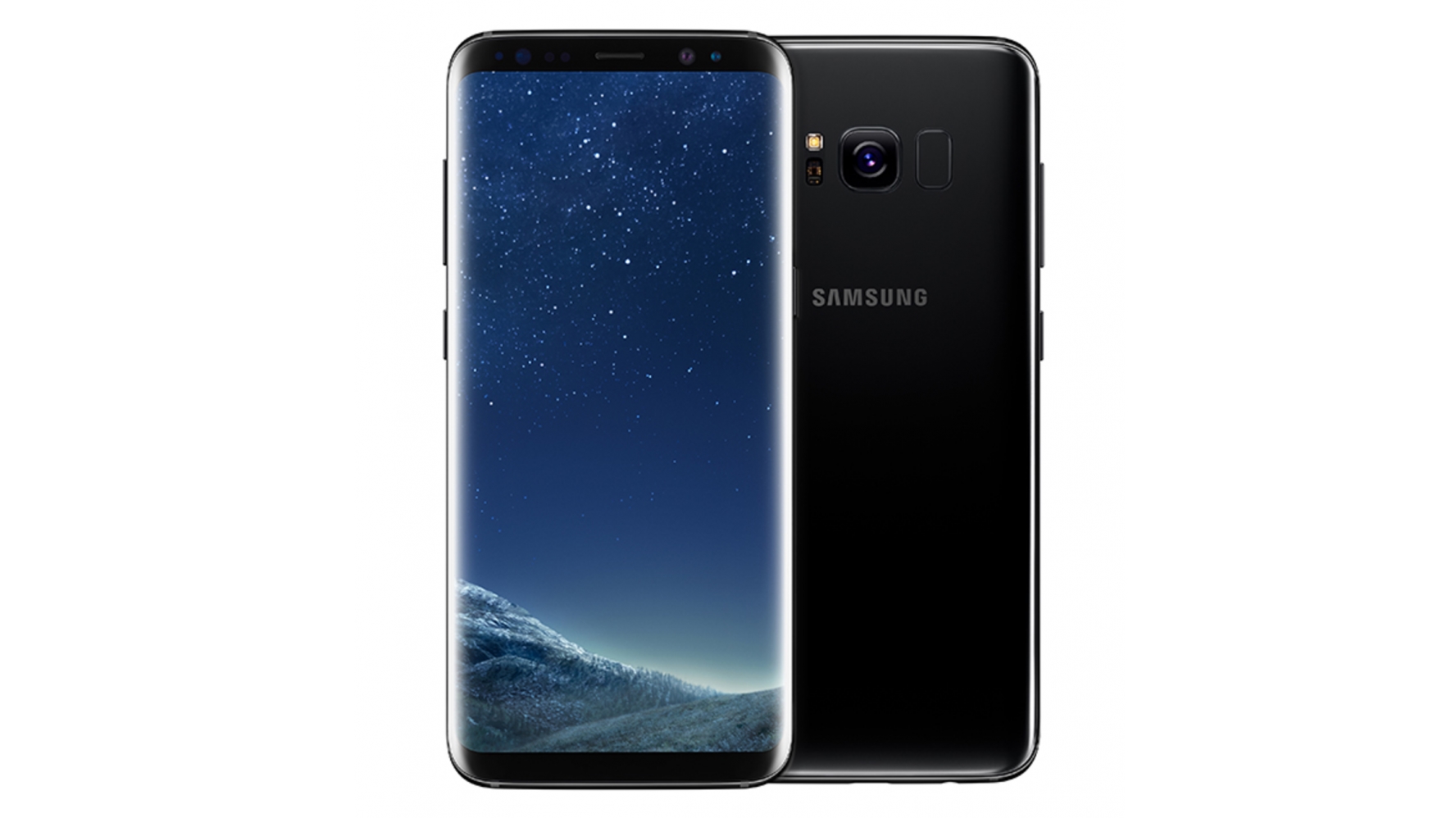 Rumors for the Galaxy S8 suggested Samsung was working on a dual-lens shooter like the iPhone 7 Plus or the LG G6 but it never came to fruition.
Considering the camera improvements on the Galaxy S8 seem to be rather limited it would be great for Samsung to push the camera tech in the phone to a dual-lens setup on the Galaxy S9.
Given that the Galaxy Note 8 has now launched with just such a snapper, this is looking likely.