Update: On the prowl for a convertible laptop that foregoes an ultra-lightweight body in favor of versatility and all-day battery life? We've swapped out the Asus Transformer Book T300 Chi with the Asus ZenBook Flip UX360 taking its place at number 5!
Convertible laptops are all the rage these days. Whether they're 2-in-1 or hybrid, they're the clearcut solution of choosing between a laptop and a tablet. Ultimately, they're the answer to the question, "Why pick one when you could have the best of both worlds merged into one device?"
Because of their detachable designs, some 2-in-1s require their users to remove their displays from their keyboard bases while others take a more transformative approach. Instead of splitting your laptop in half, the hinge can be rotated 360 degrees and then clam-shelled for use as a stockier tablet.
Generally speaking, hybrid laptops are priced between $700 (about £450, AU$800) and $2,000, though many from Google's Chrome OS infantry, such as the , are substantially more affordable.
Swiftly approaching the third year of , hybrids are becoming as commonplace as traditional laptops and tablets, and pretty soon, some . With that in mind, below we've procured a list of the best 2-in-1s of 2016…
Whereas the Lenovo Yoga Pro 3 had a winning design paired with less than stellar performance, the Yoga 900 boasts power without compromise. Complete with more powerful Intel Core i processors and a larger-than-life battery pack, the Yoga 900 turns out to be Lenovo's best convertible yet.
Better yet, this sleek 2-in-1 can compete effortlessly with most Ultrabooks on the market and even Microsoft's acclaimed Surface Book laptop. Although the extra power only adds to the weight and girth of the Yoga 900, the notebook still pulls off a slender physique and flexible frame, allowing for a seamless fold back into tablet mode.
Without taking a huge toll on the price, the Lenovo Yoga 900 is undeniably deserving of the top spot on our list.
Read the full review: Lenovo Yoga 900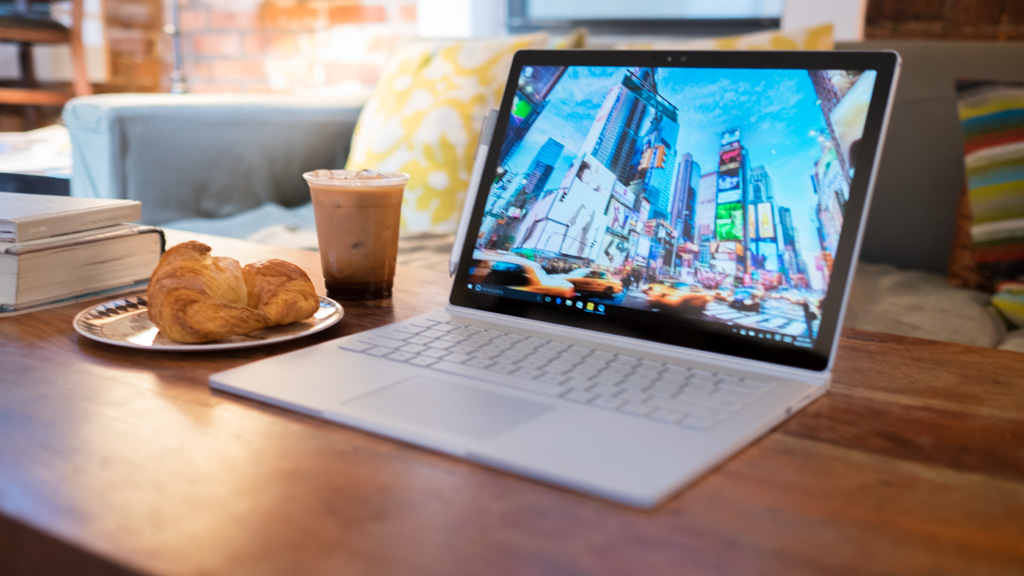 In 2015, Microsoft shook the laptop scene by revealing the first of its own, namely the Surface Book. While there's still work to be done, most of which have to do with battery and aspect ratio, the Surface Book still remains as one of the best 2-in-1s money can buy. 
In its tablet, or Clipboard, mode it's already among the most powerful and thinnest Windows 10 devices on the market. Dock it onto the keyboard base, however, and you're in for a real treat; that is, assuming you opt for one of the discrete GPU configurations, which add more power to the Surface Book's lower half.
Read the full review: Surface Book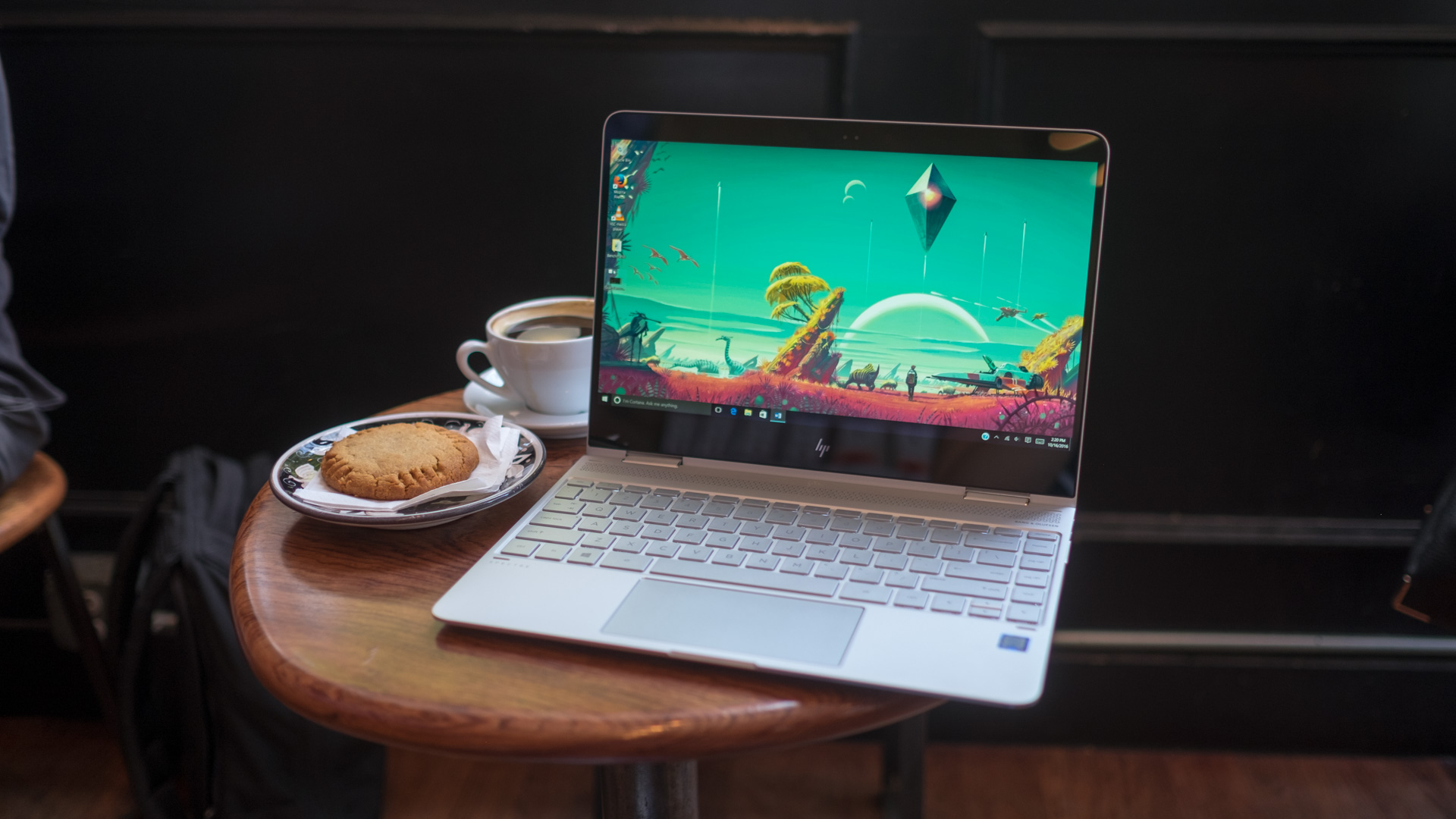 With Kaby Lake now ruling the roost in terms of CPUs, HP decided it's high time to flip the switch on its Spectre 2-in-1. With an overhauled keyboard and suave new logo, the HP Spectre x360 holds its own against anything Apple can show, but it also draws from it a few influences. 
The four-speaker arrangement, reminiscent of the iPad Pro, ensures user-facing sound regardless of its orientation. Meanwhile, the new x360 dual-wields USB-C ports for faster charging and data transfers. Sound familiar?
The battery life in the Spectre x360 exceeds 8 hours whether you're using it in laptop or tablet mode, though it's (potentially) undermined by the lack of an SD card slot this time around. Fortunately, like with many things USB-C replaces, there's an adapter for that.
Read the full review: HP Spectre x360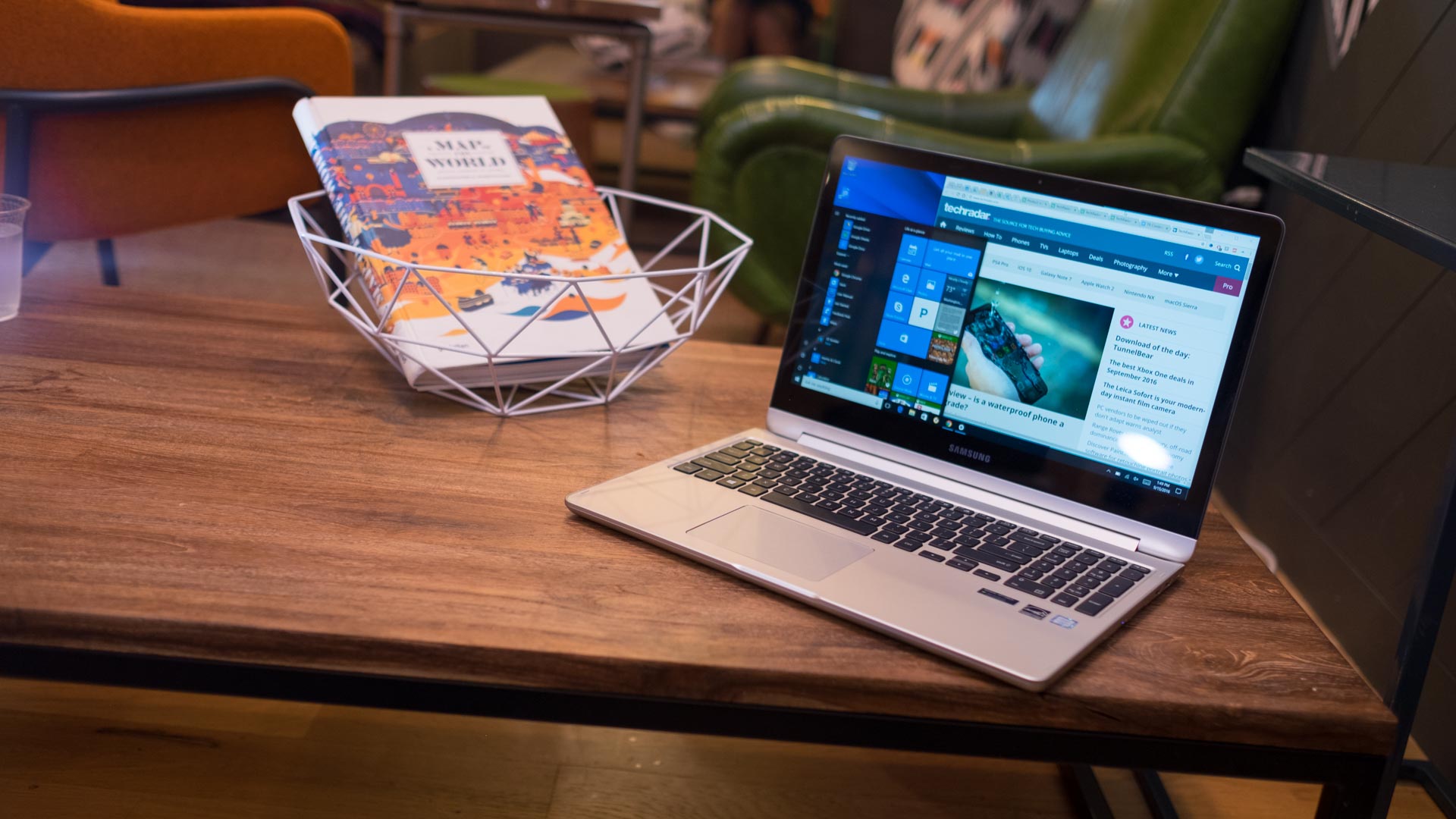 Though Samsung is known for its phones more than its notebooks, this is one convertible worth taking for a spin. Equipped with a Skylake i7 CPU and discrete Nvidia graphics, the Samsung Notebook 7 Spin is nearly as fashionable as a MacBook Pro, but for roughly half the cost. It has all the trackpad real estate you could ask for combined with a snazzy, full-size keyboard – number pad and all.
The difference is that the Samsung Notebook 7 Spin is equipped to flip… inside out. Though it's confined to a 1080p display, it's HDR-enabled, which beautifully distinguishes the Notebook 7 Spin from just about every other laptop on the market. Plus, unlike the latest round of MacBooks, it has an SD card reader and proper USB 3.0. It doesn't exactly push boundaries on the graphics front, but the Samsung Notebook 7 still manages to succeed by offering sublime value for rather competent specs.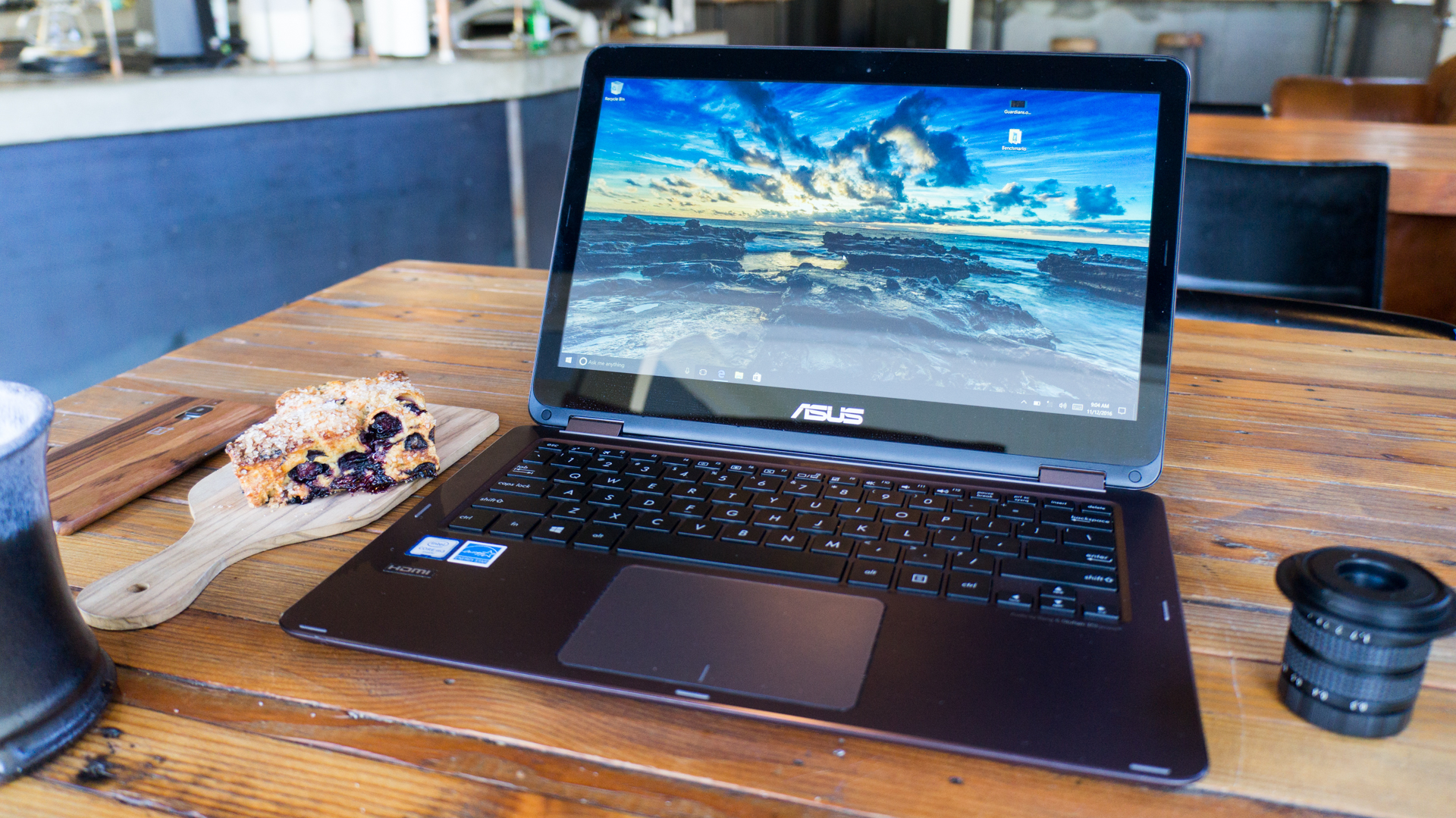 Unlike the Asus ZenBook Flip UX305 before it, the ZenBook Flip UX360 ditches the MacBook Air doppelgänger approach in favor of a hybrid design with a whole array of ports. Everything from USB-A to USB-C is present, along with micro HDMI and a micro SD card reader. At the same time, it doesn't neglect the wholly aluminum chassis of yesteryear.
Although it's still strikingly thin, the Asus ZenBook Flip UX360 still manages to bear more weight than many other laptops in its class due in part to its reversible display. On the upside, the keyboard and trackpad, which are notably large and comfortable, also contribute to the laptop's heft. While we're still not sold on the practicality of Windows 10 in tablet mode, the ZenBook Flip UX360 is ultimately an excellent value.
Read the full review: Asus ZenBook Flip UX360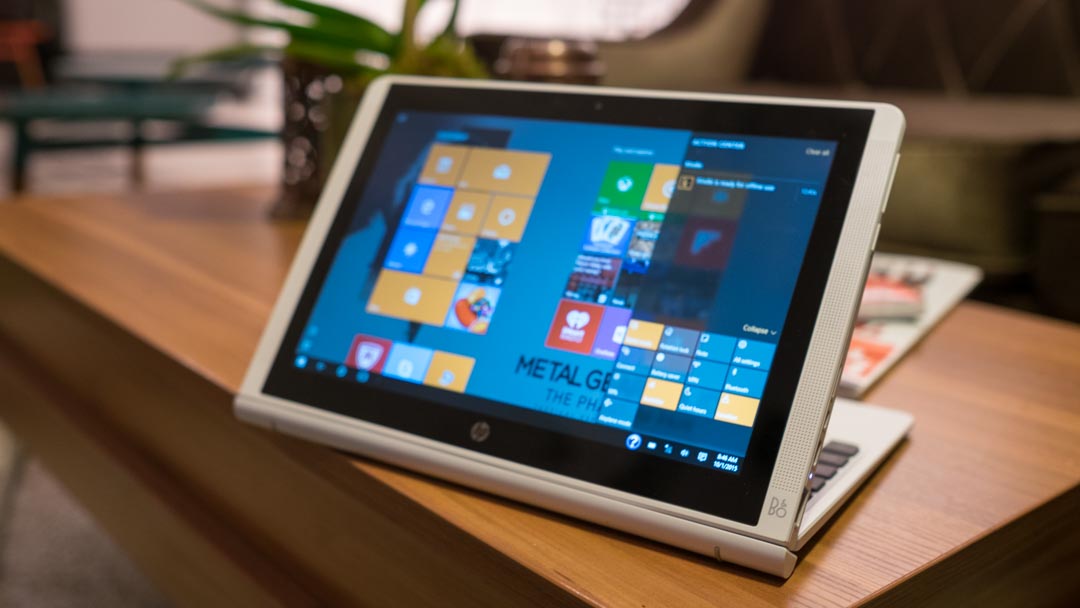 This 10-inch hybrid neatly packages a surprising amount of goods considering its small size. Outfitted with an HD screen and more than enough power to get you through a simple day of web browsing (and even some light photo/video editing), the Pavilion x2 proves that good things can come cheap, even Windows 10-fueled convertibles. 
What's more, when you're ready kick back with some streaming media, you can pop off the 10-inch hood for an equally impressive standalone tablet experience. If you'd rather opt for a bit more screen real estate, however, there's always a 12-inch model available as well.
Read the full review: HP Pavilion x2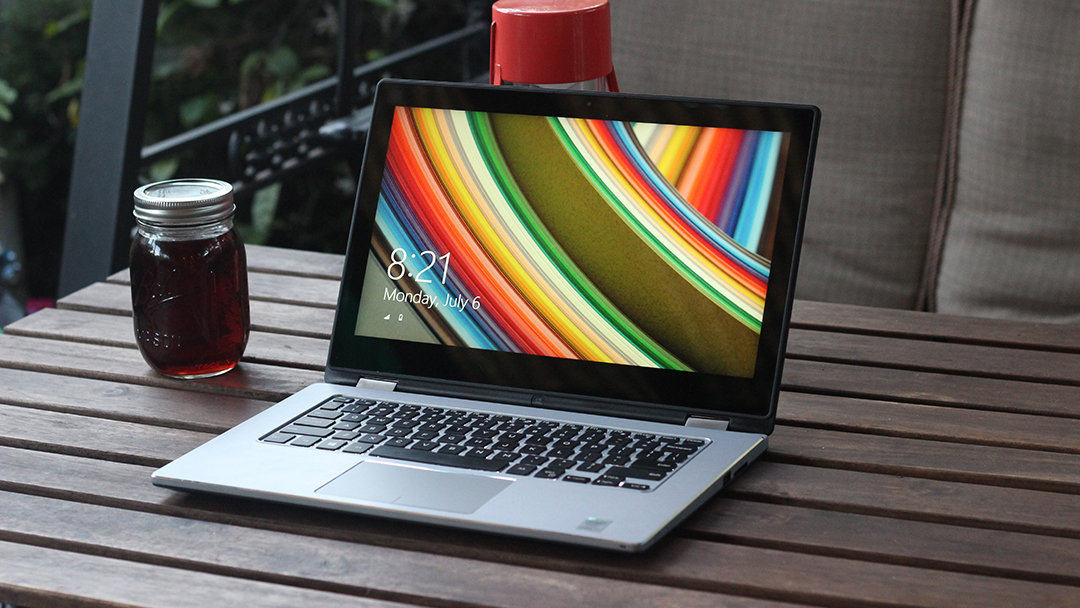 Though there's nothing remarkably distinct about the Dell Inspiron 13 7000, there's no denying it's a sturdy device that nigh-perfectly balances the worlds of both performance and style. What's best about the Inspiron 13 is its ability to camouflage itself as a conventional laptop. Bend that sucker back like you're about to break the screen right off the hinge, though, and you'll be greeted by a flexible tablet design accompanied by shrieks of terror from your colleagues. 
Students and freelancers dabbling in procrastination will be delighted to hear that the Inspiron 13 7000's keyboard, at least according to Dell, is indeed waterproof. We wouldn't advise, say, resting your steaming hot cup of joe on its full arrangement of QWERTY keys, but of course it's a welcome addition nonetheless.
Read the full review: Dell Inspiron 13 7000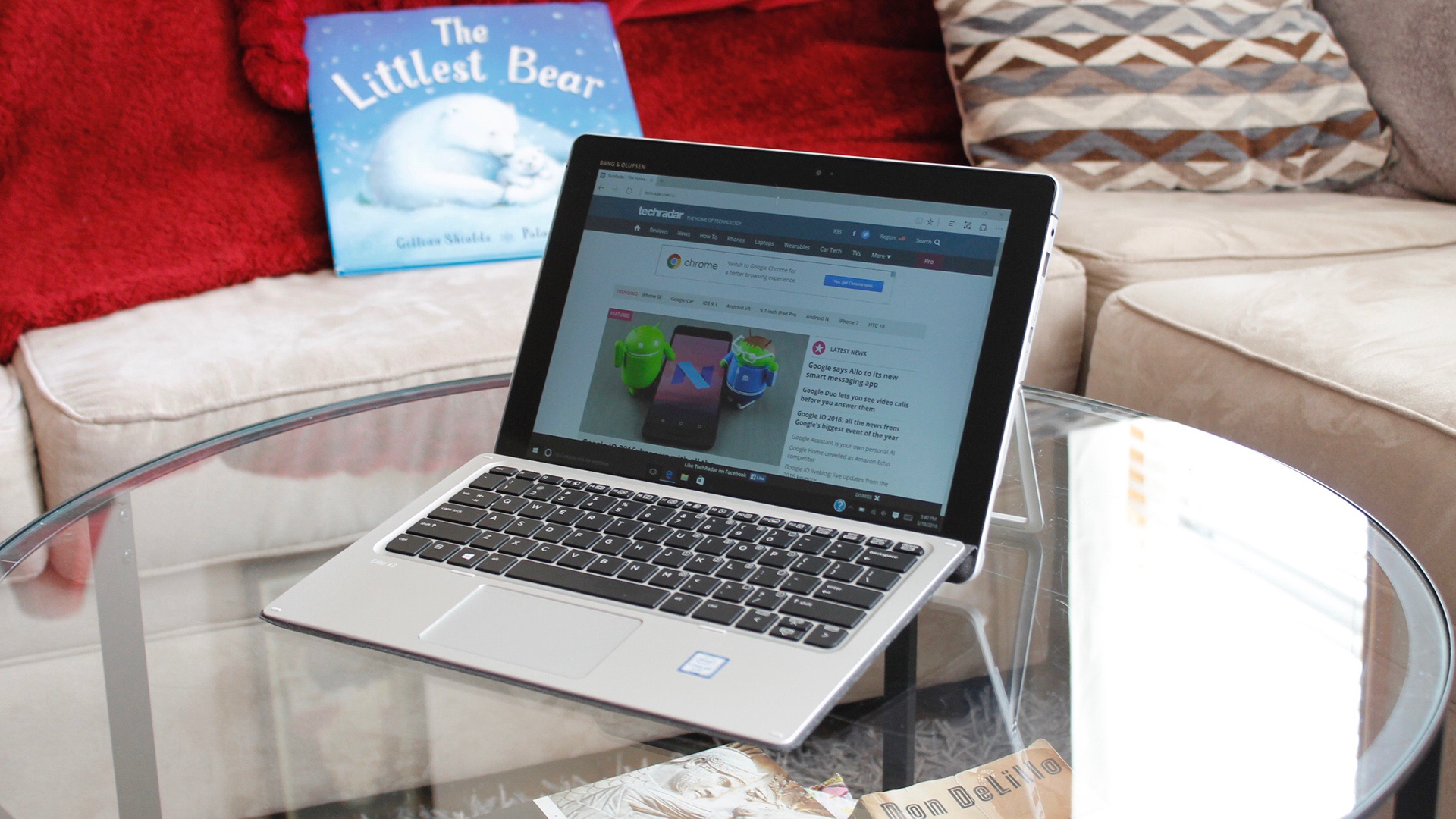 If you're looking for something more resistant than a Surface Pro but with minimal added weight, the HP Elite x2 1012 G1 is a top contender. Featuring a backlit keyboard, Wacom "Active" pen support and Thunderbolt 3, the HP Elite x2 1012 G1 is as versatile as it is good looking.
And that goes without mentioning the 12-point stress test the tablet underwent through production. That's right, HP claims that its Elite x2 1012 G1 can endure drops, bumps and temperature shifts that would leave other tablets on the market dead in the streets. Though its cost might seem extravagant for a device with only a 1080p display, the appeal of the HP Elite x2 1012 G1 is understood best when experienced in person.
Read the full review: HP Elite x2 1012 G1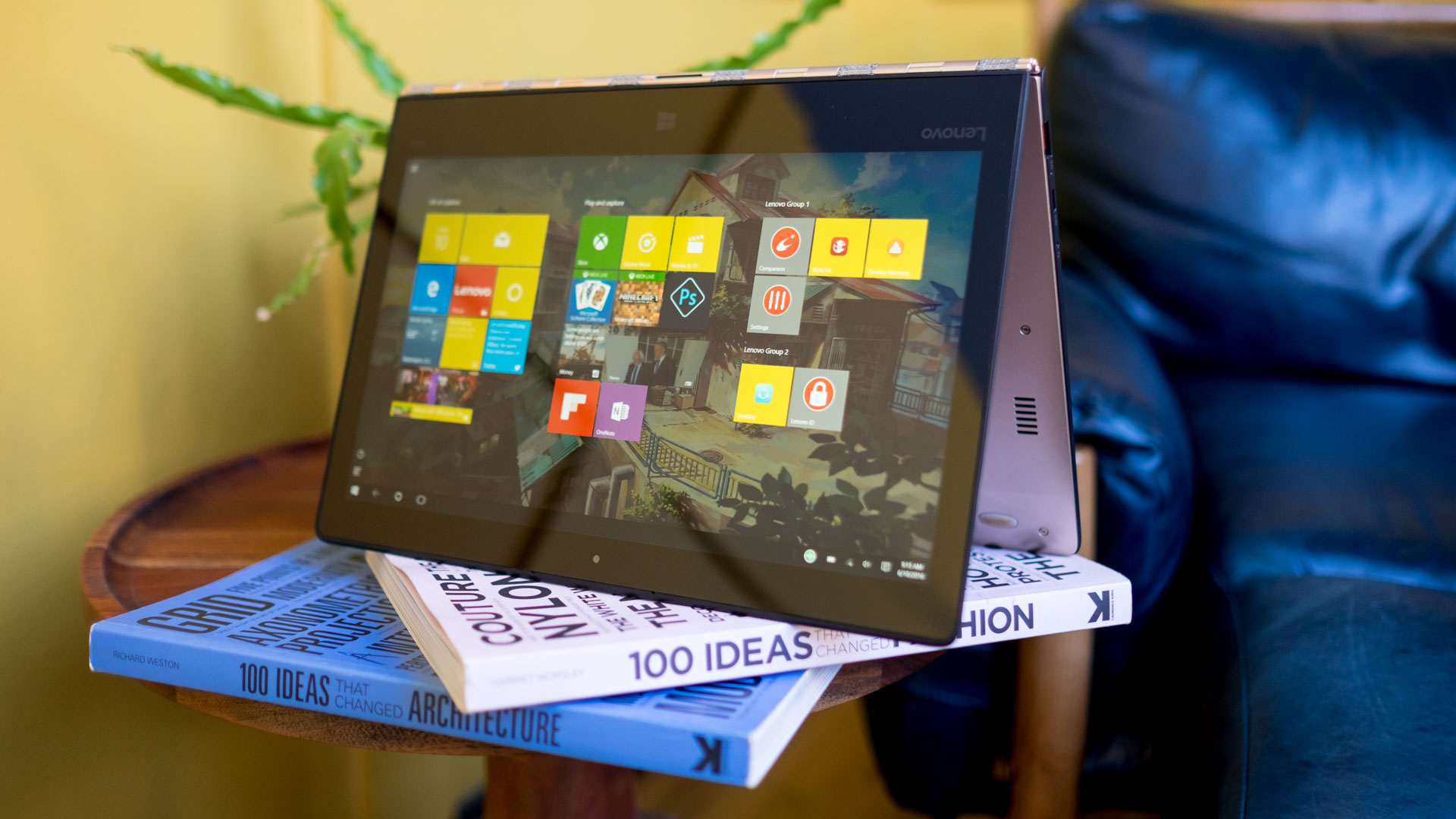 The Lenovo Yoga 900S feels like a direct response to Apple's 12-inch MacBook. The 12.5-inch display, the USB-C port and even the Intel Core-m chip on the inside reeks of the controversial, yet incredibly lightweight MacBook. It's a response, however, that brings with it a handful of notable advantages over Cupertino's solution.
For one, you get access to full-size USB 3.0 ports in addition to the Type-C interface. The highest end version ships with an m7 processor and 1440p display and costs less than MacBook's comparatively specced built-to-order model. Unfortunately, you'll also have to deal with a smaller trackpad and a similarly inadequate keyboard, but otherwise the Yoga 900S is an impeccable value.
Read the full review: Lenovo Yoga 900S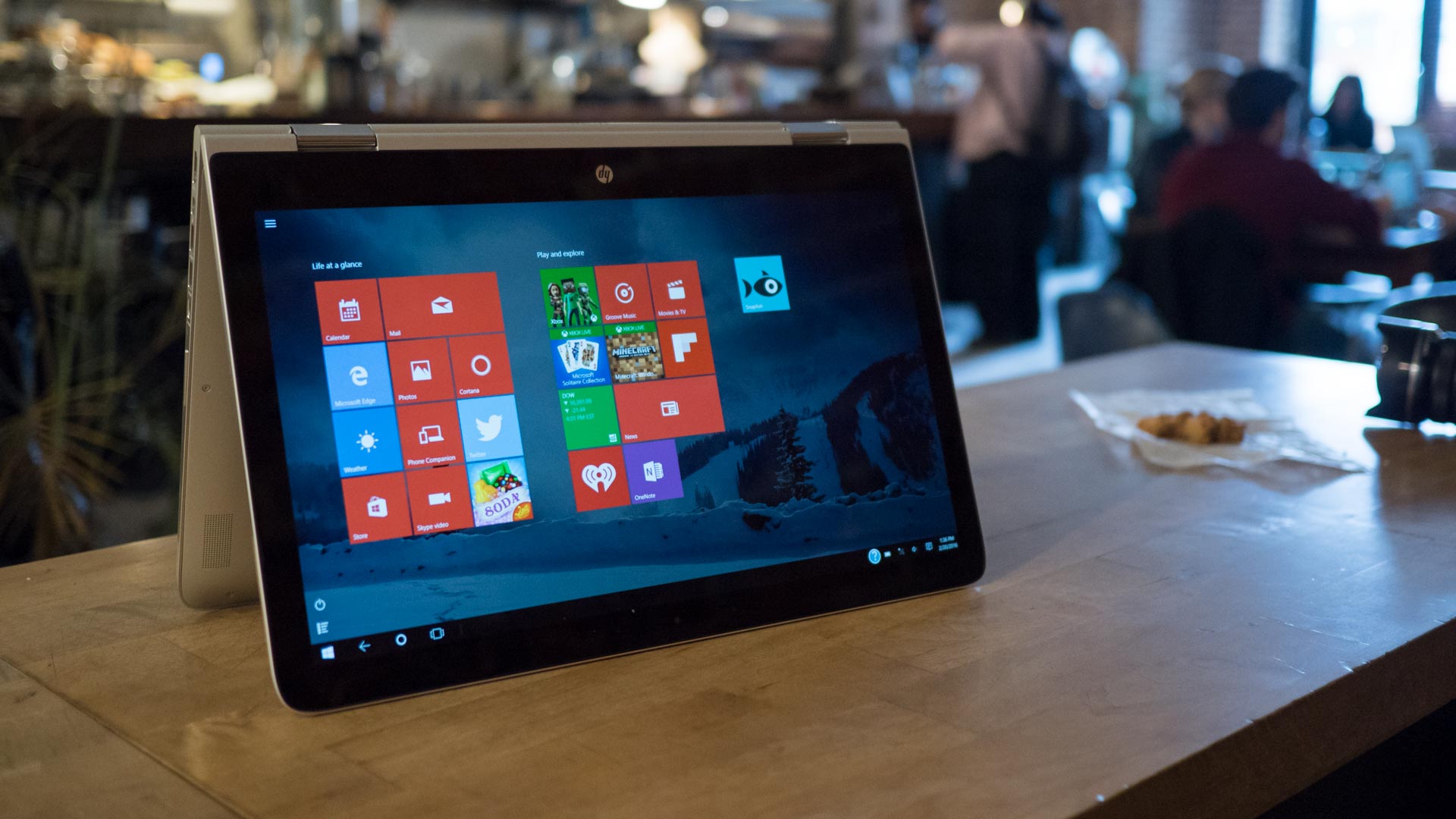 If the 13-inch Spectre x360 is too small for your workload, the Spectre x360 15 is an excellent 2-in-1 laptop that stands out with its thin, all-metal body and heavy contrast display. Featuring a vivid 15-inch IP touchscreen, it's only bettered by the inclusion of an optional UHD 4K panel.
Surprisingly, the x360's battery life is unfettered by its high resolution display, although that itself could be a result of the screen's weak backlighting effect. Unfortunately, while the smaller x360 has been upgraded to Intel's latest Kaby Lake chips, the HP Spectre x360 15 is complacent with Skylake until further notice. You'll get the newest, fastest tech available for a lower price if you don't mind a drop in panel size.
Read the full review: HP Spectre x360 15
Gabe Carey has also contributed to this article