iPads and Android tablets are fine, sure, but the length of their capabilities pales in comparison to that of Windows tablets. Ever since Microsoft's line of Surface Pro devices entered the picture, there's been renewed interest in these functionally competitive slates. With native keyboard and mouse support, it's not hard to see why either.
Find out which of these tablets also made our best laptops list
Full-on desktop software such as Adobe Photoshop and Vegas Pro, for instance, are out of the question completely on an iPad or Android device, and users are instead limited to "lite" or "express" versions of these utilities. Fortunately, that's not the case with the best Windows tablets, all of which tote a true PC operating system in a Kindle-sized package.
The top Windows tablets range from convertible to detachable and each has its own unique set of traits to draw you in. For some, it's literally drawing, with the bulk of the best Windows tablets offering stylus-enhanced apps like the leaked Microsoft Whiteboard to boost their utility. For others, it's the high-resolution screen or affordable price. 
Whatever you need, you can count on finding it here.
Despite the subdued naming convention, this is actually the fifth iteration of the Surface Pro. As a follow-up to the winning Surface Pro 4, it would have been every bit deserving of a number attached to it, too. That's because the latest Surface Pro sees not only the battery life improve by as much as 32%, but the accessories have been revamped as well. Although it's now sold separately, the Surface Pen has 4,096 levels of pressure sensitivity. What's more, the Alcantara Type Cover is markedly comfier than previous Surface Pro keyboards and, of course, the processor has been updated to Kaby Lake.
Read the full review: Microsoft Surface Pro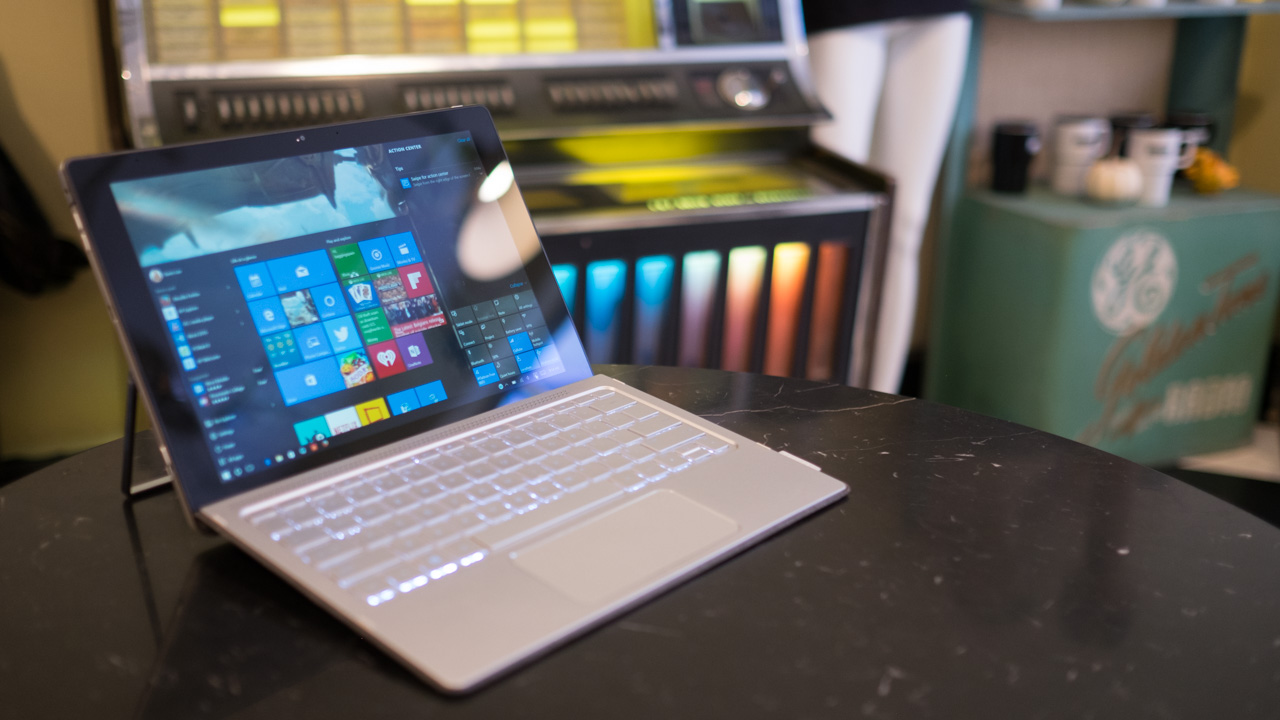 HP's Spectre x2 bears a striking resemblance to the Surface Pro 4. Take a closer look and you'll notice that it's thinner and lighter than Microsoft's slate. Although the Intel Core M processor might leave you tentative to adopt the HP Spectre x2, this isn't the Core m3 we're talking about – this is a 6th-generation, Skylake Intel Core m7, which bears almost the same performance as the full-blown Core i5 chip harbored by the Surface Pro 4. All the while, it's cheaper and more power efficient as well.
Read the full review: HP Spectre x2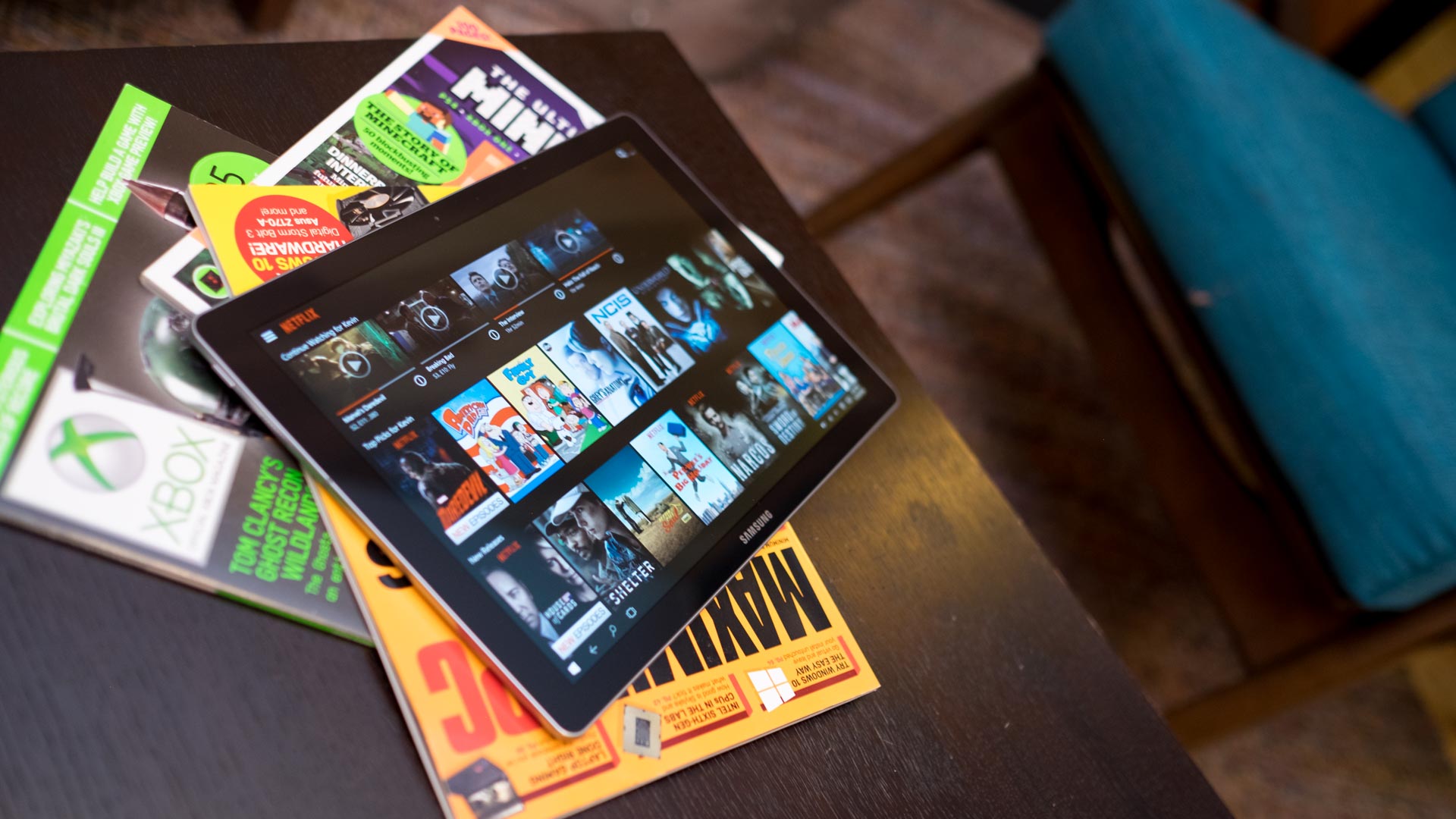 The Samsung Galaxy TabPro S is a knockout 12-inch tablet that's thinner and better built than most Windows 10 slates. It also offers a uniquely vibrant Super AMOLED screen you won't find on any Windows device either, plus a pair of punchy speakers that actually sound good. Its keyboard feels a bit lackluster but if you get over this short coming, it's the perfect Windows 10 tablet to use while streaming media and games.
Read the full review: Samsung Galaxy TabPro S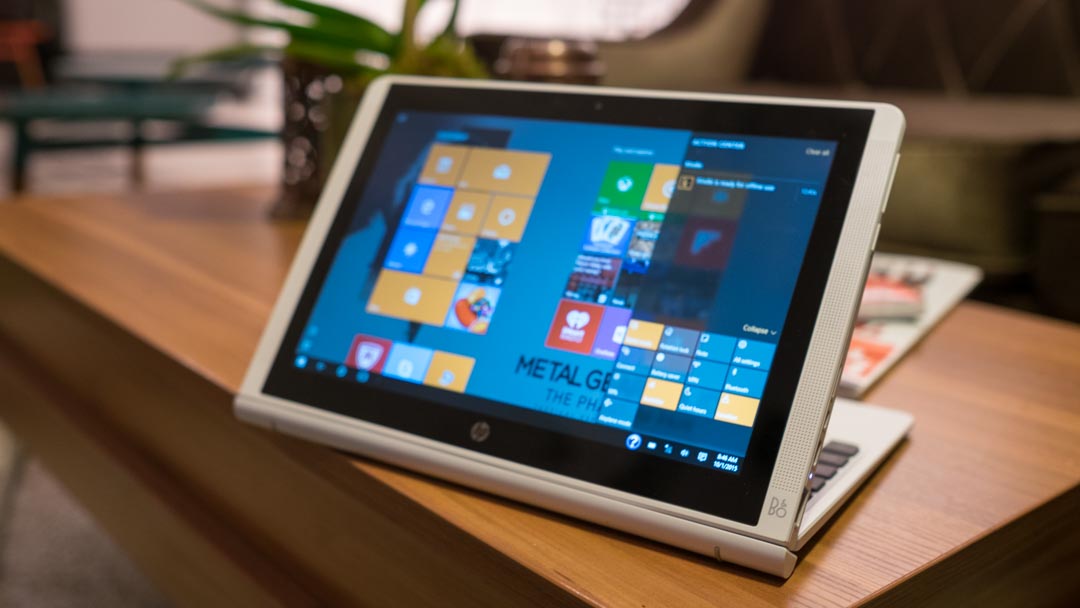 Getting into the world of Windows 10 convertibles isn't cheap unless we're talking about the Pavilion x2. This 10-inch hybrid comes packing a surprising amount of goods even if it's a short stack. The frugal slate comes stacked with a HD screen and more than enough power to get you through a day of web browsing and basic image editing. And when you're ready for leisure hour, you can pop off the hood for a sublime tablet experience. Just bear in mind that a lot of retailers are starting to drop the HP Pavilion x2, so if you want one soon, you better act fast.
Read the full review: HP Pavilion x2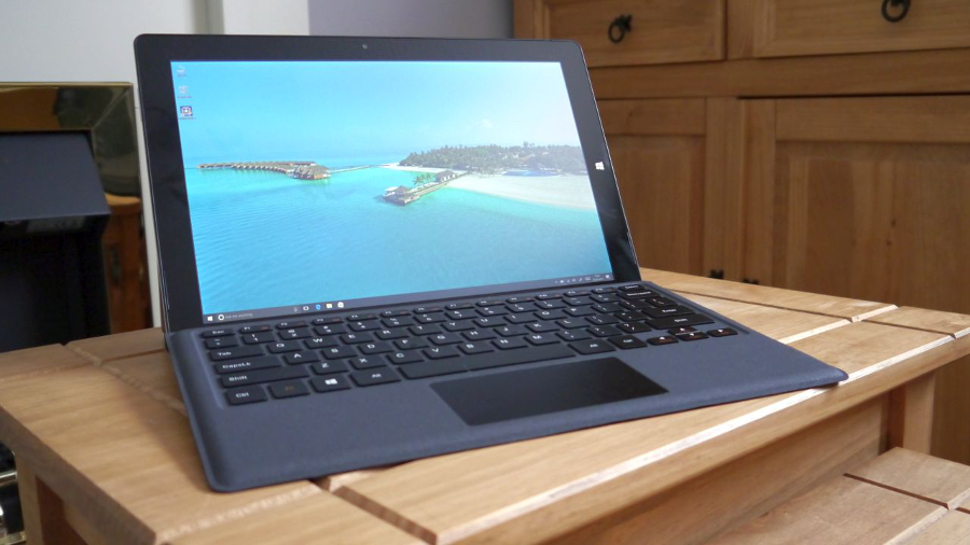 In a sense, the Lenovo Miix 510 is the Surface Pro alternative that you buy when you're fed up with Microsoft's reluctance to move forward with its connectivity practices. USB-C is here, and it's brought a friend with it; of course, we're talking about the – elusive in this day and age – USB 3.0. Everything else is right where you would expect it. While the screen is limited to 1080p, the Lenovo Miix 510 comes with an active stylus (with pen loop), a detachable AccuType keyboard and an articulating kickstand for flexibility without limits. Unfortunately, it's the battery that suffers most, but as long as you don't mind it exhausting after 2 hours and 57 minutes (according to our PCMark 8 test), the Lenovo Miix 510 is a surefire win. 
Read the full review: Lenovo Miix 510 
Gabe Carey has also contributed to this article