It's Amazon Prime Day! Sort of. The Prime Day deals begin now, with about 50 deals of the day running between now and midnight. They are better than we were expecting!
Do have a good browse of these deals – they're all listed below – because they all expire at midnight at which point they'll be replaced by deals for different products. Those midnight will then run until midnight on Tuesday – 30 hours of deals instead of 24!
If you're not yet an Amazon Prime member, you'll need to sign up quickly before you can get any of these deals. You can grab a 30-day free trial easily enough, and if you stick around after that it's just £79 for the year.
At the top of the page you'll see the amazing deals Amazon is running on its own devices, including Echo, Kindle and Fire TV Stick. Under that, we've listed all the best deals by category! Once again – beware, this first batch will expire at midnight (though the Amazon devices deals will run for a full 30-hour stint).
Today's best deals around the web
Amazon Prime Day: Amazon devices deals 2017
In this section you'll find all of the cheap deals on Amazon's own devices, whether it's Amazon Echo speakers, Kindle e-readers, Fire tablets or TV sticks!
Amazon Echo: down to £79.99 from £149.99
The Amazon Echo is Amazon's flagship smart speaker, powered by the world-renowned Alexa smart home helper. It's still the original smart speaker and one of the best. We gave it 4-stars in our review last year.
Amazon Echo Dot: down to £34.99 from £49.99
The Echo dot is the mini and more popular version of the Echo. It sport a mini speaker and also an audio-out port to plug it into external speakers. It got 4.5-stars from us in our review just recently.
Amazon Fire TV Stick : down to £29.99 from £49.99
Amazon's TV and music streaming stick plugs straight into your TV and instantly smartens it up, bringing you Netflix, Amazon Video, Spotify, gaming, shopping and loads of other things. At £20 off this has to be a must-buy if you don't already have one.
Amazon Fire TV 4K Ultra HD: down to ??? from £79.99
Essentially the same as the Fire TV Stick with Alexa remote, only this is more of a set-top option which goes beyond 1080p video and streams 4K video from Amazon and Netflix. No deal has been revealed yet but that doesn't mean there won't be one!
Amazon Dash buttons: down to £1.99 from £4.99
Run out of that everyday item? Whether it's toilet paper, beer, cat food, coffee, washing powder of a range of other things – you can instantly order a same-day or next-day replenishment at the touch of one of these Dash buttons.
Amazon Kindle: down to ??? from £59.99
The 6-inch entry level Kindle is a fantastic e-reader, drawing on Kindles of the past to deliver a fabulous, functional and hassle-free reading device. We gave this one 4-stars in our review. No deal revealed yet but we reckon there's one coming!
Amazon Kindle Paperwhite: down to £79.99 from £109.99
The Amazon Kindle Paperwhite is the step-up e-reader for those who want a higher-res screen, a built-in light and a more comfortable reading experience – and are willing to pay a little extra to get it .
Amazon Kindle Voyage: down to £129.99 from £169.99
The Voyage is another e-reader and another step up in price, offering as it does premium build quality, a flush display, an automatic-brightness display and a few other premium extras. A worthy step up from the Paperwhite.
Amazon Kindle Oasis: down to ??? from £269.99
And here we have the best of the best, the most expensive e-reader ever released, the one with all the bells and whistles including stupendous e-ink display. If money is no object this is for you! No official deal for this one yet – watch this space!
Amazon Fire 7 tablet: down to £29.99 from £49.99
This is already a super cheap 7-inch tablet even before any Prime Day discounts. It packs the Alexa smart helper, and you can install all your favourite apps like Spotify and Netflix. At £29.99 there's no arguing with this amazing deal.
Amazon Fire HD 8 tablet: down to £49.99 from £79.99
The Fire HD 8 tablet is a good step up from the 7-incher above and packs an 8-inch HD screen as well as some other core upgrades. Worth spending the extra if you want a bit more than the bare essentials.
Amazon Fire 7 Kids: down to £69.99 from £99.99
We already know this one is going to be on sale. This is essentially a Fire 7 tablet, with child protection software, a kid-proof case and loads of kids games and content for your little ones.
Amazon Fire HD 8 Kids: down to £89.99 from £129.99
Essentially the same as above but with HD 8-inch screen and a bit more oomph. Kids will appreciate the extra screen space, and they're less likely to get frustrated with a bit more grunt to power their games and video.
Amazon Prime Day: mobile phone deals
Although there are one or two excellent contract phone deals knocking around this Amazon Prime Day, they are far outnumbered by the offers on SIM free mobiles. Bearing in mind that you can lay your hands on a SIM only deal from a mere £4 a month, we recommend that you strike while the iron is hot for flashy new handset.
Samsung Galaxy S8 | £235 £125 upfront (with PRIMETR code) | 5GB data | Unlimited calls and texts | £27.99pm at Mobiles.co.uk
The cheapest way you can now own one of the planet's best Android phones on contract – enter the code PRIMETR to get £110 off the upfront cost. Total cost over 24 months £796.76 
Wileyfox Swift 2 X: down to £149.99 from £219.99 at Amazon
Better than your average budget phone (read our Wileyfox Swift 2 X verdict here) this is a splendidly designed handset with a vibrant, detailed screen. And now it's down to only £150. A brilliant bargain!
Wileyfox Spark X: down to £89.99 from £139.99 at Amazon
We've saved the cheapest phone deal until last! And yes, you are reading that correctly – you can get this 5.5-inch Android smartphone for less than £100! Ideal if you want a cheap, second phone for emergencies.
Google Pixel: down to £469.99 from £599.99 at Carphone Warehouse
The Google Pixel was only released last autumn, but we're already seeing brilliant deals. This is a massive £130 saving on the upfront cost – a handset we rated 4.5/5 in our Pixel review.
iPhone SE: down to £349 from £359 at Mobiles.co.uk
Ok, so £10 isn't the hugest margin you'll save this Prime Day, but this 64GB iPhone SE price is £40 cheaper than anywhere else. Enter IPHSETR to get the discount and the power of the iPhone 6S in palm-sized casing.
Huawei P8 Lite: down to £149.99 from £249.99 at Carphone Warehouse
That's more like it! A mighty £100 saving here on the very respectable P8 Lite. If you need a cheap blower for your holiday or music festival, this should be on your shortlist.
Amazon Prime Day: 4K TV deals
LG 49UJ630V 49-inch 4K HDR TV: down to £499 (save £100)
Diving under the £500 barrier for the first time, this 2017 version of the 49-inch LG smart TV with a 4K HDR display has received a £100 discount for Amazon Prime Day. Expires at midnight
LG 55UJ630V 55-inch 4K HDR TV: down to £689 (save £190)
If the 49-inch model above it tempting, but you need something bigger, then you might find a match with this other Amazon TV deal. It's the same great 2017 version of the TV, but with a larger 55-inch screen. Expires at midnight
LG 43UJ630V 43-inch 4K HDR Smart TV £379 (save £120)
A 43-inch TV is more than enough for most homes and this is one of the cheapest 4K HDR TVs we've ever seen and from a company we've all heard of too! Expires at midnight. 
LG 28MT42VF 27-inch 720p TV: down to £144.99  (save £55)
Looking for something for the spare room, or maybe something for children not ready to appreciate the world of 4K? Then this is a super small TV deal. Why not turn it into a smart TV with a super cheap Amazon Fire TV stick for just £29.99.
Hisense H55M6600 55-inch Smart 4K HDR Curved TV: down to £439  (save £110)
Nice, that's £110 cheaper than last week! This really is a fantastic price for curved screen of this price You're all set for some incredibly immerse movie action thanks to the 4K HDR screen.
Amazon Prime Day: Tech deals
20% off fashion at Amazon.co.uk
Save on fashion items including clothes, shoes, purses, bathing gear and loads more until the end of the day! This is one of the few deals that will run from now until the end of Tuesday so fill your, err, boots.
PlayStation 4 Pro with Horizon: Zero Dawn with 3 games only £349.99
Our general rule nowadays is don't pay the default £350 for a PS4 Pro on its own. With this bundle you can get Horizon: Zero Dawn, WipEout: Omega Collection and call of Duty: Infinity Warfare thrown in for free.
B&O Play headphones: down to £135 (save £45.10)
There's some really good headphones on sale this Amazon Prime Day, not least the excellent B&O Play over-ear headphones from Bang & Olufsen. These headphones both look, sound and feel amazing! Ends midnight tonight
Beats Studio Wireless Titanium headphones: down to £199.99 (save £73)
If you've always wanted a pair of Beats headphones, then Amazon Prime Day is your friend because these wireless cans come with a £73 saving. Ends midnight tonight
Dell Inspiron 7000 gaming laptop: down to £699 (save £200)
Get this 15-inch gaming laptop from Dell, discounted from £899 to £699! This laptop has the latest Kaby Lake Intel Core i5-7300HQ CPU, 8GB RAM, 256GB SSD and an Nvidia GeForce GTX 1050. Ends midnight tonight 
Dell Inspiron 15: down to £279 (save £100)
Another brilliant deal on a Dell laptop here. This model has an Intel Core i3 CPU, 4GB RAM, 1TB HDD, integrated graphics and an HD screen. Ends midnight tonight 
Super cheap laptop: down to £99 (save £60)
If you're after a super cheap laptop deal this Amazon Prime day, look no further than this bargain on the iOTA One. Amazon usually sells it for £159.99. Ends midnight tonight 
Logitech wireless gaming headset: down to £109.99 (save £60)
Save £60 on the Logitech G933 Artemis wireless gaming headset with 7.1 surround sound for PC, Xbox, PlayStation and mobile devices. This is a lot cheaper than it's available anywhere else. Ends midnight tonight  
Logitech gaming headset: down to £28.99 (save £40)
Save a good whack on this (wired) gaming headset from Logitech. If you're after a cheap gaming headset for your PC or PS4 that punches above its weight, The Logitech G430 headset will serve you well with 7.1 surround sound audio and a comfortable, flexible headband. Ends midnight tonight 
Logitech G403 gaming mouse: down to £29.99 (save £17)
If you're after a new gaming mouse for your PC, one that will also be great for every day PC use, but don't want to spend loads then this is a great option. At the usual price it was already a good deal but at £29.99 it's a bargain! Ends midnight tonight
Logitech G403 Wireless gaming mouse: down to £57.99 (save £32)
The G403 is also available as a wireless mouse and it's also available as an Amazon Prime Day deal! This one can be plugged in and run wired if you're out of battery. Ends midnight tonight  
4TB external HDD: down to £99.99 (save £27)
Western Digital hard drives are the most popular in the world and this product here is designed to add additional storage to your laptop or computer, as well as automatically backing up any important data. Ends midnight tonight  
Norton Security Deluxe 3.0: down to £18.99 (save £4)
If you want to keep all of the devices in your household safe, this is a great product. It'll keep away nasty malware and viruses and can be installed on up to 5 devices at once including PC, Mac, smartphones and tablets. Ends midnight tonight 
Amazon Prime Day: Baby product deals
Motorola video baby monitor: down to £79.99 (save £30)
Save £30 on the Motorola MBP48 video baby monitor. This gadget has a 5-inch screen and is capable of two-way communication. Ends midnight tonight  
Double pushchair: down to £186.68 (save £113)
If you need a pushchair for two kids at once this is a great deal on a tandem pushchair. The £186.68 asking price is the cheapest this product has ever been, a genuinely good deal. Ends midnight tonight  
Amazon Prime Day: Home improvement deals
Flymo robotoic lawn mower: down to £449.99 (save £150)
If you have a lawn you've been neglecting this summer, perhaps a robotic lawnmower would solve your problem? This Flymo model is reduced by £150 for Prime Day. Ends midnight tonight  
Bosch cordless screwdriver: down to £20.99 (save £9)
Cordless screwdrivers come into their own as soon as you need to put some furniture together or fix some shelves. They make a painful task into an easy one that only takes a few minutes. Ends midnight tonight  
Amazon Prime Day: Outdoor deals
Coleman Coastline Deluxe 4-person tent: down to £176.40 (save £76)
Pick up this tunnel tent with a huge saving – it's down to £176.40 for today only. The normal price is £251.99. Ideal for tall people! Ends midnight tonight 
Coleman Event Shelter: £111.33 (save £45)
If you're camping or simply having a barbecue outside and want to add a shelter in case it rains, this deal is for you. This is a large canopy, measuring 4.5m by 4.5m s you'll get plenty of people inside. Ends midnight tonight 
Amazon Prime Day: Home & Kitchen deals
Neato Robotics Robot Vacuum: down to £359.99 (save £220)
Get an amazing £220 off Neato's robot vacuum! It automatically maps and navigates a whole floor of your home, unlike cleaning bots that just bump into walls. Its D-shaped body can reach into corners. Ends midnight tonight  
Shark True Pet Vacuum Cleaner: down to £139.99 (save £160)
Tired of pet hair clogging up your carpet? This vacuum cleaner will sweep up every trace of fur thanks to its motorized rolling brush. Hair, dust and other allergens are sealed away inside. Ends midnight tonight  
Vax Steam Mop down to £33.99 (save £15.01)
Get your kitchen and bathroom clean without harsh chemicals using the power of steam. This brilliant steam cleaner is great for tiles, taps, mirrors, windows, mirrors and more, and provides up to 15 minutes of continuous steam. Ends midnight tonight  
Karcher Steam Cleaner down to £69.99 (save £40)
Give your home a deep cleaning with Karcher's compact but powerful steam cleaner. It only uses water – no detergents or disinfectants – and blasts away 99.99% of bacteria. Ends midnight tonight  
Black+Decker compact vacuum down to £51.99 (save £27.43)
Small and powerful, this handheld vacuum has a smart nozzle design that swivels 200 degrees to reach nooks and crannies. It charges four times faster than most compact vacs, and is perfect for cars and caravans! Ends midnight tonight 
Bissell Carpet Washer down to £199.99 (save £130)
Give your carpets a new lease of life with this powerful cleaner from Bissell. Six rows of brushes lift hair and dust, and loosen dirt stuck deep in the pile. Water is kept at a constant heat, and edge brushes make cleaning around furniture easy. Ends midnight tonight 
Vax Carpet Washer down to £44.99 (save £22)
Never pay for professional carpet cleaning again! This home cleaner is an absolute bargain at £44.99, with a powerful motor and wide cleaning head to get your carpets looking like new in record time. Ends midnight tonight 
Vax Cordless Vacuum Cleaner down to £96.99 (save £42.01)
Free yourself from cumbersome cables! This cordless vacuum's lithium battery will let you clean your home several times over on a single charge. The head is easy to steer, and it's great for carpets and hard floors alike! Ends midnight tonight 
Miele Cat and Dog Vacuum down to £122.99 (save £47)
Get £47 off this vacuum cleaner, specially designed for sweeping away pet hair, dust and fluff. Its rotating brush will grab every last hair, and it features an Active AirClean filter to eliminate that distinctive doggy odour. A brilliant deal! Ends midnight tonight 
Amazon Prime Day: Alcohol deals
Hardys Nottage Hill Carbernet Shiraz (case of 6): now £26.40 (save £3.60)
If you love your Australian wine, this is a good one (we know from experience!). This is quite a bit cheaper than you'll get it in the supermarket. Ends midnight tonight
Chateauneuf du Pape Chemin des Papes: down to £13.40 (save £4.36)
Get this very popular red wine at a £4.36 discount per bottle – it's down to £13.40. Those in the know know this is an amazing wine and worth the money! Ends midnight tonight
JP Chenet Light Sparkling Rosé (case of 6): down to £15.90 (save £2.10)
This one is great for summer barbecues and tastes fruity and has a "supple, pleasant and balanced mouth". Oh yes. Ends midnight tonight
Amazon Prime Day: Beauty product deals
Burt's Bees Nuts about Nature Gift Set: down to £10.97 (save £9)
Go Nuts for nature with this collection of tip to toe pampering products, ideal for a gift for someone else or just yourself. Ends midnight tonight 
Elemis skin cream set: down to £48.30 (save £21)
"Use the biotec skin energising system to re-boot the skin and maintain optimum functionality for a youthful-looking and beautifully revived complexion" says the Amazon listing. If it's broke, turn it off and on again. Ends midnight tonight 
Amazon "leaks" first Prime Day deals
Throughout the previous week, Amazon has been leaking some of the upcoming Amazon Prime Day deals in order to drum up interest. It started with a vague promise that an unnamed LG 43-inch 4K TV will be "at least 30% off. But since then we've had some more firm details.
On Friday, Amazon revealed that the Amazon Fire 7 Kids Edition and Amazon Fire 8 Kids Edition tablets will both be discounted – the 7-inch one will be down from £99.99 to £79.99 and the 8-inch one from £129.99 to £89.99. Also from Amazon, Dash buttons will be down to £1.99 and still come with a £4.99 discount after your first press.
Also interesting of these new Prime Day deals is the Philips Hue White and Colour Ambience Starter Kit – a TechRadar office favourite – which will be discounted by "at least 30%" which means you'll get three colour E27 bulbs (so that's the screw caps rather than bayonet fittings) and the Hue Bridge for about £100 which is a really strong deal – the bulbs usually go for about £50 each.
More Amazon Prime Day deals revealed in advance were 50% off the De-Longhi Nespresso Lattissima Touch automatic coffee machine, 35% off the Breville High Gloss sandwich toaster, 65% off the Hoover Freedom 2-in-1 cordless vacuum cleaner and 55% off this Black+Decker cleaning iron.
We're also going to see a return of one of last year's most popular deals in 30% off various Trunki ride-on kiddy suitcases.  There's also going to be "at least" 20% off the Motorola video baby monitor as well as various pet-related deals.
Prime Day 2017 details:
While this is the third annual Prime Day, this year Prime members will be getting an additional 6 hours of deals, with 30 hours of mayhem rather than the usual 24. Consequently, the Prime Day deals will start at 6pm on Monday July 10, with new deals launching every five minutes.
The "hundreds of thousands of deals" claim is slightly dubious as it adds up all of the Prime Day deals across all 13 participating countries. That being said, there will still be thousands of deals available in the UK so you probably won't be short of prices to browse through.
"Our members love Prime Day and we were thrilled by the response over the last two years. It is inspiring us to make it even better this year for Prime members," says Greg Greeley, Vice President Amazon Prime.
"Every side of our business is working to deliver more deals for a record number of shoppers. We even decided that 24 hours in a day just isn't enough time to shop all of the great deals – so we're giving Prime members 30 hours to shop on Prime Day!"
This year's new Prime Day specials 
The extra 6 hours of deals can be explained by Amazon's Prime Day US strategy, where Prime Day will run from 9pm Eastern Time to midnight Pacific – three extra hours at each end. For us in the UK, it's pretty handy to see the first deals at a comfortable time in the evening rather than having to stay up until midnight so it's all good by us.
Amazon also promises that deals this year will be easy to navigate and that's also a good thing. The Amazon shopping experience is heavily dependent on people searching for what they want – the browsing experience can be quite poor, particularly on Black Friday and manic days like it. So any attempt to make browsing deals a lot easier sounds like a good idea to us and no doubt it'll help Amazon shift more gear too.
You'll also for the first time on Prime Day be able to use the Amazon app to track the deals you're interested in – so as usual with lightning deals, tick the ones you like the look of and you'll be alerted when the deal goes live so you can see the new price.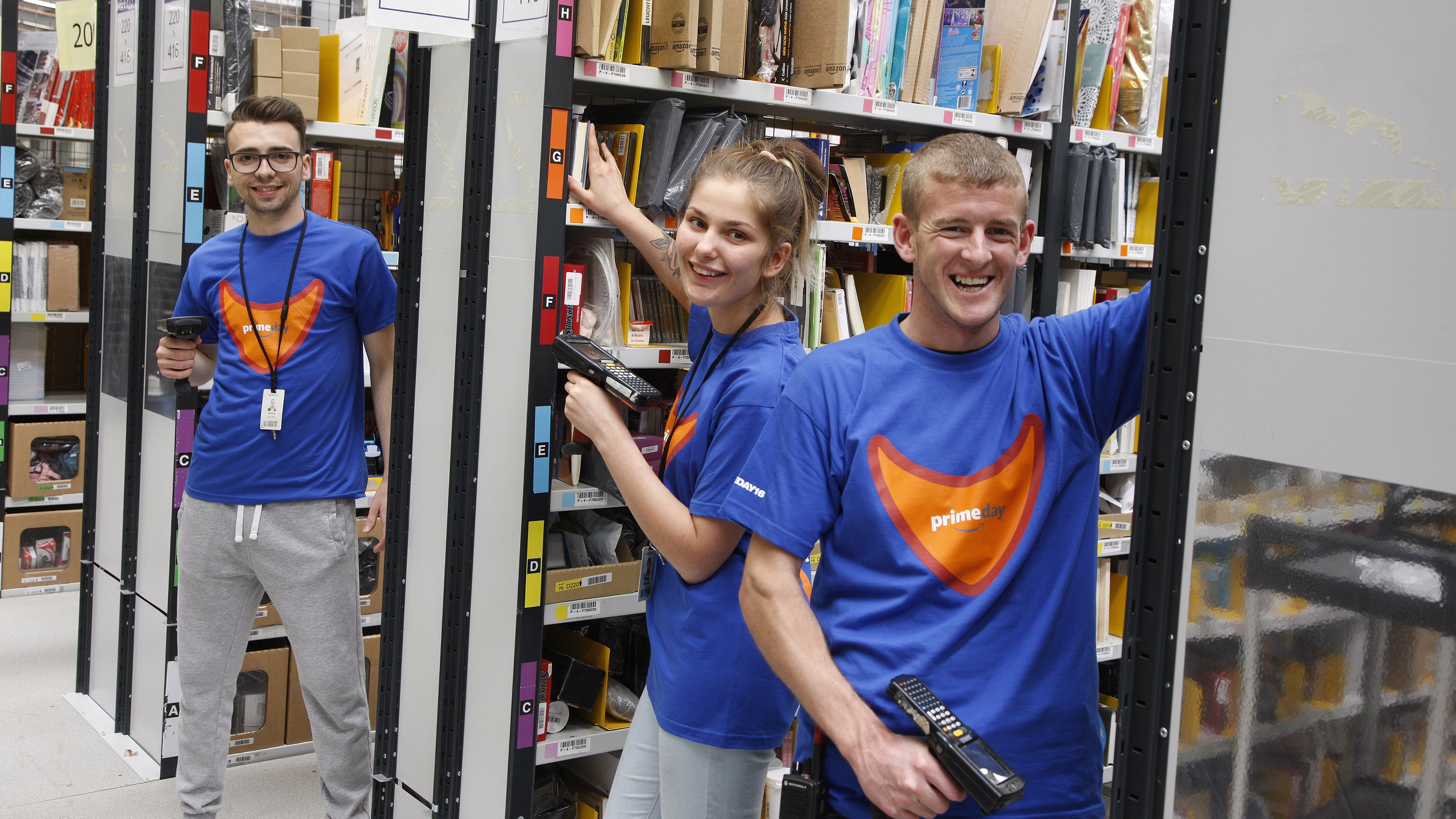 The Amazon lottery
In additional to all of this, Amazon has also launched a big drive on Amazon Music Unlimited – its wannabe Spotify rival. Prime members who haven't yet tried the Music Unlimited service can now secure four months of music for just £0.99. Who knows, maybe you'll like it? And at that price why not have a look?
Between July 7 and July 11 Prime members also have the chance to win £100,000 in cash simply by streaming Amazon Video via a Fire TV, Fire TV Stick or the Amazon App on your games console. Prime members can also save up to 40% on a Kindle Unlimited membership and up to 25% at Prime Pantry between 3rd July and 6th August.
So yeah, in case you hadn't guessed – the whole point of Prime Day from Amazon's point of view is to drive Prime subscriptions. We'll be right there on Prime Day listing all of the best deals so come back to TechRadar on July 11 to see which deals we rate the best!
What usually happens on Prime Day
Last year it was the biggest day in Amazon's history: Amazon's traffic was up 36%. It sold 90,000 TVs and thousands of Kindle Paperwhites, Fire TV Sticks and tablets.
In just three hours US customers had bought 18,048 pairs of headphones, while in the UK we bought 600 Trunki suitcases before breakfast. Amazon sold enough Philips Hue bulbs to replace every light in the Albert Hall daily for four and a half years.
So what exactly is Prime Day? Can you trust the deals or is Amazon at it? And when will Prime Day 2017 be anyway? Read on for the answers to these questions and some you might not have thought of.
When is Amazon Prime Day 2017?
Amazon Prime Day 2017 will fall on July 11, though in the UK it will start at 6pm on July 10. In the US it'll run from 9pm Eastern to midnight Pacific.
What's the point of Prime Day?
Prime Day exists to promote Amazon's Prime subscription service, which Amazon says is the best deal in the history of shopping. Prime Day is for Prime members, many of whom will sign up for a free trial of the service so they can get the deals. Once signed up, many of them stay as Prime subscribers.
Why Amazon Prime Day matters
If you're looking for bargains, Prime Day 2017 is important – not just for gadgets, but for any kind of item. For example, on Prime Day 2016 Prime members bought 215,000 pressure cookers, 200,000 pairs of headphones, 24,000 hammocks, 23,000 Roomba robots and 14,000 Lenovo laptops. 
The crucial difference between Prime Day and Black Friday/Cyber Monday – other than it being Amazon's idea – is that November's deals are geared towards gifting, because of course it's the holiday season. Amazon Prime Day is more about personal shopping, either for treating yourself or for saving money household items.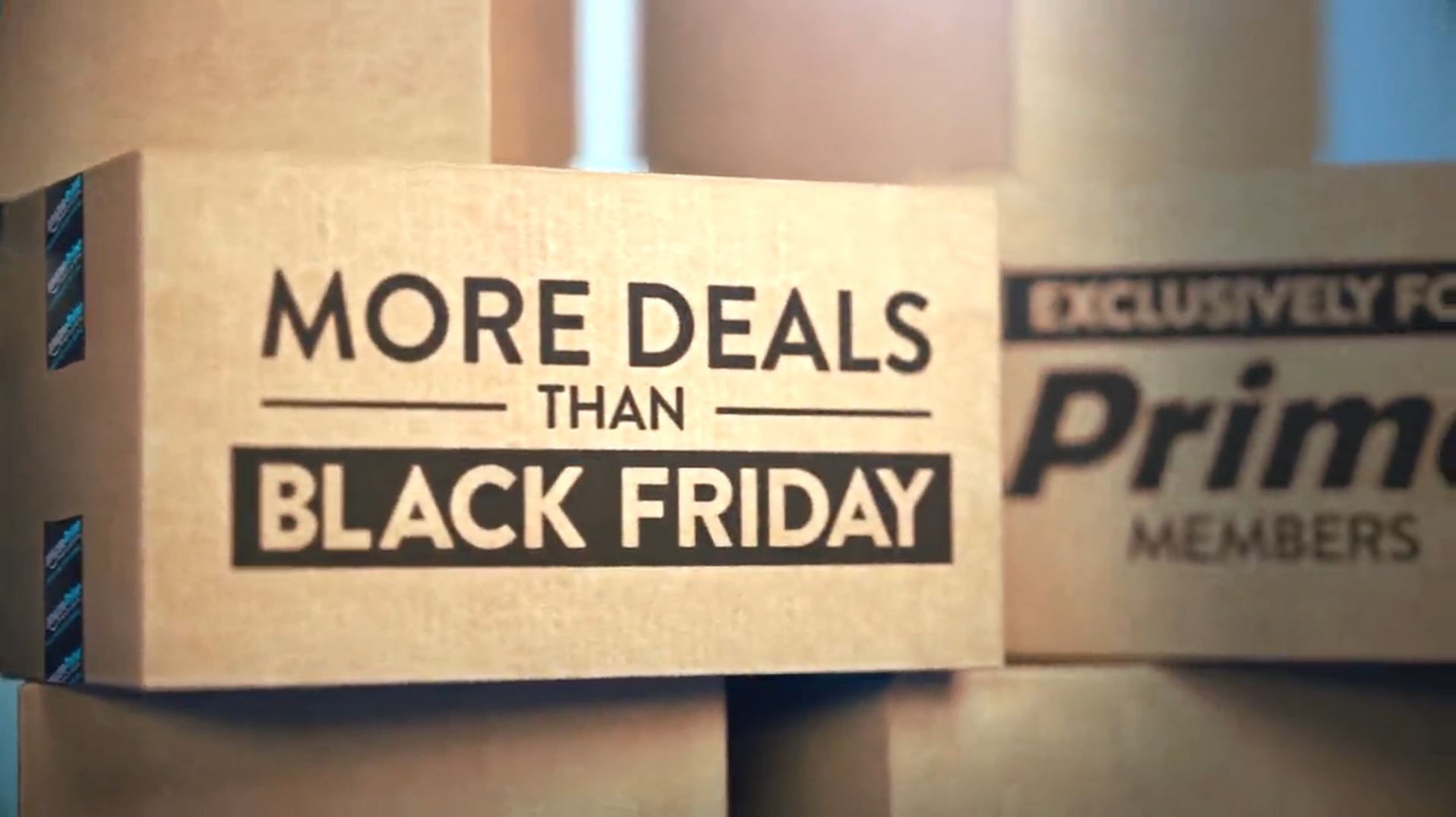 Will Prime Day 2017 be more exciting than last year?
That depends on what you're planning to buy. Discounts on Amazon's own products – the Amazon Echo, Fire TV Stick, Fire Tablets and Kindle e-readers for example – are pretty much guaranteed, and there will be stacks of lightning deals on the day too. Unless Amazon decides to do things radically differently this year it's going to be a really mixed bag, with laptop deals next to handbag deals next to power tools and prosecco. If only there was a website beginning with "T" and ending in "echradar.com" to find the best deals so you don't have to delve through the dross. Hang on… there is!
As you'd expect, we're going to be hyped up on energy drinks throughout Prime Day on both sides of the Atlantic, finding the deals that you really don't want to miss.
Do I need a Prime subscription to get involved? 
Yes and no. While Prime is for Prime customers, there will be other deals on the day that are open to everyone – it's just that with lightning deals, which tend to have limited stock, the Prime users get to see them before anybody else. That means some of the very best deals can be gone long before people who aren't Prime members get to know about them.
That doesn't mean you need to pay for a Prime membership, though. You can sign up for a free trial and take full advantage of all the Prime benefits, including Prime Day. But don't forget to cancel the trial afterwards if you don't intend to continue. If you don't, you'll be automatically billed for membership when the trial period ends.
Are there special Prime deals for students? 
Yes. Amazon Student gives you Prime membership for £39 per year instead of the usual £79, and it's completely free for the first six months. It's worth considering not just for Prime Day, but for the included TV, music and movie streaming.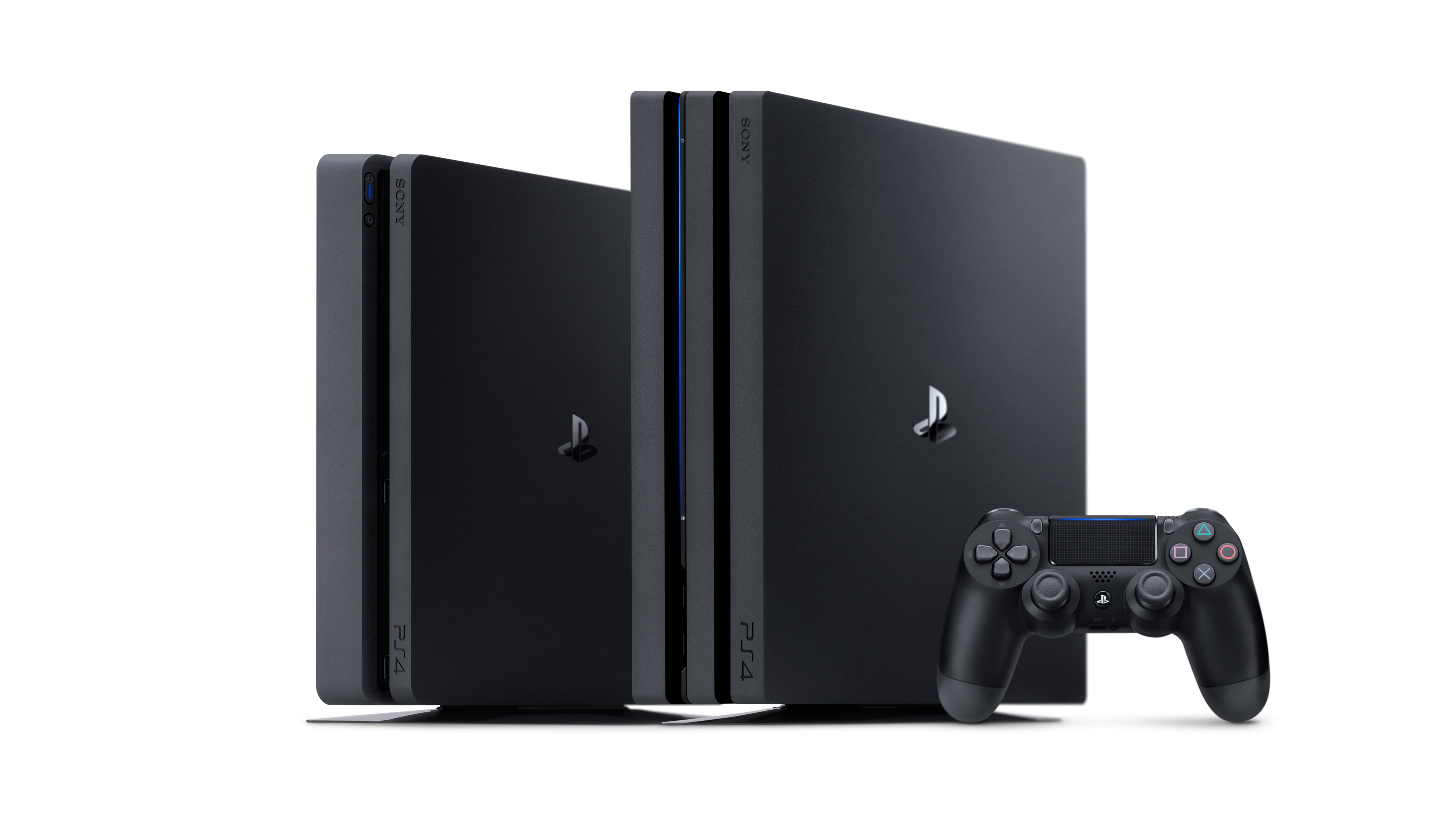 What to expect from Prime Day 2017
We'd expect Prime Day 2017 to follow the template of the last two Prime Days. In the week or two before hte big day, we'll see an enticing Amazon Prime subscription discount. Then on the day itself deals will be grouped into two category: Deals of the Day, which tend to be the most eye-catching and which are available in big numbers, and Lightning Deals, which cover every conceivable kind of product, have limited availability and often sell out very quickly. In the latter case Prime members get to see the deals before non-members.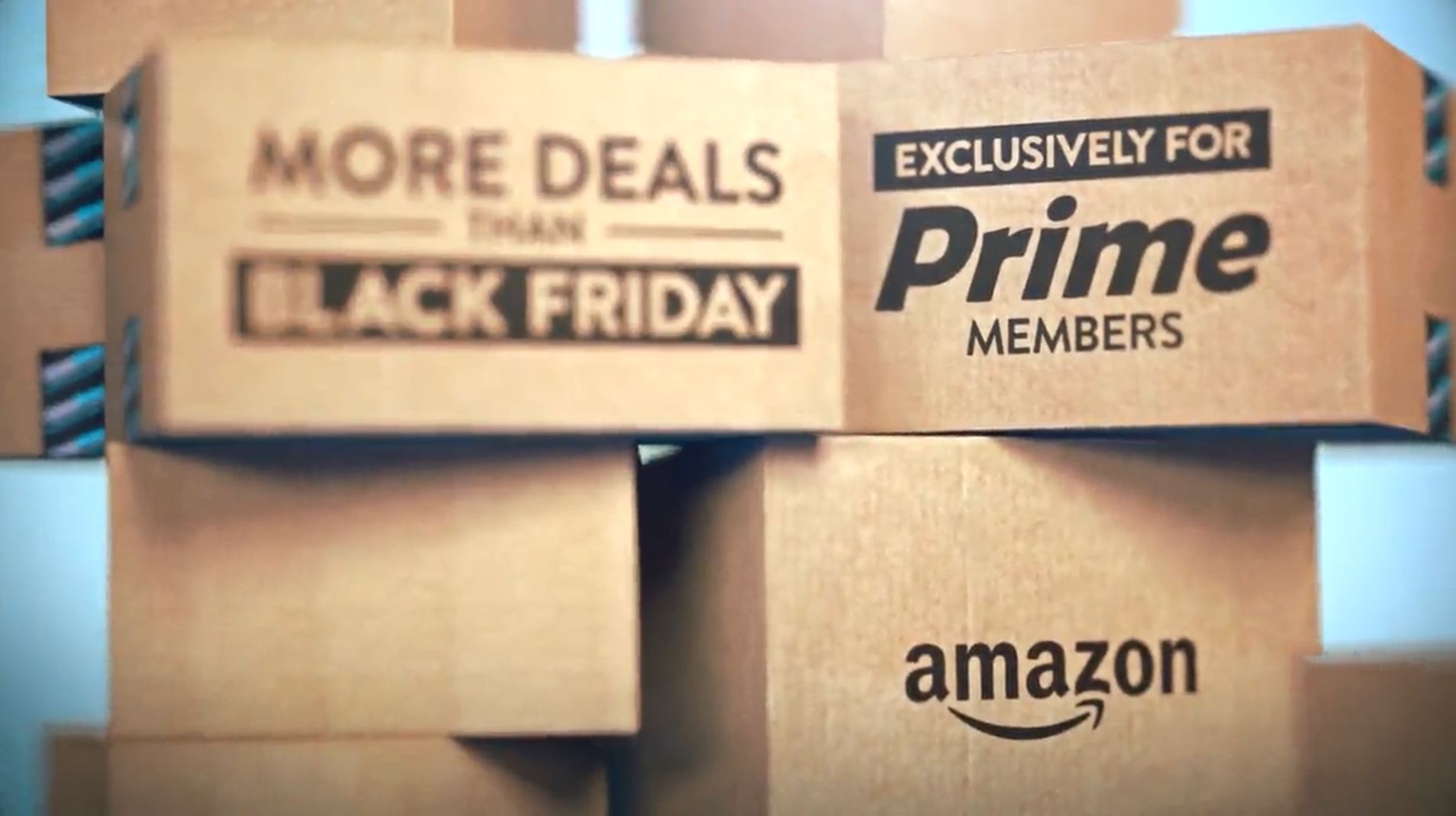 Top deals to expect on Prime Day 2017 
All the Amazon things
Last year's biggest sellers included the Amazon Fire TV Stick, the Amazon Kindle Fire tablet and the Amazon Kindle Paperwhite. Spot the trend? This year we'd expect those items to be joined by the Amazon Echo, Amazon Echo Dot and Amazon Echo Look – so whatever you do, don't buy an Amazon device this side of Prime Day unless you like spending more money than you need to.
PS4 and Xbox One
The current generation of consoles is well established and there aren't any limited supply problems for the PS4 and Xbox One, so we'd expect some serious discounting on Prime Day 2016 – although probably not for the PS4 Pro, which is still relatively new. With the Pro out there and the Xbox One X incoming we think Prime Day could see some exciting deals, especially on bundles: they have more wiggle room when it comes to pricing than console-only offers.
4K TVs
Working out the value of a TV can be difficult: the pace of change and strength of competition means that even the most cutting-edge TV goes from can't-afford to cheap-as-chips in an incredibly short time. Pay no attention to the RRP / MSRP, though: use a service such as PriceSpy or CamelCamelCamel to see if what looks like a great deal is just Amazon getting round to matching rivals' prices. There will be lots of genuine deals, however, so Prime Day 2016 is a good day to look for a new TV.
Laptops and gaming laptops
We're constantly monitoring laptop deals not just on Prime Day, but every day. There's lots of flexibility in laptop-land, and we'd expect Amazon to take advantage of that to drop the price of big-name laptops quite dramatically. Keep a particular eye on Lenovo, Asus and HP laptops, which tend to see discounting across multiple models.
Home electricals
House stuff might not be glamorous, but you can save an absolute packet on everything from pots and pans to food processors on Prime Day. As we mentioned earlier it's a big day for buying hammocks, pressure cookers and robot vacuum cleaners.
The top 5 deals of Prime Day last year: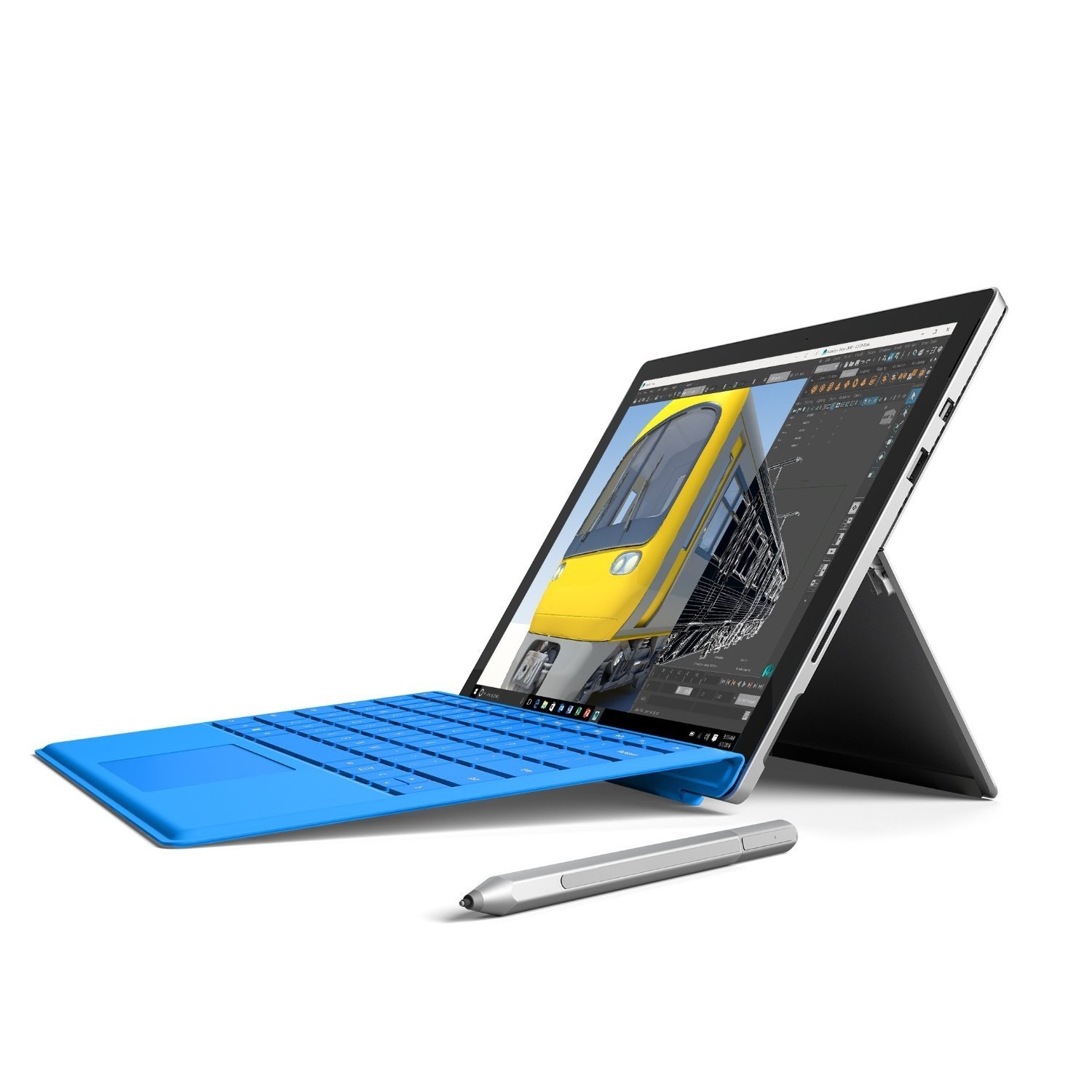 Microsoft Surface Pro – £210 off
There were lots of , with a whopping £210 off Microsoft's superb Surface Pro 4. There was nearly £200 off the Surface 3, £90 off Lenovo Ideapads and even money off Chromebooks: the Lenovo N22 Chromebook dropped from £160 to just £100.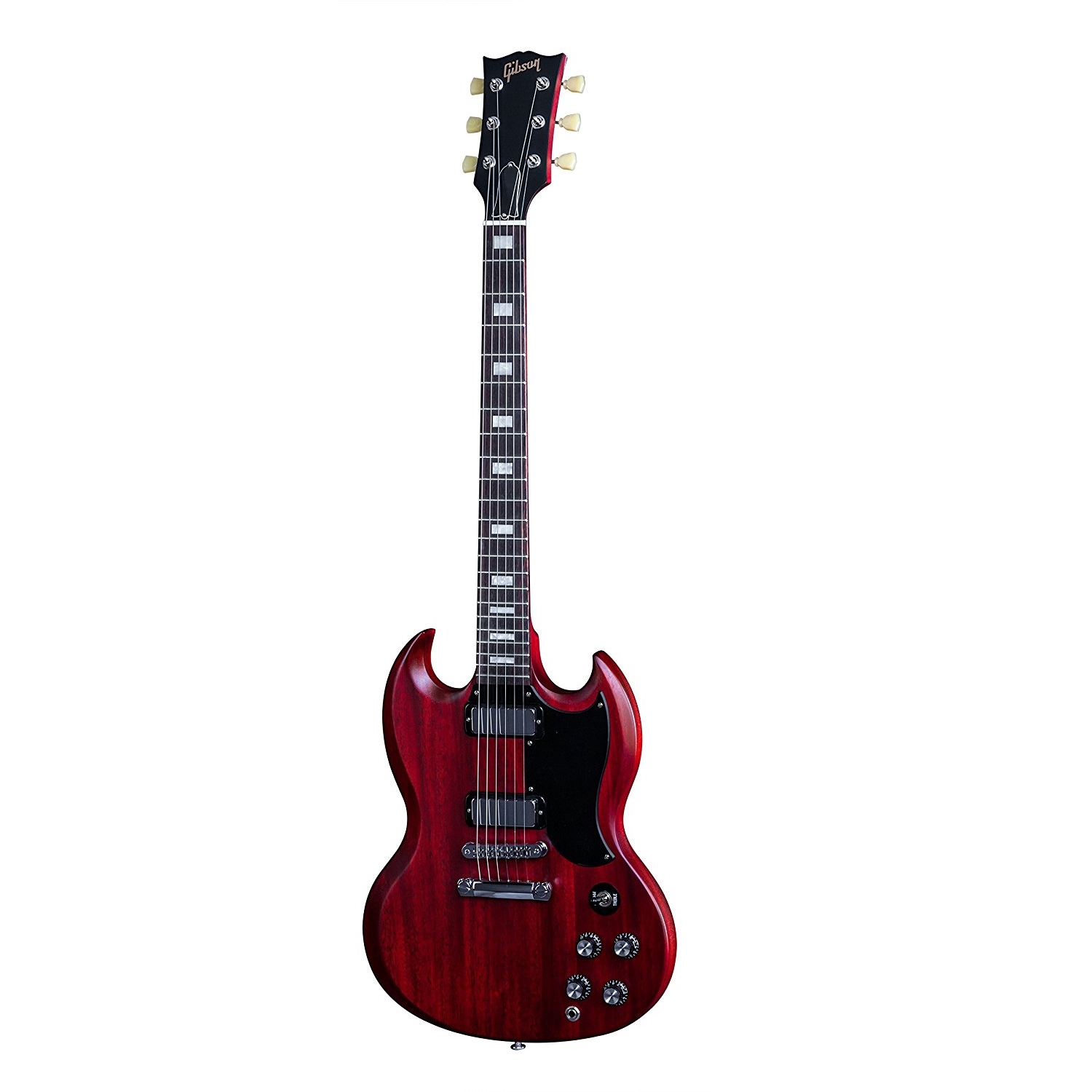 Gibson electric guitars – 20% off
Amazon might not be the first place you'd think of when it comes to guitars, but if you were looking for a great price on a great guitar last year then it was the place to go – especially for Gibson's more expensive models, which were on sale with whopping 20% discounts. Sadly our budgets didn't stretch to top end Les Pauls, so we bought a whole bunch of heavily discounted Epiphone guitars instead.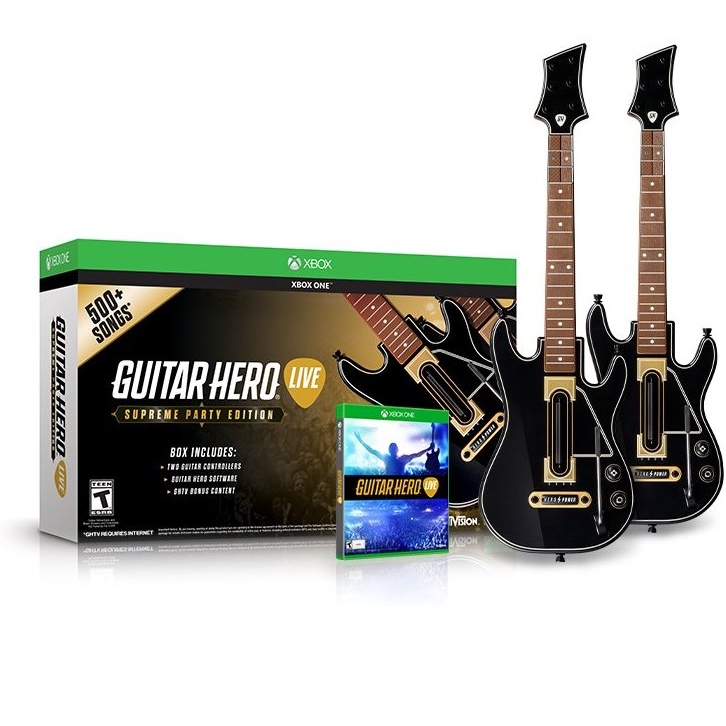 Xbox One Guitar Hero Bundle – £105 off
We described this as an "epic party deal": an Xbox One, Guitar Hero Live, a guitar controller and a bundled Kinect Value Pack with camera and three family-friendly games. At just £235 for the lot that was extraordinary value for money.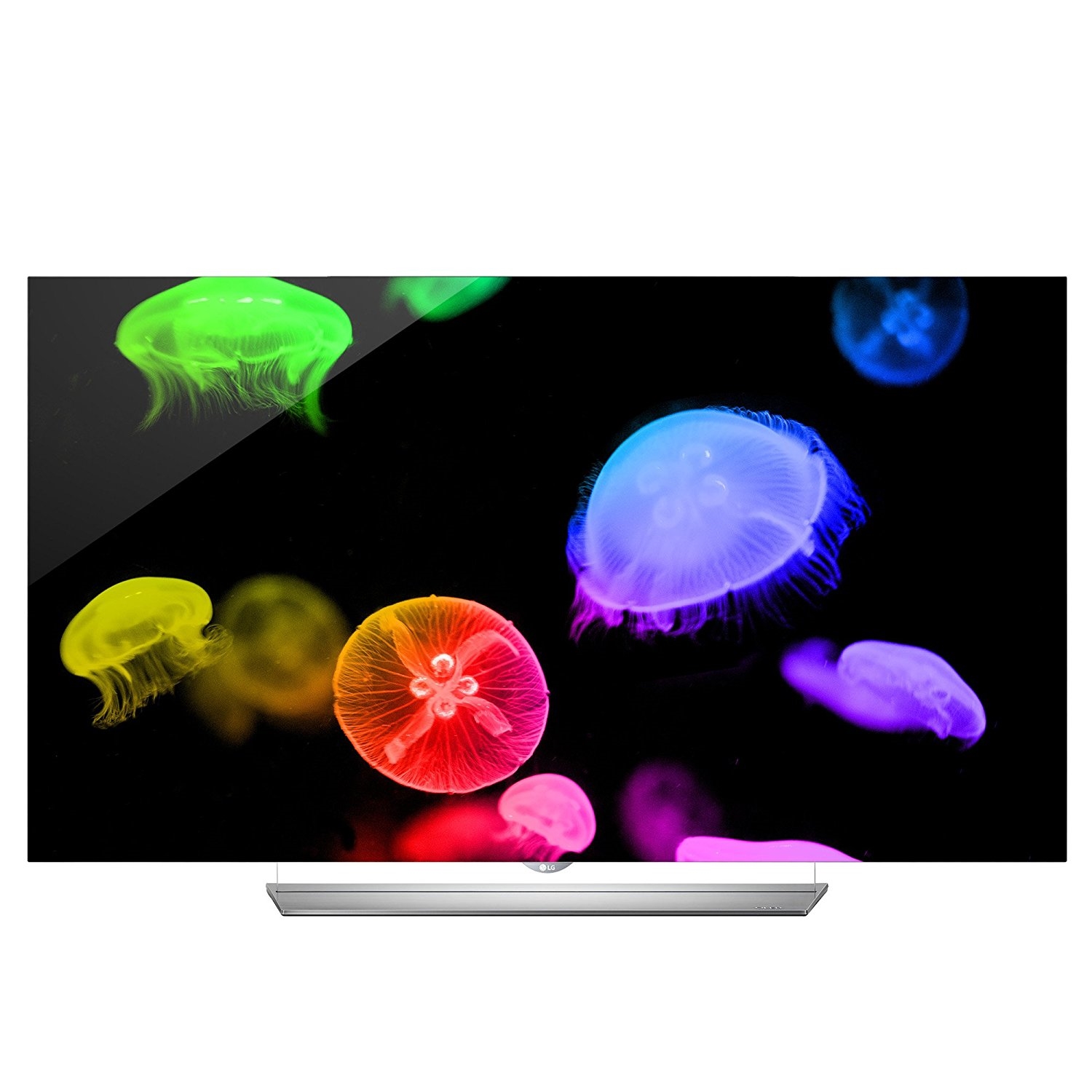 HDTVs and 4K TVs: up to £100 off
We've written elsewhere about TV deals that were too good to be true, but that doesn't mean there weren't genuine discounts on Prime Day. You could save up to £100 on a wide range of TVs including HD, 4K and 3D models, and there were discounts on home cinema projectors too.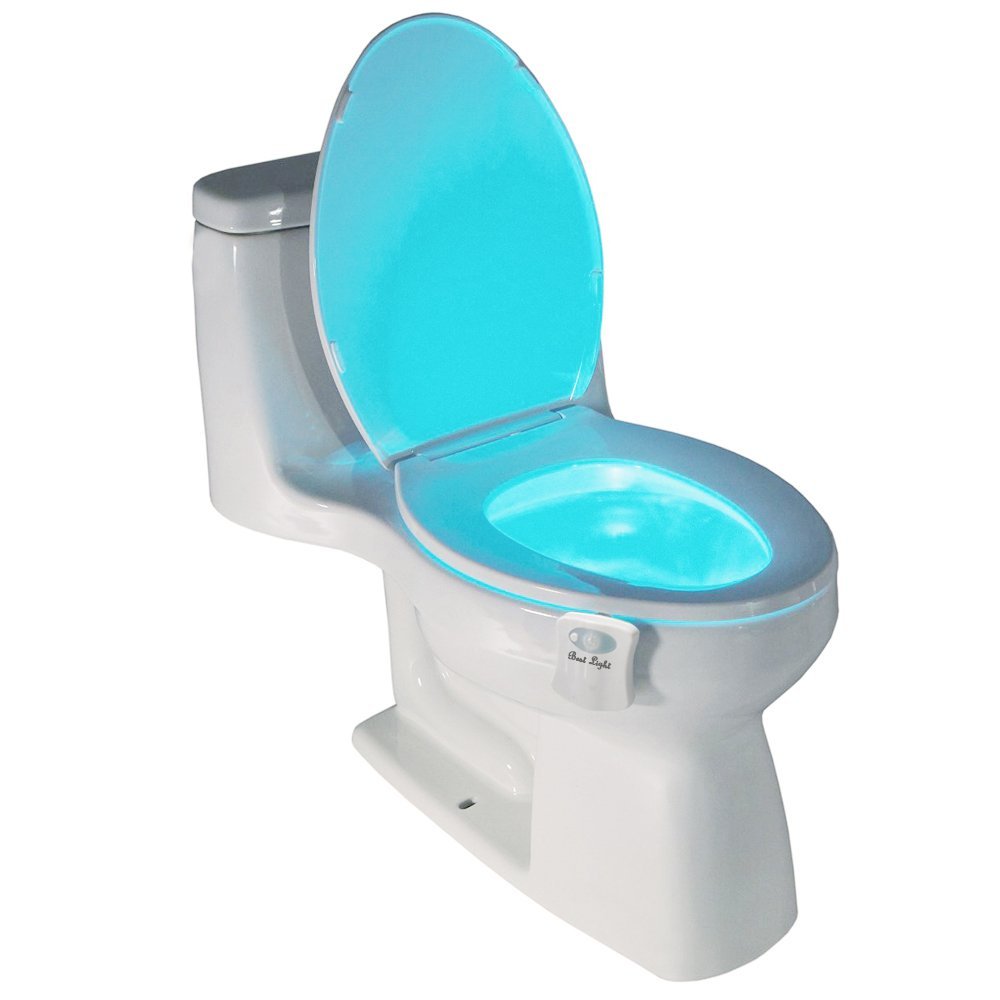 Motion activated toilet nightlight: 25% off
Okay, this one probably isn't a must-have – but it does demonstrate the depth of Amazon's Prime Day discounting. If toilet nightlights aren't your thing, you could get money off LED flashing gloves and other fairly niche products. As Amazon told CNBC: "What could be weird to one person may be wonderful to someone else."

Prime Day 2017 FAQ: what it is, when it happens and where to get the best deals 
What is Prime Day?
It's Amazon's annual birthday celebration, when it discounts more than 100,000 products of all kinds.
When is Prime Day 2017?
Amazon hasn't said yet, but we're guessing that Prime Day 2017 will be held on Tuesday 11 July 2017. Prime Day 2016 was the 12 of July, which was the second Tuesday of the month. This year that falls on the eleventh. 
Is Prime Day 2017 Amazon only?
The name is Amazon's, yes, but in 2016 plenty of other retailers decided to try and spoil Amazon's fun by running their own doorbuster sales.
Argos ran a "Big Sale" with discounts on PS4s, TVs, kitchen items, Android tablets, laptops and Dysons; Currys PC World offered "mega deals" with 10% off TVs, built-in appliances and Hi-Fi systems as well as deep discounts on laptops and consoles;
John Lewis had a clearance event discounting towels, tablewere, furniture and garden furniture, Lenovo laptops, Bluetooth speakers, tablets and smartwatches; and Ebuyer treated us to the ultimate Dad joke with its Optimus Day of discounts. 
Are Prime Day deals real?
Yes and no. They're real in the sense that you're paying less than the official price for things, but sometimes that official price was just silly. 
Like many retailers, Amazon is very keen on comparing prices against RRPs (MSRPs in the US) that nobody really expects anybody to pay – so for example in 2013 the Wall Street Journal noted that an Amazon deal of 45% off a $1,799 Samsung HDTV wasn't quite so impressive: the previous month, Amazon had been selling the same TV for $997.99, so the actual saving was less than ten dollars. Such deals are essentially the same thing as supermarket wine promotions or amazing, never-ending furniture sales.
If you have a particular product in mind it's worth keeping an eye on the prices now to make sure the deals are genuine on Prime Day. We find sites such as PriceSpy invaluable, as they enable you to see exactly what prices are being charged for specific things – not just big purchases, but smaller items such as video games too.
Some of the deals will clearly be paper bargains like the one the Wall Street Journal reported, but that doesn't mean all of them will be. Amazon will have been bargaining hard with key suppliers to cut the prices it pays for some products, and it'll sell some high-profile items as loss leaders in the expectation of cross-selling, up-selling and, well, selling. From Amazon's point of view it can lose money on big deals and make it back from Prime subscriptions and by shifting stock it wants to get rid of anyway.
Where can I find the best Prime Day deals?
Right here. We scour all the top retailers' Prime Day deals so that you don't have to – and we tell you whether the deals are worth getting excited about too. Whether it's a 4K HDR OLED TV or an Xbox One controller, if it's discounted we'll have the details here. 
How do I get the best Prime Day 2017 deals?
Know what you want, know what you can afford to spend and know the market: you'll often spot interesting price hikes in June to enable amazing-looking discounts on Prime Day. Pay particular attention to real prices, not RRPs: TVs are particularly bad for this, with sets whose RRP is eleventy billion pounds routinely selling for five hundred quid. Sites such as CamelCamelCamel and PriceSpy enable you to tell if you're looking at a legitimate bargain or some timed tomfoolery.
It's also a very good idea to be flexible: for example, if you fancy a Sony 4K TV then think about the features you want rather than a specific model number: the BRV123ABD54-88C-9218-B may not be discounted on Prime Day, but an almost identical set with the specification you want probably will be.
Can I get cashback on Prime Day deals?
Sometimes, yes. Your debit card or credit card may offer cashback on purchases. It's definitely worth looking into, not just for Prime Day but for any online shopping. 
Am I protected when I buy on Prime Day?
Yes. In the UK, anything you buy from a company online is covered by a wealth of consumer protection legislation including the Consumer Contracts regulations, which give you the same rights as with any other online purchasing – including the short-term right to return items even if they aren't mis-sold or defective. 
How can I stay safe on Prime Day?
There's a good chance that spammers and scammers will latch on to Prime Day much as they have with Black Friday and Cyber Monday, so be wary of unsolicited emails or links to deals on social media no matter how legitimate they look: anything asking for card details or login details is a scam. If you're on a PC, make sure your security software is up to date. Many suites automatically block known scam sites.