Update: These deals have been verified for the month of August, so save away!
If you don't want to shell out big cash for an Ultrabook or MacBook and a low-impact, affordable Windows laptop isn't appealing, a Chromebook is the most budget-friendly way to buy a notebook. That said, scoring deals on already well-priced laptops can be quite the ordeal.
Even so, dig deep enough, and you'll find Chromebooks from Acer, Asus, Dell and other big name makers at drastic deals for the month of August. Below, we've listed the best deals on our favorite Chromebooks across the board. Just bear in mind that some of these deals may expire before our next update, so mind the date published.
This is where you should begin your search for a Chromebook. At 14 inches in screen size and inside an adorable frame, the HP Chromebook 14 offers a fine middle ground for the indecisive shopper. With standardized parts inside, this Chromebook can do essentially all its closest rivals can and then some, with its microSD card reader and slew of ports – unlike similarly-priced, tinier Chromebooks.
Read our full review: HP Chromebook 14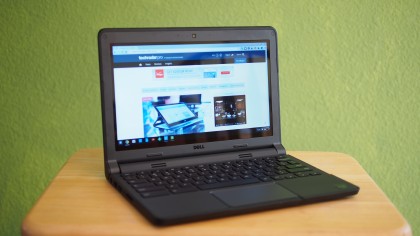 It's almost as if Dell hand-crafted this Chromebook to get work done in the classroom. It's got an indicator light on the lid that teachers can use as if the student raised his or her hand to answer (or ask) a question. And, it's rubberized in many places to better survive drops and dents. It's an awfully mobile laptop, too, making it sensible for work at almost any class level, or if you just want a lightweight web browser and email machine.
Read our full review: Dell Chromebook 11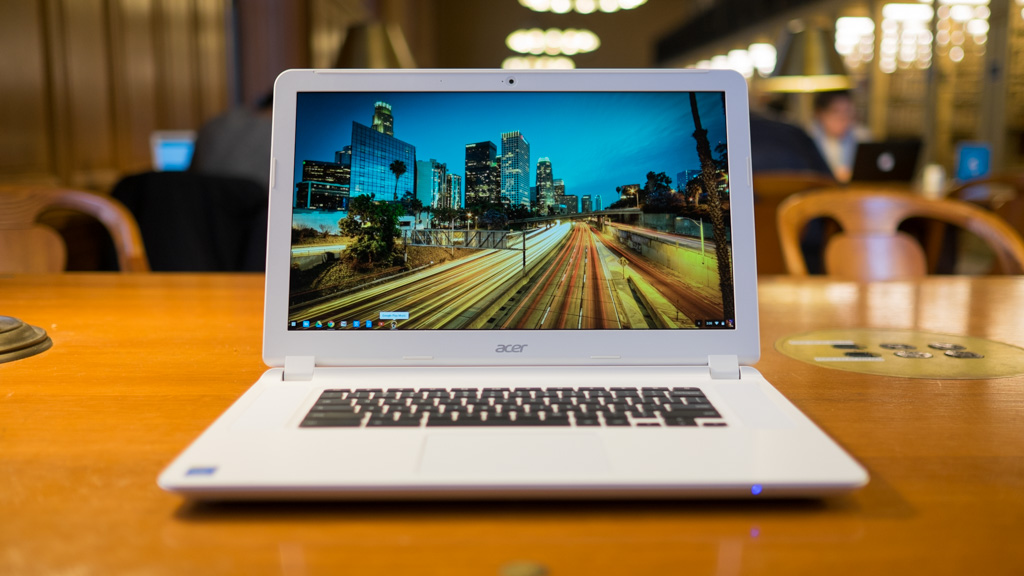 If you're looking for a large laptop but don't want to pay the price, Chromebook deals are the right ones to hunt. Acer's crafted a strong, 15.6-inch Chrome machine that can house plenty of beefier components than most other laptops at its price range. It doesn't do much that's exclusive to its larger size so much that it simply does those things more. For many, that's a selling point worth trying to find the best deal over, and this just so happens to be the best one.
Read our full review: Acer Chromebook 15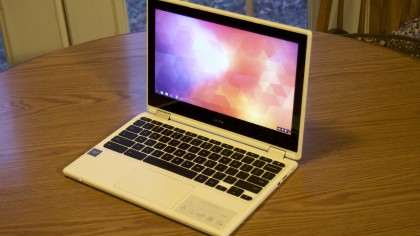 The R11's subdued design may not win any awards, but behind that white shell is a surprisingly slim laptop destined to last an entire day's work. It's even among the first Chromebooks to support Android apps by way of the Google Play Store. So, if you've ever wanted to use Firefox on a Chromebook, now you can. The R11 packs day-long battery life, sharp performance and a 360-degree hinge for the touchscreen. It won't burn your wallet, thereby making cons, like an iffy trackpad and barely-HD screen, a little easier to take.
Read the full review: Acer Chromebook R11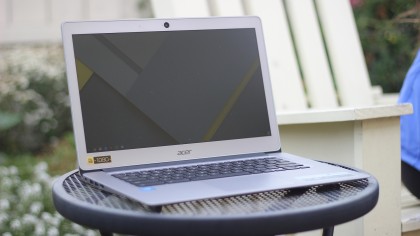 Acer tends to run the show in our Chromebook roundups, and for good reason: it makes great Chromebooks. If you want the look and near-feel of a MacBook Air, despite its waning presence, Acer makes a Chromebook for that. Its Chromebook 14 looks and feels like Apple's famous notebook on the outside, but of course can't truly feel like using one with how little it costs. Still, a full HD screen is one thing this super-cheap laptop has and the MacBook Air doesn't, so there's that.
Read our full review: Acer Chromebook 14