UPDATE: The new Huawei Mate 9 has been added to our list of the best Samsung Galaxy Note 7 replacements – read on to find out why!
If you're like us, you were saddened and disappointed to hear that Samsung would be killing off its troubled Galaxy Note 7 handset. Despite its (literally life-threatening) flaws, the Note 7 proved to be one the most impressive and powerful handsets we'd ever used. Alas, like Icarus before it, Samsung's flagship phablet flew a little too close to the sun, burning a whole lot more than its metaphorical wings in the process. 
If you were one of the people forced to give their Note 7 up, or never actually got the opportunity to purchase it in the first place, chances are that you're now scoping out the rest of the phablet landscape in search of a suitable substitute. Well, you're in luck – we've put together a list of the best Samsung Galaxy Note 7 alternatives that are either already available, or rapidly approaching.
Hopefully, one of these fabulous phablets will help cure you of your post-Note 7 blues. 
Huawei Mate 9
A vast improvement over the Mate 8, Huawei's latest flagship is the Chinese company's most impressive to date. 
Huawei's Mate 9 is a phone that's equal parts Samsung Galaxy Note 7 (minus the fire) and iPhone 7, mixed in with the brand's own design sensibilities both inside and out. With its new EMUI 5.0 OS (based on Android Nougat), the Mate 9 has successfully bridged the gap between iOS and Android, offering users place their apps in an App Drawer or spread all of them across numerous home screen pages, iPhone-style.
It's comparable to the Note 7 in that it's a large-screened device, which instantly pushes it into the realm of 'power user' and the enterprise space, a claim backed up by the fact that it features the newest, most powerful chipset, also from Huawei.
Like the Huawei P9, the Mate 9's camera is Leica-branded, only this time Huawei is using a second generation Leica Dual camera which offers both a 12MP RGB sensor and 20MP monochrome sensor for exceptional snaps. With a bit of tinkering, users can produce photos with professional-looking depth of field effects and incredible detail.
Performance is impressive, too – Huawei has included its own Machine Learning Algorithm in the Mate 9, which is designed to ensure your phone gets faster over time, and that's backed up by 4GB of RAM and the brand new Huawei-made Kirin 960 chipset. 
The Samsung Galaxy S7 edge may have it beat in terms of benchmark results, but you're unlikely to find a zippier or more luxurious phablet at the moment. 
iPhone 7 Plus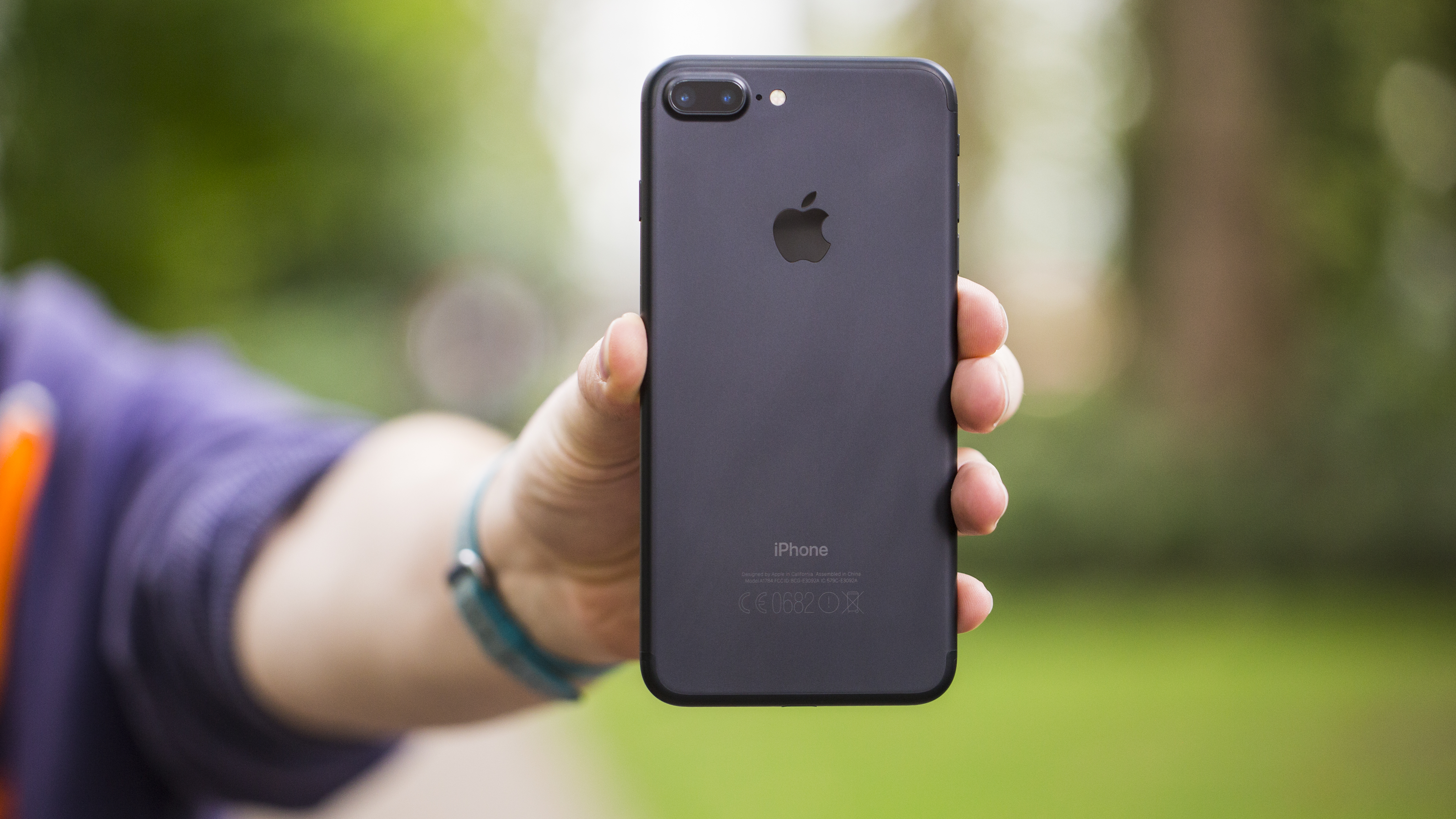 If you aren't married to the idea of staying within the Android ecosystem, then the iPhone 7 Plus is an excellent Galaxy Note 7 alternative.
Only slightly bigger than Samsung's phablet, its rounded corners, aluminium frame and minimalist styling means the iPhone 7 Plus holds a premium status, especially with the introduction of new black and 'jet black' colours.
While it can't boast the amazing QHD resolution of Samsung's handset, its 5.5 inch display still produces dazzling 1080p images in its all-too-familiar 401ppi pixel density. 
Take a look at the back of the 7 Plus and the large camera bulge is home to two 12MP cameras. This gives you a 2x optical zoom, which means you don't lose image quality while getting closer to your subject.
Like the Note 7, it'll also be able to survive an accidental slip into the bath, or a quick email bashed out in the shower, with the official test showing it's good for a half-hour dip at a depth of up to one meter in freshwater.
While it may have not re-written the mobile landscape with the 7 Plus, Apple has taken the weaker parts of the 6S Plus and enhanced them on its new phone, making it a terrific Note 7 alternative.
Google Pixel XL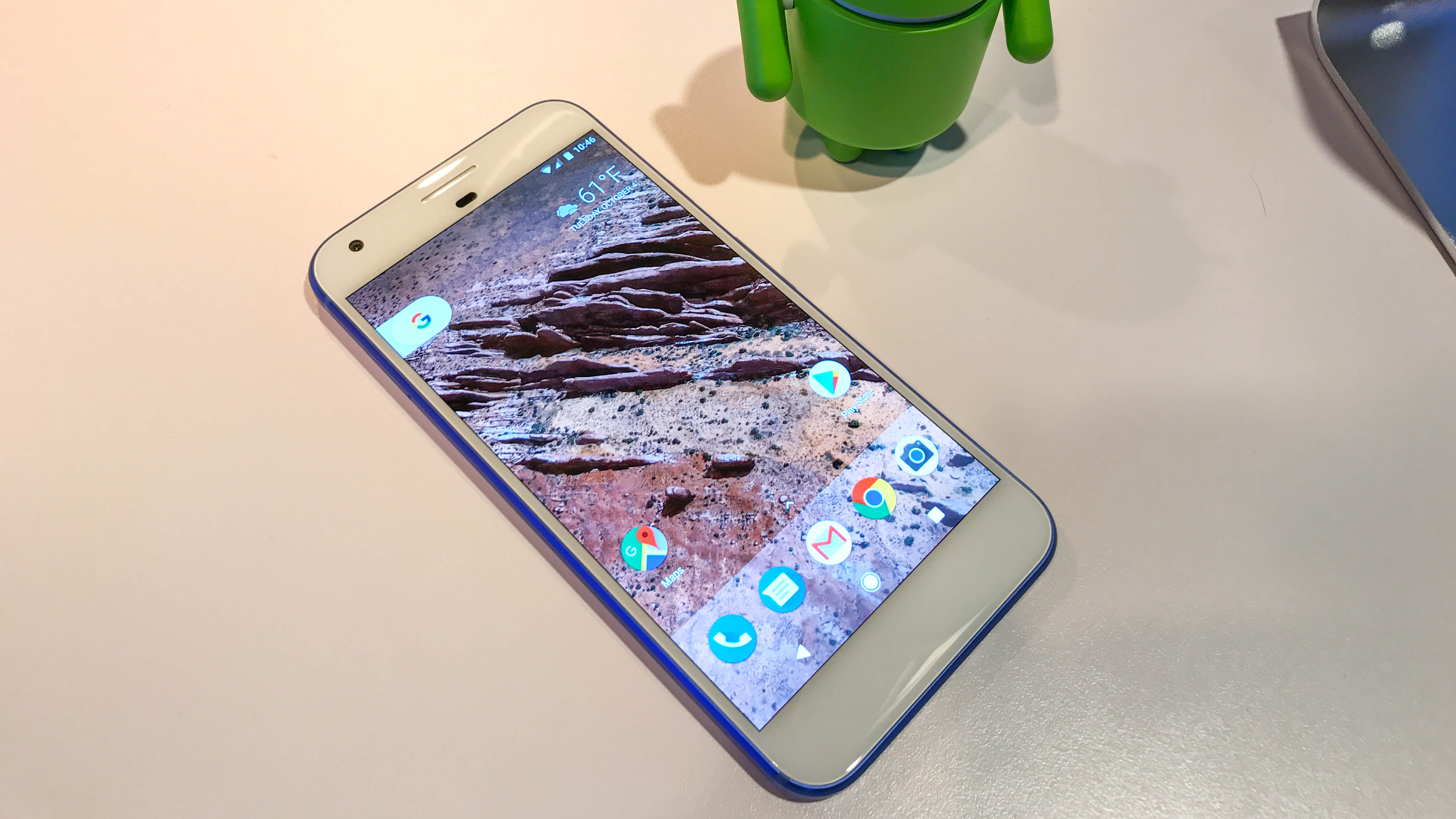 Offering the Android experience in its purest form, the Google Pixel XL makes for a fantastic substitute to the Galaxy Note 7. The latest flagship Android handset, the Google Pixel XL puts the immense power of Google search behind everything you do with the all-new Google Assistant, a context-understanding AI that's often smarter than Siri. Sorry, Apple fans.
The phone debuts the Snapdragon 821 processor, with 4GB of RAM inside of a glass-and-metal body. The camera is touted as 'best in class', and the 5.5-inch 2K-resolution AMOLED screen looks superb.
The Google Pixel XL is sized and priced to compete with the elegantly designed Samsung Galaxy S7 Edge (more on that Note 7 alternative later) and iPhone 7 Plus. WIth the Note 7 officially dead an buried, Google has truly picked the perfect time to launch a brand new high-end phablet. 
Its materials are solid, too – it's got strengthened Gorilla Glass 4 for the top third around the rear fingerprint sensor and camera, and polished anodized aluminium on the bottom two-thirds where your hand wraps around the phone.
If you're looking for a dependable Note 7 substitute, the Google Pixel XL is one of the most sure-fire bets you can make in 2016.
Samsung Galaxy S7 edge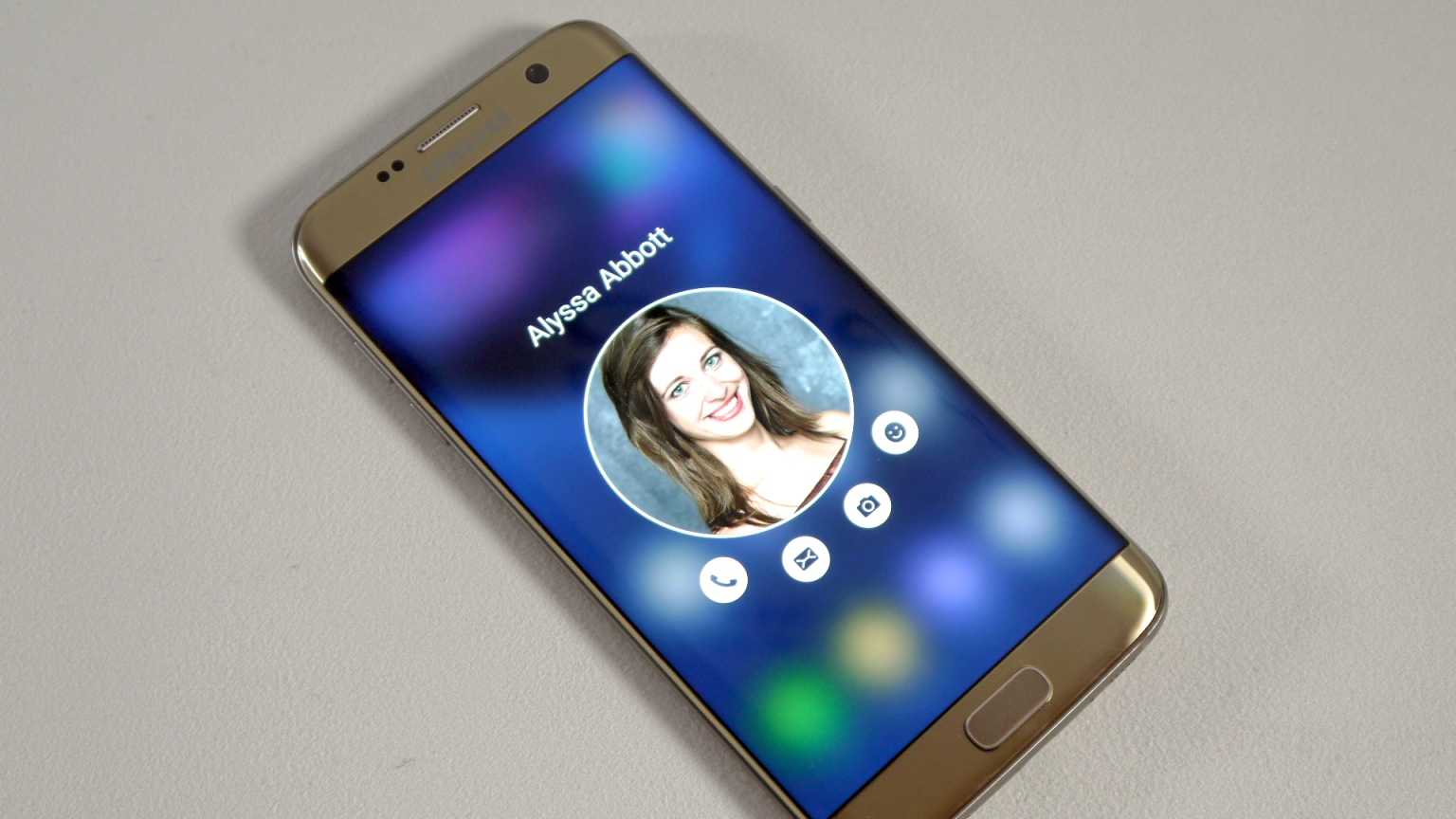 Samsung may have lost the trust of many consumers with its exploding Note 7 devices, but those familiar with the company's handsets know full well how slick, unique and impressive they are. If you're willing to stick with Samsung for your Note 7 alternative, the Samsung Galaxy S7 edge is the best substitute you can get. 
Similar in size and design to the Note 7, the S7 edge has an absolutely gorgeous curved screen that's bound to get a lot of approving looks, especially as it's also got a rounded back, making the handset feel terrific in your hand. 
Its QHD resolution display still looks as good as anything we've seen on a smartphone. Despite being stretched a little from last year, the 5.5-inch size still looks absolutely pin-sharp.
Like the Note 7, the Galaxy S7 edge screen also has the added benefit of the side display. It also shares its 'Always On' display features – even more so now that the Note 7′s unique settings have been brought over in a recent S7 update.
Though it lacks the Note 7′s stylus and all the features that come with it, the Galaxy S7 edge offers pretty much the same experience as the Note 7 in all other regards (aside from the unwanted explosive ones). Now that the Note 7 is gone, the Samsung Galaxy S7 edge has resumed the title of best handset in the world right now.
Sony Xperia Z5 Premium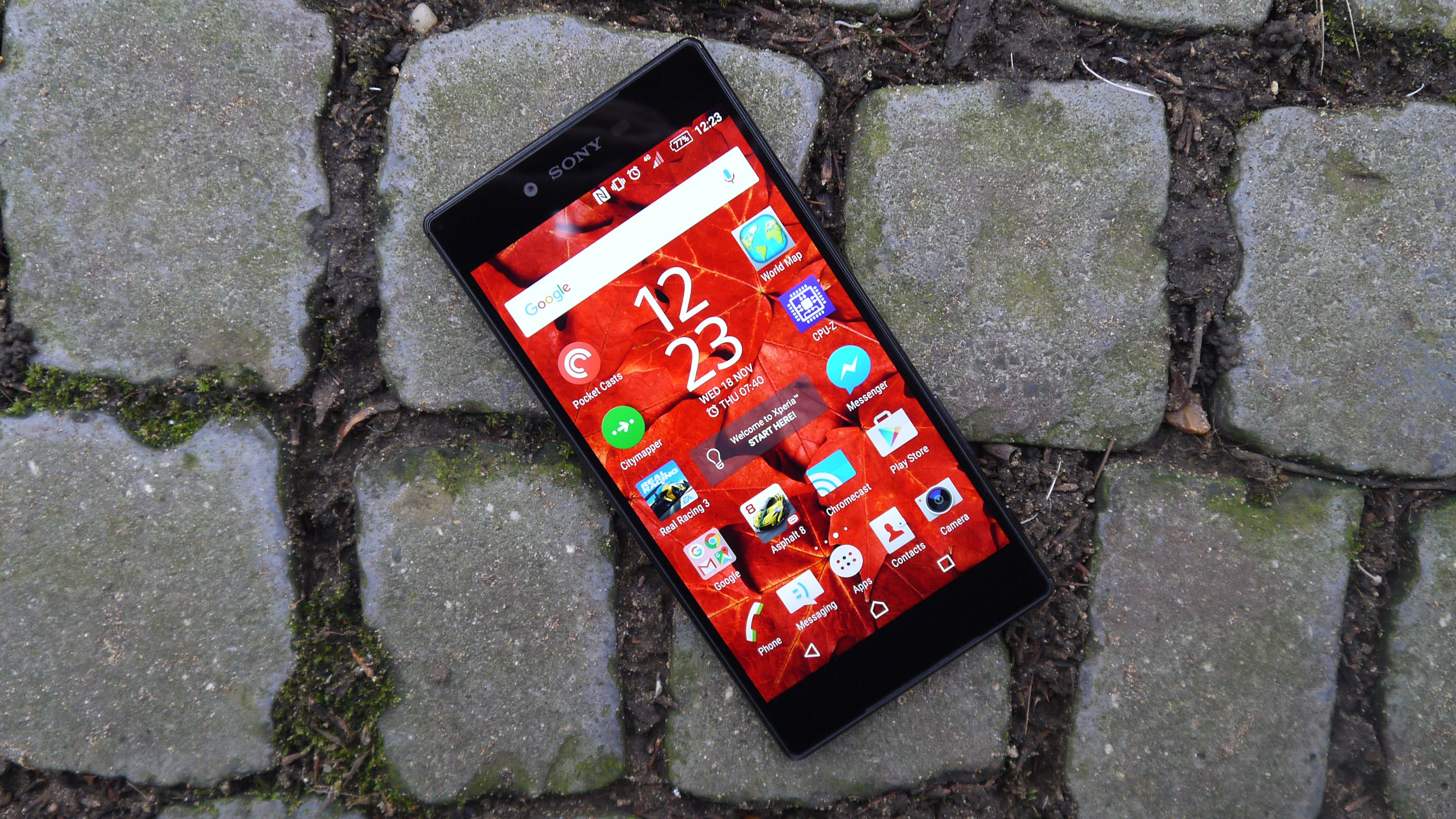 A milestone in the high-end handset world, the Sony Xperia Z5 Premium boasts the first ever 4K screen on a smartphone. That's the big headline for the largest of the Xperia Z5 family, and it's a truly remarkable feat from the company. 
It looks gorgeous at 5.5 inches and an incredible 3840 x 2160 pixel resolution. If you do the math, that works out to 806 pixels per inch, that's massive, and it makes the quality of some of the content you watch on the screen the best it can be.
Like we've come to expect from Sony's Xperia range, the Z5 Premium is IP68-rated, meaning it's dust-proof, and water-resistant up to 1.5 meters for up to 30 minutes.
Sony has put a lot of effort into refining its camera experience for the Xperia Z5 series, this time offering a 23MP sensor. The pixel quality is incredible, and believe us when we say there's no better way to admire your shots than on the Xperia Z5 Premium's 4K display.
Though its design doesn't feel as premium as its name would suggest, and its battery life could be better, the Sony Xperia Z5 Premium still has the capacity to wow with its incredible display and camera. If visual fidelity is your bag, the Z5 Premium makes for a great Note 7 alternative. 
Motorola Moto Z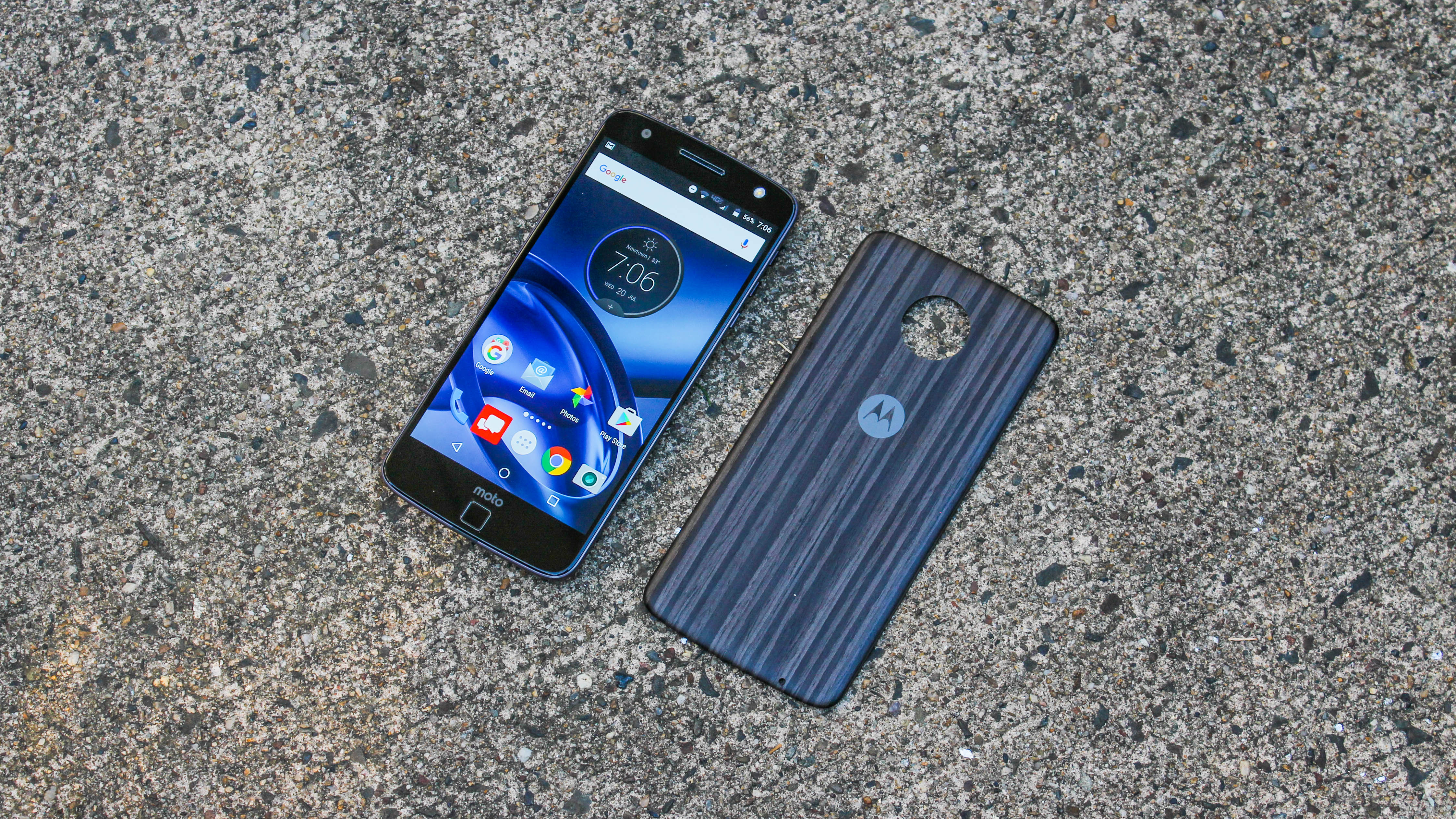 A high-end Note 7 alternative with a modular design, the Motorola's Moto Z has the distinction of being the thinnest smartphone in the world at 5.19mm. That it manages to stay this thin while being as powerful as other top-of-the-line handsets such as the HTC 10, LG G5, Samsung Galaxy S7 and S7 edge is incredibly impressive. 
If the Note 7′s industry-leading display  was your favourite thing about that particular handset, you'll be happy to know that the Moto Z has a Quad HD AMOLED screen that's every bit as brilliant as Samsung's world-class displays, with deep blacks and vibrant colours to match.
Like the previously-mentioned iPhone 7 Plus, the Moto Z ditches the 3.5mm headphone jack we've all become accustomed to over the years, instead favouring audio through its USB Type-C port. This allows the phone to offer truly lossless audio, though it still offers a headphone jack adapter in the box for those unwilling to make the leap. 
Aside from its incredible thinness, the Moto Z's 'MotoMods' are its biggest selling point, allowing you to attach a number of cool peripherals, such as a mini Insta-Share projector, a SoundBoost speaker on the back of the handset, additional battery packs and more. 
A terrific phablet that boasts impressive specs and features, the Moto Z is definitely worth considering now that the Note 7 is done and dusted.  
Possible future alternative: LG V20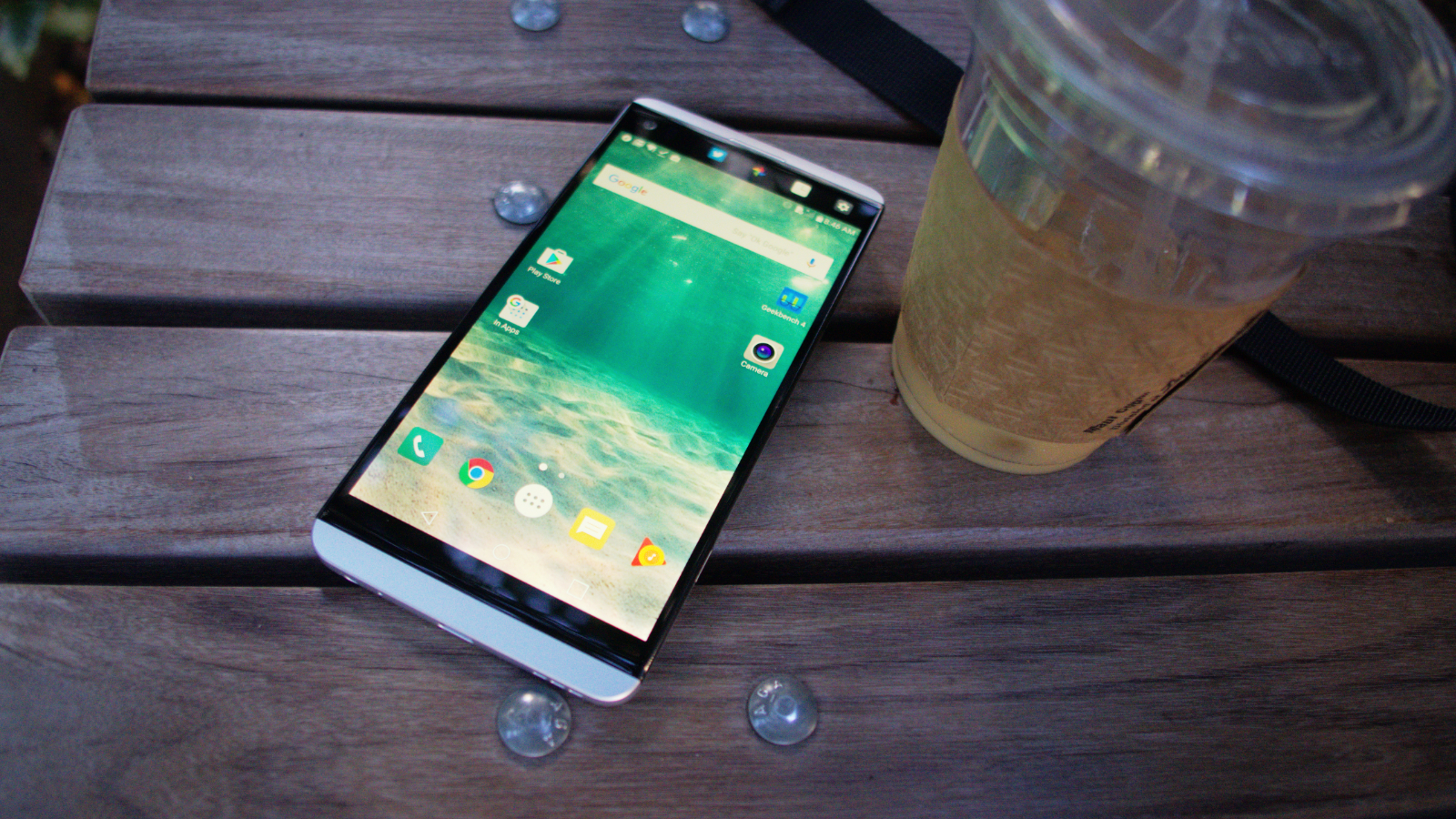 Though it's not out yet and we haven't written a full review, the LG V20 could end up being the Samsung Galaxy Note 7 alternative we've been looking for. The LG V20′s greatest claim to fame is that it probably has whichever feature it is you're after – and some that you didn't know you wanted until now.
After all, like its predecessor, the LG V10, it's a total Frankenstein of a smartphone. Around its body, you'll find two screens, three cameras and an abundance of other awesome hardware features that you likely won't find elsewhere.
For those looking for a capable Android smartphone, the V20 sits comfortably in the league of some other powerful options out there, taking on the likes of the iPhone 7 Plus and even the deceased Samsung Galaxy Note 7 in terms of power and functionality.
But outright comparing LG's latest to more traditional smartphones is a bit unfair. After all, the V20 offers things that these phones, and many others, do not. Where else can you get a Nougat phone with a removable battery, four DACs, multiple wide-angle camera lenses and two displays – oh, and a 3.5mm port?
While we haven't had enough time with the LG V20 to absolutely say that it will make for an excellent Note 7 substitute, we'll be keeping a close eye on the handset, and will let you know how it fares when we come to a final verdict. That said, all signs are pointing towards an exceptional Note 7 alternative.